GOP's Pence to visit Carson City, Reno on Monday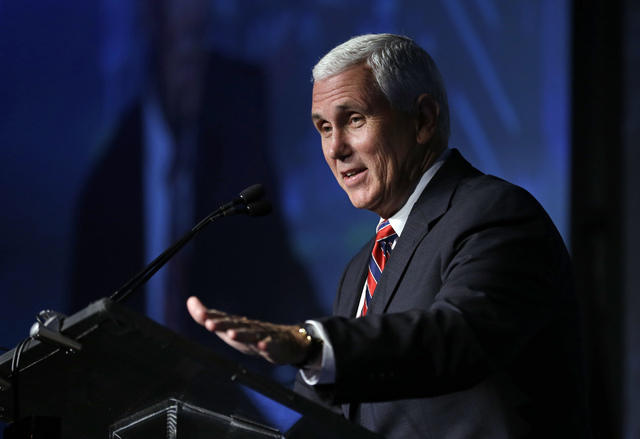 RENO — Indiana Gov. Mike Pence plans his first visit to Nevada next week as Donald Trump's running mate on the Republican presidential ticket.
The Trump-Pence campaign says the GOP's vice presidential candidate plans to attend a town hall meeting in Carson City tentatively scheduled for 3 p.m. Monday, with a town hall in Reno to follow at 7 p.m.
The locations of the events have not been announced.
Nevada is a key battleground state in the West.
Republican candidates carried the state for 20 years from 1968 to 1988 before Bill Clinton captured Nevada for the Democrats in 1992 and 1996.
The state went red the two elections after that, backing George W. Bush both times, but President Obama claimed the Silver State the last two times out.