Governor, executives join Made in Nevada ceremony
October 30, 2017 - 4:53 pm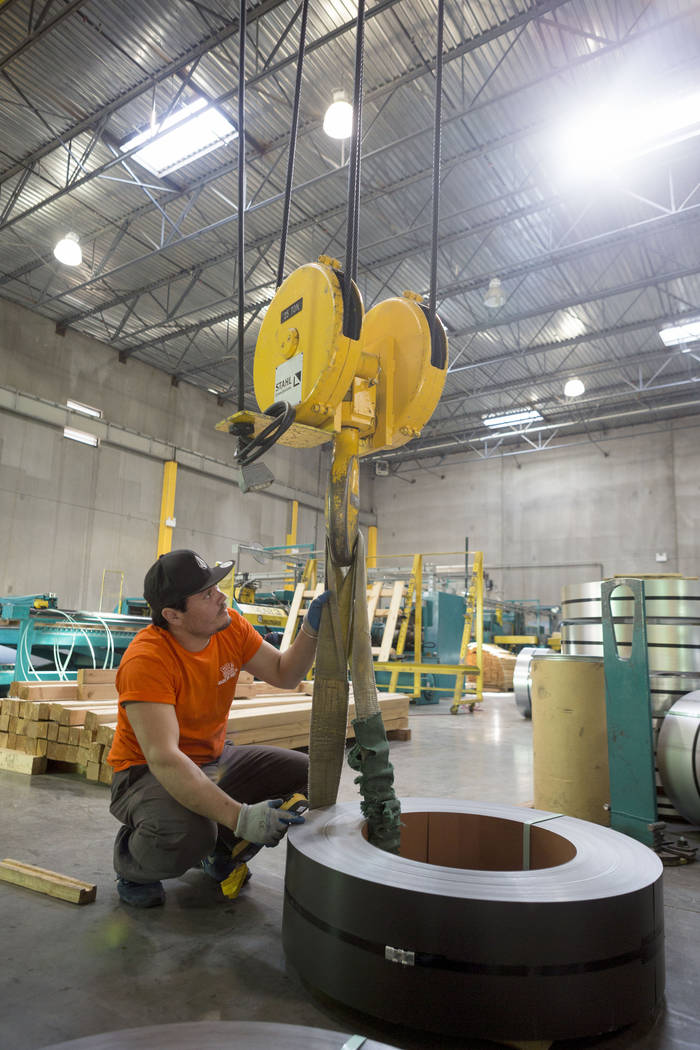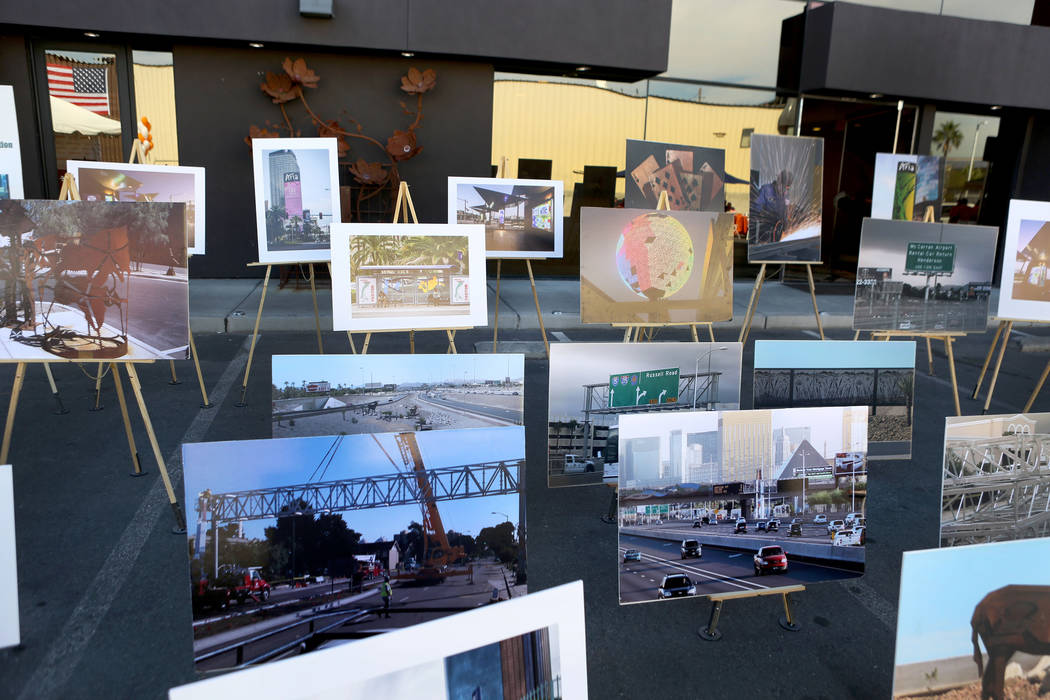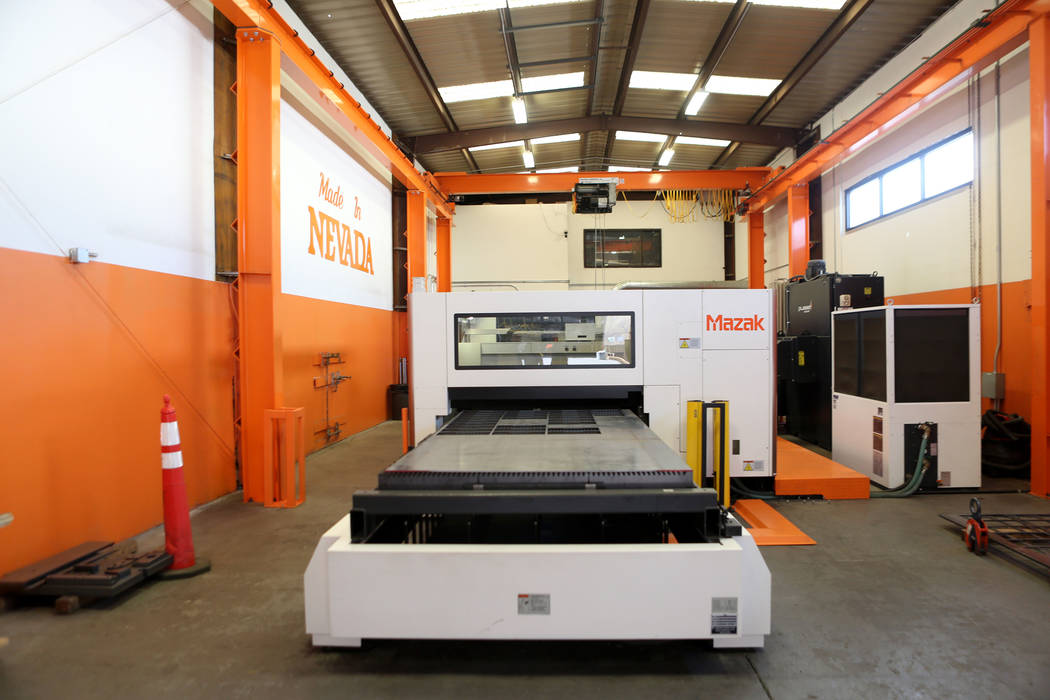 Executives with General Design & Construction, along with it sister company P&S Metals, joined Gov. Brian Sandoval on Monday for a Made in Nevada ceremony.
The ceremony highlighted recently purchased equipment that will enable company projects to be designed and built in Nevada. A new machine that can cut precise shapes and lines into metal was among the items displayed.
General Design and Construction, a locally owned company that celebrated 20 years in business in 2016, is best known for designing and building the familiar ram and horse statues that form part of the landscaping along the Southern Nevada roadways.
Erick Sanchez is president of General Design & Construction. Since the recession, GDC and its partners have grown the business and workforce more than 12 percent.