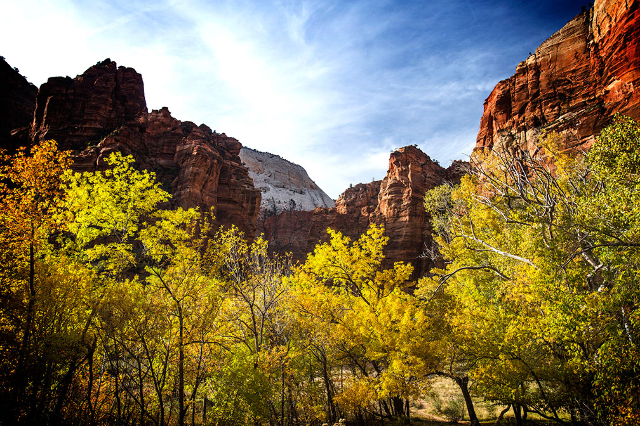 A 24-year-old Henderson resident who fell to his death while climbing at Zion National Park has been identified.
He is Brian Artmann, according to a Tuesday news release from Zion National Park.
Artmann and three other climbers were attempting to complete Heaps Canyon when he fell nearly 100 feet into a side canyon about 7 p.m. Saturday, the release said. Artmann was not connected to a rope.
Due to the remoteness of the area, those who were with Artmann were not able to get help until about 11:30 p.m., when they were fully out of the canyon. One person stayed with Artmann while the other two sought help.
A rescue team reached Artmann Sunday morning by rappelling down the canyon where they found him dead.
A helicopter crew from Grand Canyon and a search and rescue team of 16 rangers and technical rescuers helped in the recovery.
Heaps Canyon is known to be a "strenuous, challenging, technical canyon with an approximate 3,000 foot descent,"€ the release said. It contains a number of rappel routes into cold water, ending with a 280-foot descent to the Upper Emerald Pool area that can take 12 to 20 hours to complete.
Contact Cassandra Taloma at ctaloma@reviewjournal.com or 702-383-0381. Find her on Twitter: @CassandraTaloma