Home of Nevada's eighth governor up for sale
September 12, 2016 - 8:13 am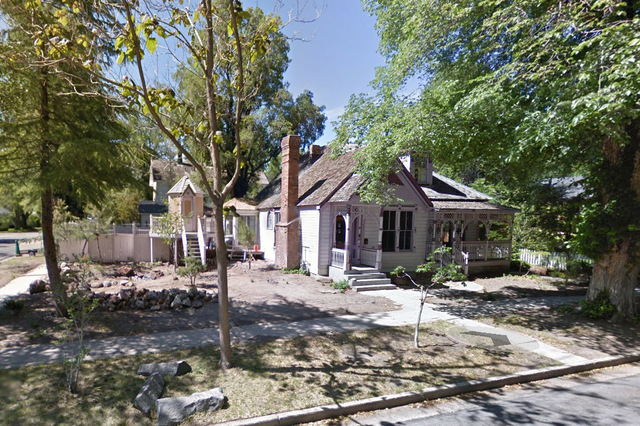 CARSON CITY — A Carson City home where Nevada's eighth governor once lived is up for sale following the completion of a two-year restoration project.
The home's owner, Jim Warren, said the house is 151 years old and was purchased by Gov. John Jones in 1888, The Nevada Appeal reported. Jones became governor in 1895 and served in the position until his death a year later.
Warren has been working to renovate the two-bedroom home at 603 Robinson Street since he purchased it more than two years ago. He's made repairs to the walls, floors and kitchen, but he says he worked to maintain the historical integrity of the home.
"At the time I thought I might live in it," he said. "I like the area; like the house. But I put so much money in it, I have to sell it to get out of debt."
The 2,200-square-foot property is selling for $479,000 and includes two bedrooms and two baths. In addition to the house itself, there's a garage and small apartment in a separate structure in back and the small, elevated gazebo structure at the east side of the lot.
The renovation work included hauling huge quantities of trash away from property.
"At the time I bought it, I didn't realize there was a car underneath the pile in the back," Warren said.
He uncovered an old Volkswagen amid the trash.
The foundation, kitchen and ceiling also needed repair, but Warren said he tried to keep the historical integrity of the house intact.
It is one of several on Carson City's west side that can claim to be the governor's mansion. The actual governor's mansion on Mountain Street wasn't completed and ready for occupancy until 1909, meaning any place that housed a governor before Denver Dickerson is considered a governor's mansion.
An open house for Warren's property is scheduled for Saturday.