Illegal voter sentenced in Reno
August 15, 2014 - 7:09 am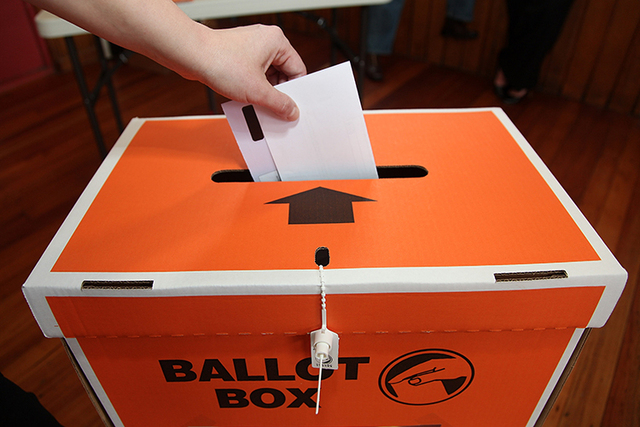 CARSON CITY — An immigrant living in the country illegally who registered to vote in Washoe County under a false name and cast ballots in the 2008 and 2010 Nevada elections has been sentenced to 103 days in jail after pleading guilty to one gross misdemeanor count of "conspiracy to commit violations concerning registration of voters."
Hortencia Segura-Munoz, also known as Mariela Reyna, was given credit for 103 days of time already served in the sentence imposed by Washoe County District Court on Wednesday.
She was also assessed nearly $1,000 in costs and fees, according to information provided by the Nevada attorney general's office.
Segura-Munoz was originally arrested on two felony charges of voter fraud.
According to the original criminal complaint filed by the state attorney general's office, Segura-Munoz in August 2008 lied to the Washoe County registrar of voters and falsely registered to vote under the name Mariela Reyna.