Justices order study of Nevada prison diets
December 31, 2014 - 5:13 pm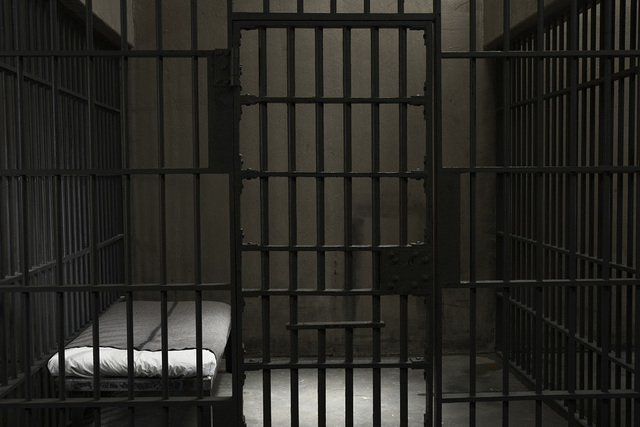 CARSON CITY — A panel of the Nevada Supreme Court on Wednesday reversed a lower district court and ordered it to compel the state's chief medical officer to examine and report on the nutritional adequacy of the diet of prison inmates as required by state law.
The case was brought by Robert Leslie Stockmeier, an inmate at Lovelock Correctional Center in Northern Nevada, who said state Health Officer Tracey Green was not fulfilling her duties to review inmate diets and report her findings to the state Board of Prison Commissioners.
A Carson City District Court dismissed Stockmeier's case, but a three-member panel of the Supreme Court reversed that decision, finding that Green's examination of inmate diets and her resulting report to the board "fell well short of what was required."
Green's report included no analysis of the diets of general population inmates, addressed diets at only one of Nevada's correctional facilities, and generally lacked any indication as to how the required examination was conducted, said Justice Michael Cherry in the decision.
The court said Green relied on a single 2011 report to support her position that she complied with the law, but Cherry said that report undermined her position.
"Green's report primarily focuses on issues other than inmate diets, and the limited materials included in the report regarding this subject provide no information on, or analysis of, the nutritional adequacy of the general population diets," the decision said.
"Indeed, there is nothing in the report to even indicate that Green or her staff actually examined the diets served to the general inmate population," Cherry said.
"The report's only reference to general population diets is a notation regarding the Lovelock Correctional Center indicating that a dietitian 'had never been to the (Lovelock) correctional center and (had) only reviewed menus for nutritional adequacy.'"
Contact Sean Whaley at swhaley@reviewjournal.com or 775-687-3900. Find him on Twitter: @seanw801.