Las Vegas teen launches petition to protect wild horses, burros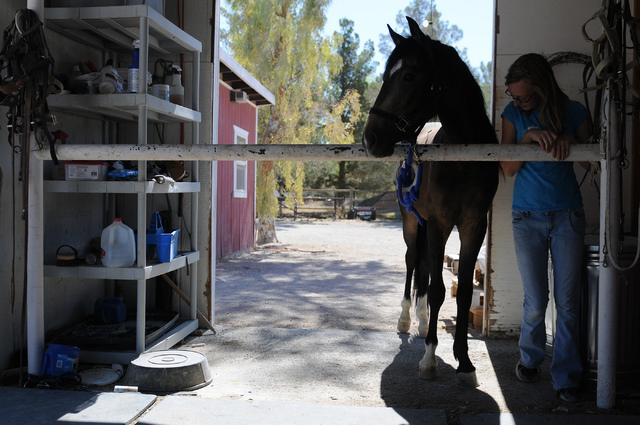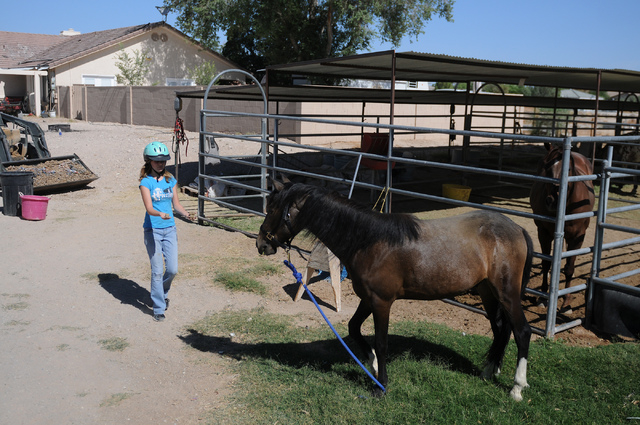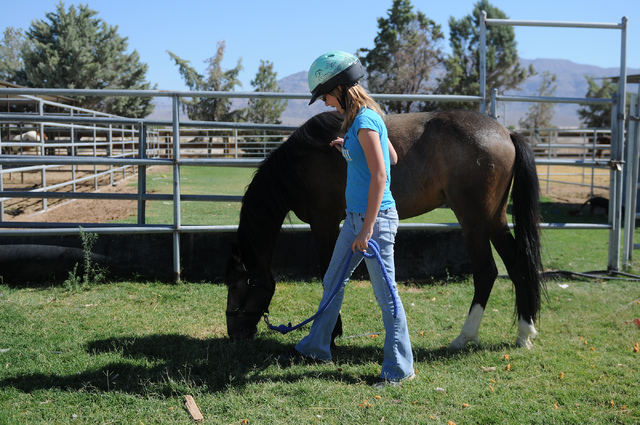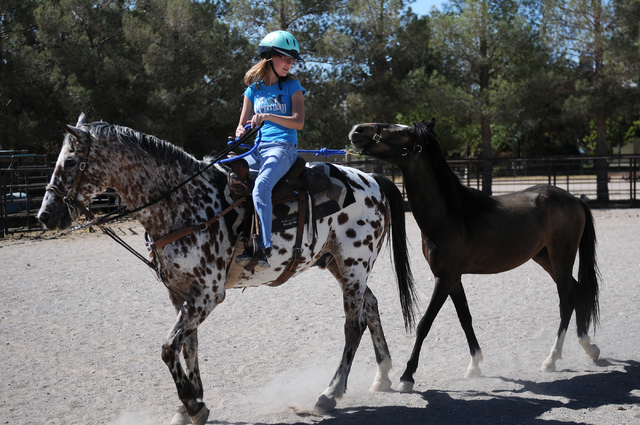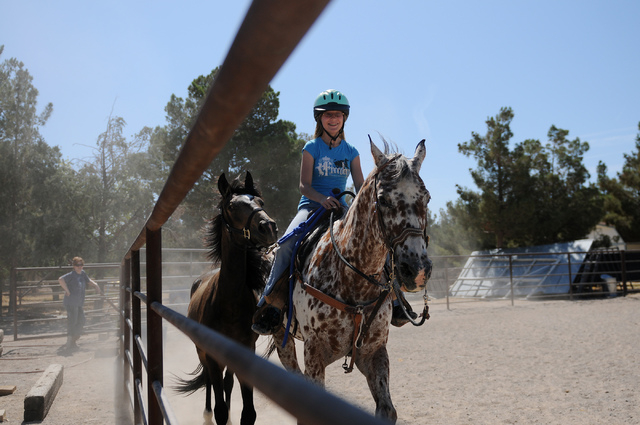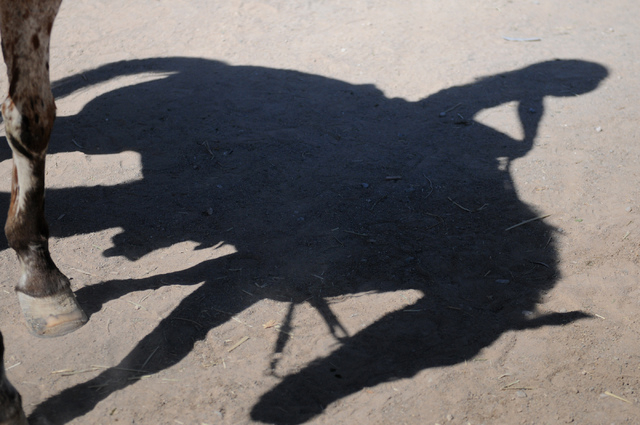 CARSON CITY — Usually it is big-time political groups that take on the daunting task of gathering tens of thousands of signatures to put a measure on the Nevada ballot.
Then there is 13-year-old Robin Warren of Las Vegas.
Along with well-funded groups seeking to expand background checks for gun sales and legalize the use of recreational marijuana, Warren has filed her own initiative petition with the secretary of state's office to expand protections for Nevada's wild horses and burros.
The Wild Horse and Burro Initiative would protect the wild horses and burros that forage on private and state-owned lands, just as those grazing on federal lands are protected.
She was motivated by the plight of the horses on the Virginia Range northeast of Carson City, which is primarily a mix of state and private land. The Nevada Department of Agriculture defines the horses there as feral/estray livestock and has rounded up some of the animals in recent years out of public safety concerns. They are not protected by the federal Wild Free-Roaming Horses and Burros Act of 1971.
Some of the horses were sent to an auction yard in Fallon where they were sold to the highest bidder. Wild horse advocacy groups have purchased some of the animals that went to auction. The state Agriculture Department now has an agreement with a nonprofit group to take any horses rounded up to avoid selling them at auction which could lead to slaughter.
Warren said she can relate to the plight of wild horses that are rounded up and separated from their families. She is being raised by her cousin, Denise DeLucia, who is her legal guardian, after her father died and her mother's parental rights were terminated.
"I'm very optimistic we can be successful with our petition," Warren said.
She has created a website, called YEA!, or Youths' Equine Alliance, to help in the signature collection effort.
It won't be easy.
To put a petition to change a state law on the ballot in 2016, supporters must collect 101,667 signatures by Nov. 11. Then legislators in 2015 could approve or reject the petition. If they reject it, then it would become a ballot question for voters to decide in 2016.
Warren, who just completed the seventh grade, said her plan is to get more than 100 volunteers to gather 1,000 signatures each to reach her goal.
She is no stranger to signature collection efforts. Last year she ran two campaigns, one called "No Horse Meat" asking food retailers to lobby against horse slaughter in America; and the other "Gimme Shelter" asking the U.S. Bureau of Land Management to provide shelter for captive wild horses.
At age 9, she began her first petition to save the wild horses and burros, inspired by a few books she read: "Puppy Place: Chewy and Chica Special Edition" by Ellen Miles and "Mustang: Wild Spirit of the West" by Marguerite Henry. She collected the signatures by going door to door.
Warren said she has witnessed a helicopter roundup on BLM land north of Las Vegas, and has observed the horses on the Virginia Range. She also participated in two state Capitol protests over the roundups.
"I think they are cruel, inhumane and unnecessary," she said of the roundups, which typically use helicopters to drive horses into an enclosure.
DeLucia, who is helping Warren with the effort, said there should be more focus on birth control for wild horses. If necessary, bait trapping where selected animals with the best chance to enhance the gene pool are released is a more humane option, she said.
Warren is not only seeking to extend protections to the wild horses and burros, she is also helping out in a more personal way as well.
She adopted a mustang colt, named Rocky, from a rescue organization. He is boarded near her home and she spends a lot of time with him.
"He's only 2 years old," she said. "I'm working on getting him ready to ride."
Contact Capital Bureau reporter Sean Whaley at swhaley@reviewjournal.com or 775-687-3900. Find him on Twitter: @seanw801.