Lawsuit alleges Vegas water authority cooked books on rural ranch profits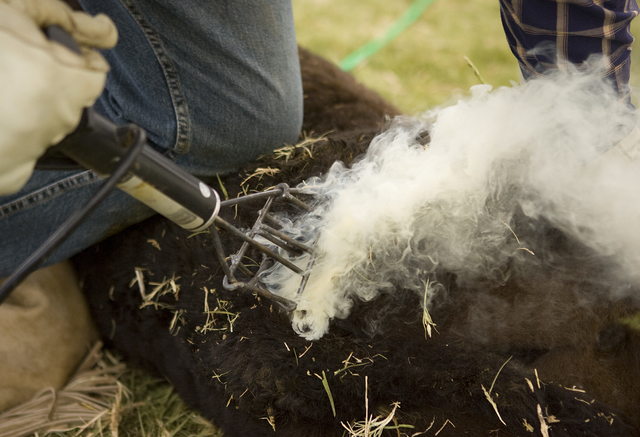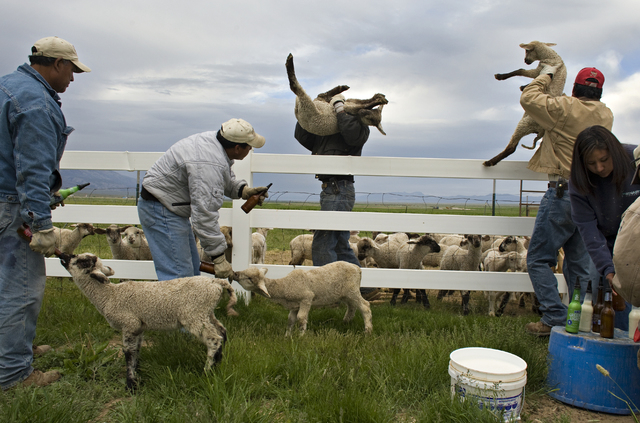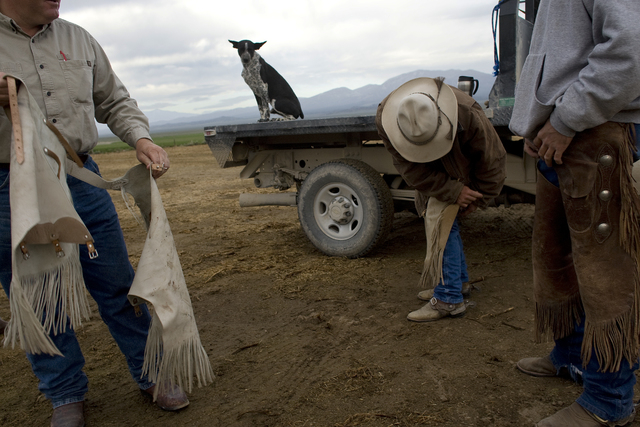 A former employee is accusing the Southern Nevada Water Authority of cooking its books to hide big losses at the ranches it owns in White Pine County.
In a lawsuit filed March 6 against the authority and the Las Vegas Valley Water District, retired comptroller Randall Buie says he was forced out of his job after he refused to go along with creative accounting he considered fraudulent and misleading.
Buie claims he was "harassed and bullied" into creating special financial reports that dramatically understated expenses to make the ranches look like they were turning a small profit when they were actually losing roughly $2 million per year.
Buie's lawyer, Matthew Callister, said the "budgetary sleight of hand" was designed to mislead water authority board members and avoid scrutiny of the ranching operations by the media and the public.
In 2006 and 2007, the authority spent almost $79 million to buy seven livestock operations in White Pine County's Spring Valley as part of a controversial plan to siphon groundwater from across rural eastern Nevada.
Spring Valley is at the northern end of the proposed project, where an aquifer is expected to provide most of the water that could one day fill a multi-billion-dollar pipeline.
The authority's acquisitions included 23,000 acres, federal grazing rights for 900,000 acres and 40,000 acre-feet of surface and groundwater rights. To keep the water rights the authority must put them to beneficial use, in this case by growing hay and raising thousands of cows and sheep.
According to his lawsuit, Buie was first asked to produce special accounting reports for the ranches in 2009. He claims he prepared "true and correct accounting statements reflecting a loss from operating the ranches," but those findings were adjusted to show a smaller loss, then changed to show an annual profit of $5,000.
"These alterations, though permissible under General Accounting Principles, were false and fabricated to deceive the media and the public in order to frustrate any further investigation into the ranches," the lawsuit states.
But Clark County Commissioner Steve Sisolak, a member of the water authority board since January 2009, said he never felt deceived.
"I thought I was getting good information," he said. "I did have a significant amount of questions about the (ranch) operations. I was satisfied with the answers that were given to me."
Some of those answers came during a water authority meeting in January 2010, when board members were told the ranches had lost more than $628,000 during the previous fiscal year and almost $1.5 million since the agency bought them. Former general manager Pat Mulroy at the time stressed that the property was bought to manage water resources, not profit from cattle, sheep and hay.
Authority officials now insist they are making money on their agricultural operations in Spring Valley — almost $675,000 last year and just under $178,000 in 2013 — thanks to improved efficiency, higher prices and better yields from their herds and fields.
The valley's wholesale water supplier and its largest member utility had not been served with the civil suit as of Monday, but issued a joint statement about the allegations: "We are aware of the complaint and we take it seriously. The reports referenced were developed to track the actual costs of the SNWA agricultural operations in response to specific requests for that data."
The statement goes on to note that an independent auditor has declared the authority's annual financial reports to be sound.
A spokesman for the two agencies declined comment on Buie's specific allegations.
According to the lawsuit, Buie told his managers in 2012 that he would no longer participate in the creation of the special reports on the ranches — that if they wanted to understate the expense figures, they would have to do it themselves.
As a result, Callister said, Buie was "constructively terminated" by the authority, cheating him out of at least five years of work at an annual salary of about $150,000.
"When someone makes it too hard for you to work in a place, it's the same thing as firing you under the law," Callister said.
The lawsuit now pending in Clark County District Court seeks back pay, lost income and other damages, including for "emotional pain, suffering and humiliation."
Buie went to work for the Las Vegas Valley Water District in 1998 and became the authority's comptroller in 2005. He retired in March 2014, about six months after he was told his services as comptroller were no longer needed and he was given the choice of demotion or retirement, according to the suit.
Callister said more legal action is on the way against the water district and authority. He also represents about 20 people who were laid off by the authority and the water district last year and now plan to sue for wrongful termination.
The first of those lawsuits could be filed Wednesday, he said.
The two agencies eliminated 101 workers in April 2014 in what officials called a transition from a growth-based mission to one focused on operations, maintenance and customer service.
Callister said some of those firings violated employment contracts and appear to have targeted workers because of their age or because of their complaints about wrongdoing.
He declined to offer specifics until the lawsuits are filed.
Contact Henry Brean at hbrean@reviewjournal.com or 702-383-0350. Follow @RefriedBrean on Twitter.