Lincoln County bombing investigation leads to Kingman, Ariz.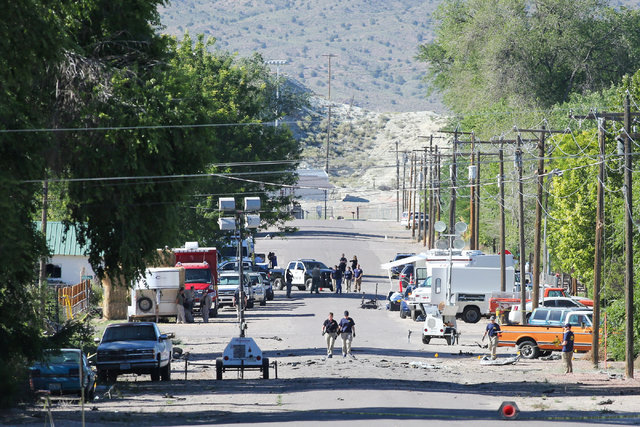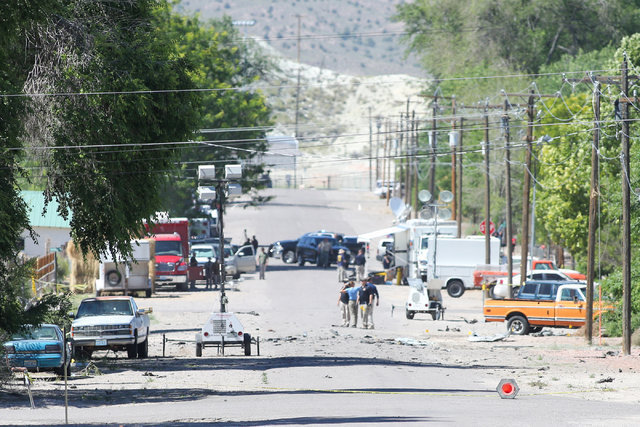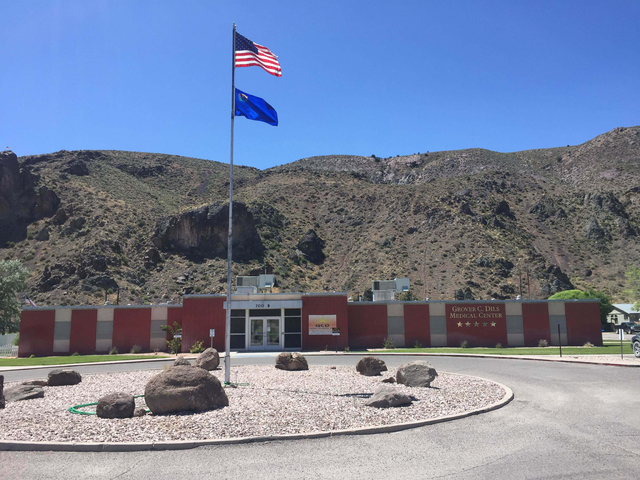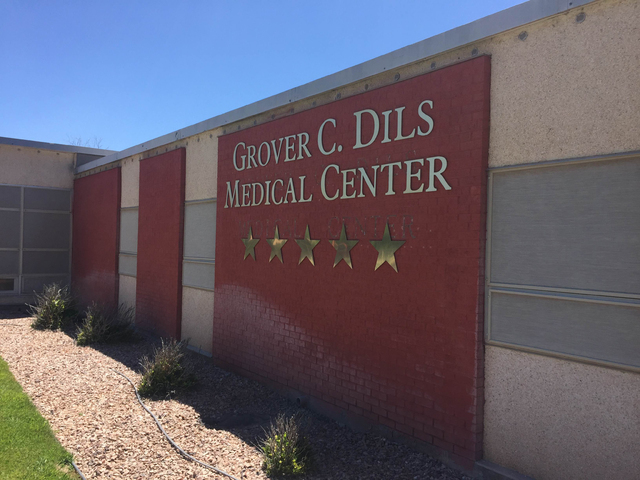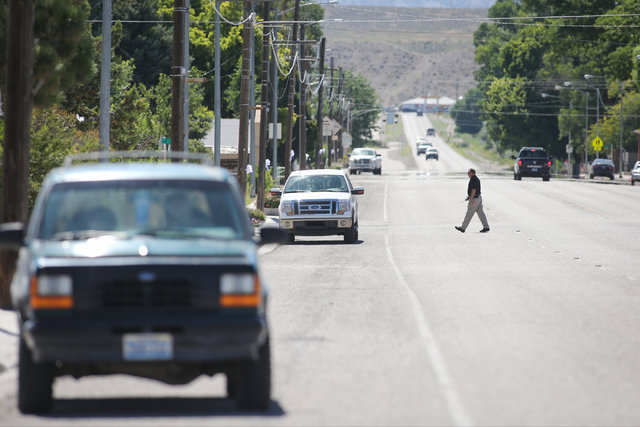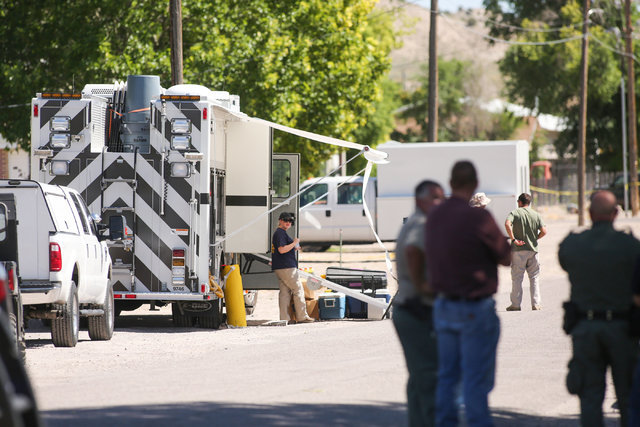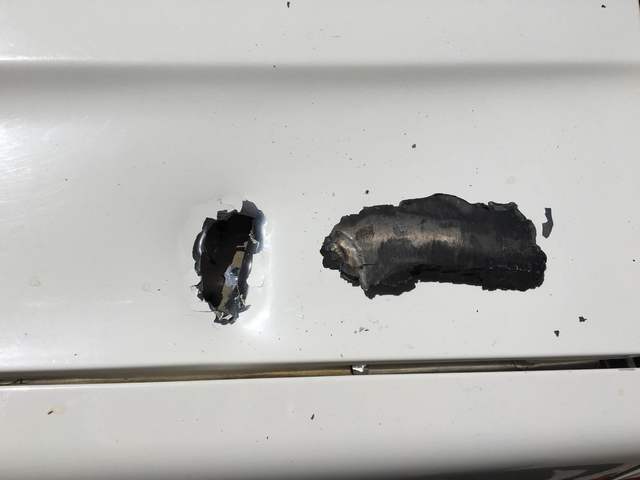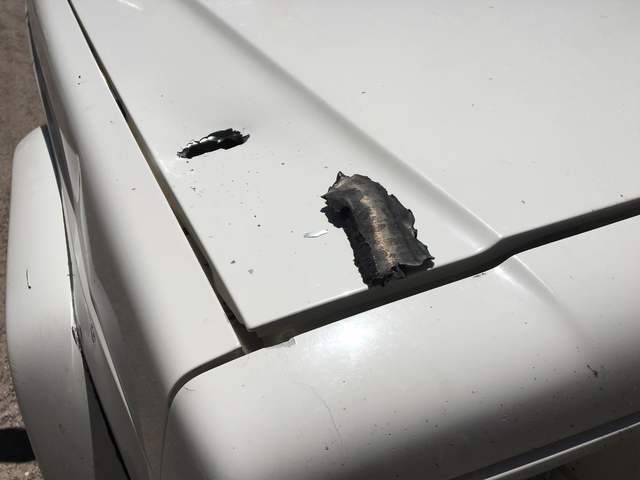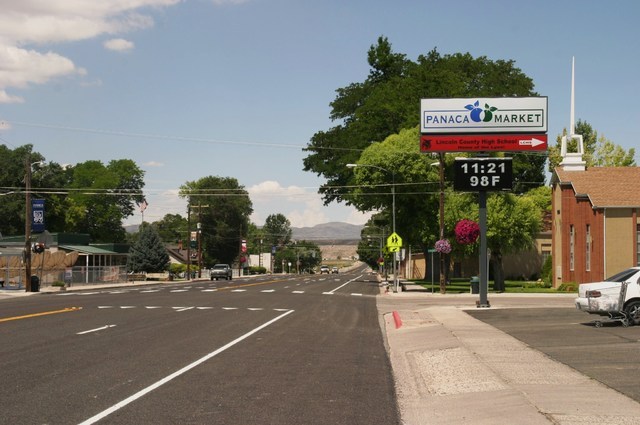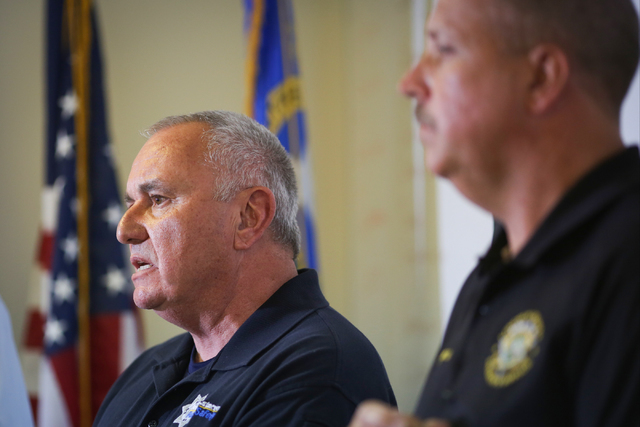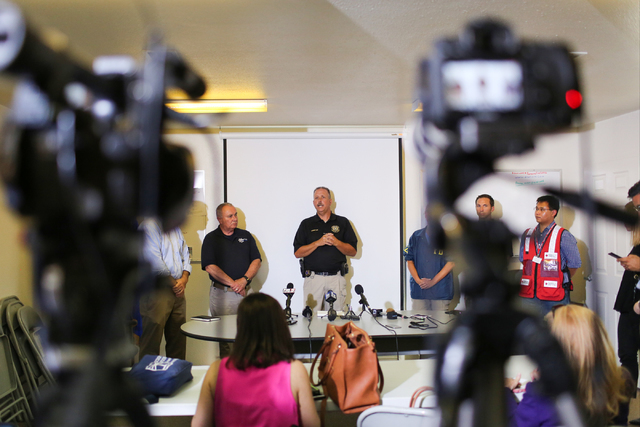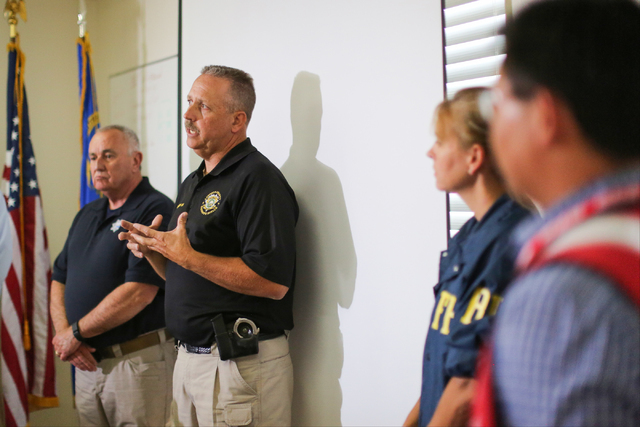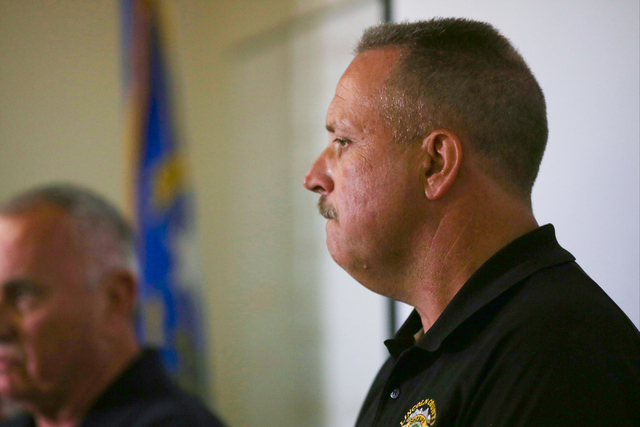 KINGMAN, Ariz. — A police bomb squad was searching for explosives Thursday afternoon in an RV and storage unit belonging to a man authorities say blew himself up the previous night in front of a home in a small Eastern Nevada town.
The Kingman Police Department evacuated the Zuni Village RV Park near the center of town before sending in a robot to examine a 25-foot motor home that has been parked in a space for the past five months.
RV park manager Kevin McCumber said Glen Jones listed Panaca, Nevada, as his previous address when he rented the space and a nearby storage unit Feb. 2.
"He was a nice guy, very quiet," McCumber said of Jones. "He always had a kind word."
Investigators have not named a suspect in the two explosions that tore through a house in Panaca on Wednesday night, but residents of the small, mostly Mormon town 165 miles northeast of Las Vegas identified Jones as the bomber and the only person to die in the attack.
Authorities in Nevada said the blasts may have been the act of a disgruntled former employee who was targeting the home of his former supervisor at Grover C. Dils Medical Center, a hospital and long-term care facility in Caliente, about 15 miles southwest of Panaca.
McCumber said Jones told him that his last employer "screwed him" out of his unemployment and that he was having a hard time finding work.
The manager said Jones had come into the park's office to get the key to his storage unit four times since Monday. "He had been in and out of his storage unit quite a few times … which was odd," McCumber said.
FAMILY NARROWLY ESCAPES
The pair of explosions seconds apart rocked Panaca at about 8 p.m., one in back of a residence on South Fifth Street and the other in a vehicle parked in front of the home.
Lincoln County Sheriff Kerry Lee compared the blasts to something one might see in Iraq or Afghanistan.
"It's not some little pipe bomb that somebody blew up a mailbox," the sheriff said during a news conference Thursday at the town's fire station. "This was not an amateur."
The explosions tore through the home where Josh and Tiffany Cluff lived with their three daughters, sending scraps of metal hurtling into neighboring structures across a 1-mile radius.
According to neighbors, Josh Cluff was working at his new job as a nurse at the Caliente Youth Center when the bombs went off. His wife and children escaped harm because Jones reportedly told them to flee at the last minute.
One person was treated for minor injuries, Lee said, and as many as 30 people living in the area were forced from their homes, either by the damage or the ongoing investigation.
"This is going to be very time-consuming. We expect to be here for a while," he said.
Frances Miller and Phillip Reeves live in a house around the corner from where the bombs exploded. They said Tiffany Cluff ran to their home with her children just after the blasts.
"They were hollering, 'People blew up our house,'" Reeves said.
"It just broke my heart to look at them," Miller said.
Longtime resident and retired school teacher Richard Katschke said Josh and Tiffany Cluff knew their apparent attacker. Jones helped the couple build their house in Panaca, and they all worked together as nurses at the medical center in Caliente, Katschke said.
He added that Josh Cluff was the director of nursing at the medical center when Jones lost his job there last year.
Katschke remembered Jones as a military buff and an attentive nurse who cared for Katschke's elderly mother until her death in August. If Jones really did warn Tiffany and the girls the way people are saying, "maybe he was bent on destruction but not killing," Katschke said.
Reeves also recalled seeing Jones around the medical center and described him as a "jovial" person.
"He was also a little strange," Reeves said.
Medical center administrator Jason Bleak said the staff at his small hospital, the only one in Lincoln County, braced for a hectic night after getting news of Wednesday's explosions, but they never had to treat anyone.
Instead, Bleak spent Thursday working at the scene in Panaca as part of an ambulance crew.
He said Jones had been gone from the medical center for about year, and Josh Cluff stopped working there several months ago but still helps out from time to time as needed.
'SHOCKING EVENT,' FULL RESPONSE
In a statement Thursday morning, Gov. Brian Sandoval said he is "fully committed to helping assist the victims, residents, and Lincoln County community as they respond to this shocking event."
The multiagency response to the attack includes the Nevada Department of Public Safety, state Division of Emergency Management, Nevada Highway Patrol, the State Fire Marshal and the Nevada Division of Investigations, as well as officials in Clark and Lincoln counties.
Metropolitan Police Department spokesman Michael Rodriguez said a CBRNE unit — short for Chemical, Biological, Radiological, Nuclear and Explosives — was dispatched to assist in the investigation.
Cpl. Dathan Lewis of the Lincoln County Sheriff's Office said the Bureau of Alcohol, Tobacco and Firearms also is in Panaca.
With fewer than a dozen patrol officers for the whole county, Lee said his rural department can use the help.
"As this is going on we have our day-to-day operations … and everything else that happens," the sheriff said. "We're a small agency, and we are overwhelmed in a real hurry."
Las Vegas Review-Journal writers Wesley Juhl, Kimber Laux, Blake Apgar and Christian Bertolaccini contributed to this report. Contact Henry Brean at hbrean@reviewjournal.com or 702-383-0350. Find @RefriedBrean on Twitter.