Majority of DACA participants in Nevada renew status
October 24, 2017 - 4:38 pm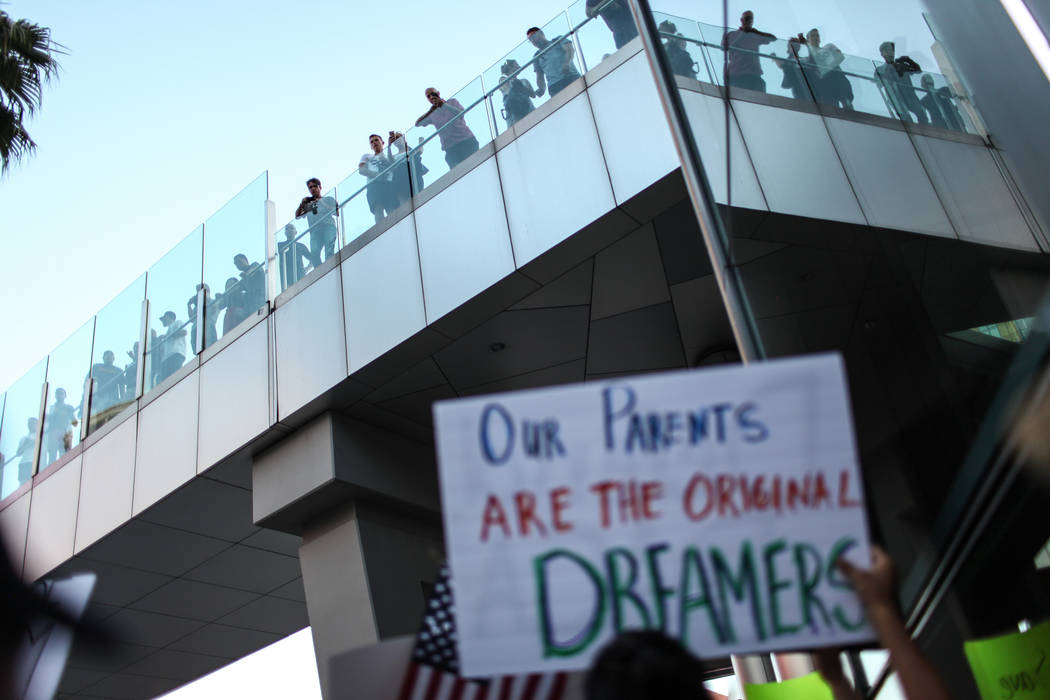 About three-quarters of DACA participants in Nevada who were eligible to renew their status did so by the Oct. 5 deadline, according to the U.S. Citizenship and Immigration Services.
That's despite low turnout at offices giving free legal aid to participants in the Deferred Action for Childhood Arrivals (DACA) program to help them fill out renewal forms.
"It's clear many people did them on their own, and it's not surprising," said Michael Kagan, director of UNLV's Immigration Clinic. Some of the applicants were sending in their third renewal request.
About 1,660 DACA participants in Nevada of 2,140 eligible filed the paperwork. Only about 100 went to attorneys around the state for free help. UNLV's Immigration Clinic assisted in 41 renewals over the course of a couple weeks.
Nationwide, 132,000 of 154,000 eligible renewed — an 85 percent turnout rate, according to USCIS data.
"It'd be hard to hope for much better return than this, even though we really want 100 percent," Kagan said.
Fear among undocumented individuals of sharing information with the government might have stopped some from reapplying, he said. Others may have just forgotten or not known it was an option — there was no mailed notice to inform DACA recipients of the Oct. 5 renewal deadline.
To be eligible for renewal, DACA participants' legal status in the program had to expire on or before March 5, 2018. Those who will lose their papers after that date were not eligible.
By renewing, DACA participants could obtain another two years of work authorization and protection from deportation.
President Donald Trump ended DACA, an Obama-era program established under an executive order, last month amid threats from attorneys general nationwide to sue the administration over the program's constitutionality.
Contact Jessie Bekker at jbekker@reviewjournal.com or 702-380-4563. Follow @jessiebekks on Twitter.