Man reportedly left behind by friends in Grand Canyon clarifies story
Updated September 21, 2023 - 5:44 pm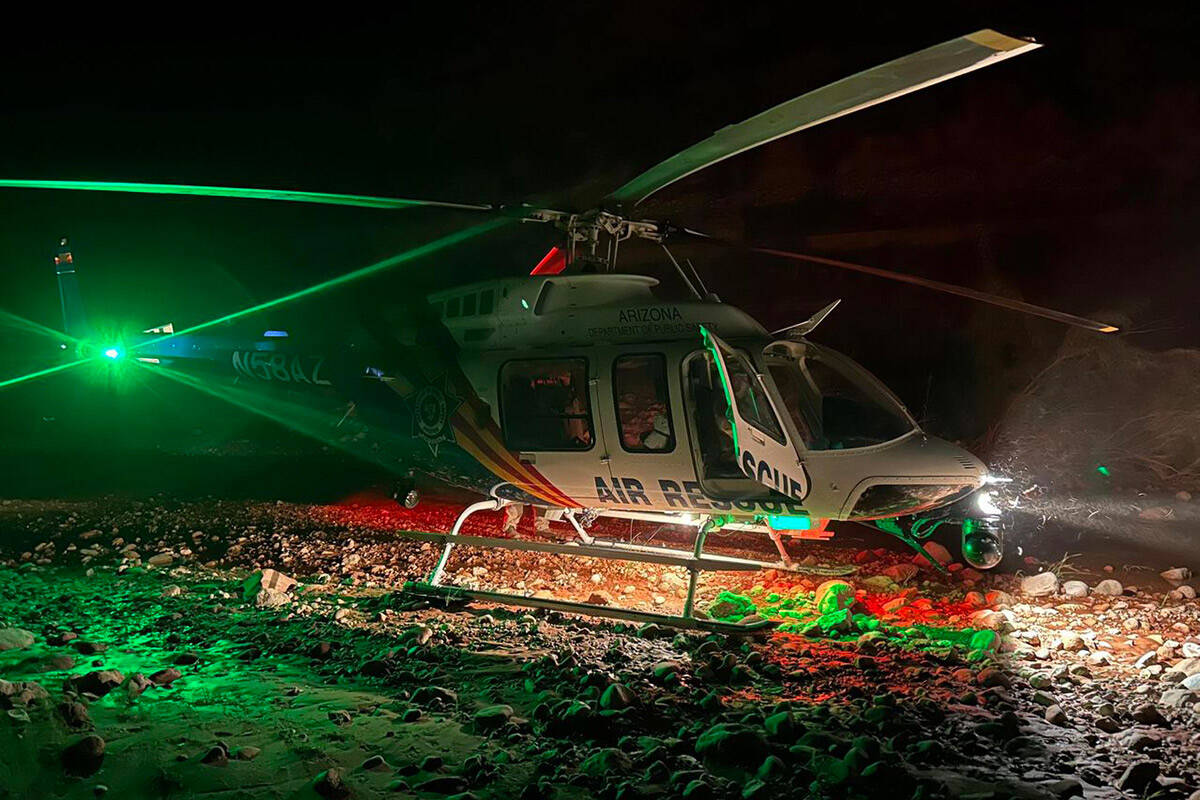 The Mohave County Sheriff's Office posted an update about a man who was rescued from Grand Canyon National Park last week after being injured while hiking.
The sheriff's office last week wrote in a Facebook post that the man said he was separated from other members of his hiking group after the group called for help after he suffered a shoulder injury. However, the sheriff's office said the man reached out to the office to clarify his account of what happened.
The office posted on Wednesday that the man said he and another hiker decided to hike farther than the other three hikers in his group. When the man and the other hiker were returning to the rest of the group, who were at the group's campsite, the man was injured on the trail.
The other hiker left the injured man alone to get an emergency device that was with the other hikers, who were a few miles away. When first responders arrived to find the injured man, he was alone, the post said.
"Search and Rescue encourages everyone when adventuring in the remote, wilderness areas of Mohave County to be prepared for the unexpected and in these remote wilderness settings," the sheriff's office said in the post.
Contact Taylor Lane at tlane@reviewjournal.com.