Microsoft tests self-flying gliders in rural Nevada
August 16, 2017 - 5:59 pm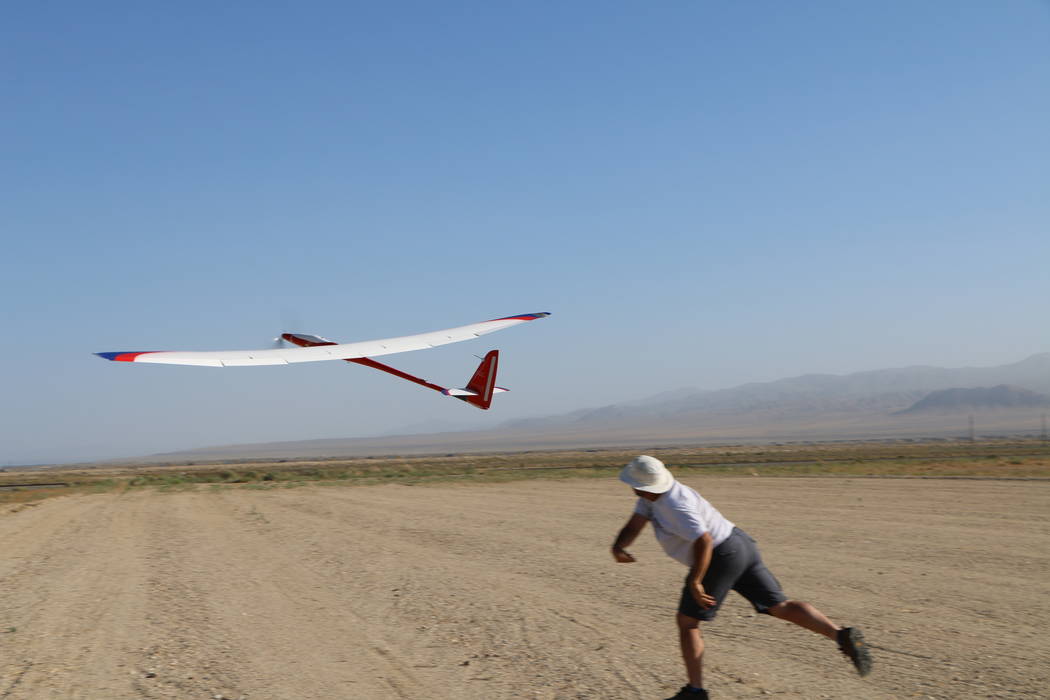 Forget self-driving cars, Microsoft is already thinking about self-flying airplanes.
The tech giant tested such technology in Hawthorne, 130 miles south of Reno, last week with the help of the Governor's Office of Economic Development and the Nevada Institute for Autonomous Systems.
"This is one of the most exciting developments I have seen over the past several years in Nevada and globally," said Chris Walach, director of all testing sites in Nevada for unmanned aerial systems. The Federal Aviation Administration designated Nevada as one of seven UAS test sites in December 2013.
Microsoft created a system that can keep gliders in the air without using a motor, said Ashish Kapoor, a principal Microsoft researcher, in a statement.
Two gliders, one with a 16-foot wingspan and another with about a 6-foot wingspan, used artificial intelligence to find and "catch rides" on rising hot air, "like how wild birds stay aloft," as Kapoor described in the statement.
Gliders, equipped with sensors built inside the aircraft, used computer algorithms to predict air patterns and to plan a route to seek out columns of rising hot air or thermals.
"Once it's flying, it senses flight changes in altitude or direction and then makes its own decision if it has to go left, right, up, or down, based on where the thermals are going to take it," Walach said. "It's really an innovative type of technology and this is the first time we actually tested this type of capability."
The technology that Microsoft developed can be installed to "all different types" of unmanned systems, be it ground, marine or aerial, Walach said.
Walach said Microsoft did some preliminary testing in Redmond, Washington, but Nevada provided more expansive testing space.
"Based on the expansive land and air space that we have, we can really do the testing and developing and operational missions that allows companies, and giants like Microsoft, to really push the limits of what they can do in the national airspace," Walach said.
Contact Nicole Raz at nraz@reviewjournal.com or 702-380-4512. Follow @JournalistNikki on Twitter.