Millions of dollars flowing to help with Nevada flood recovery
August 21, 2017 - 5:39 pm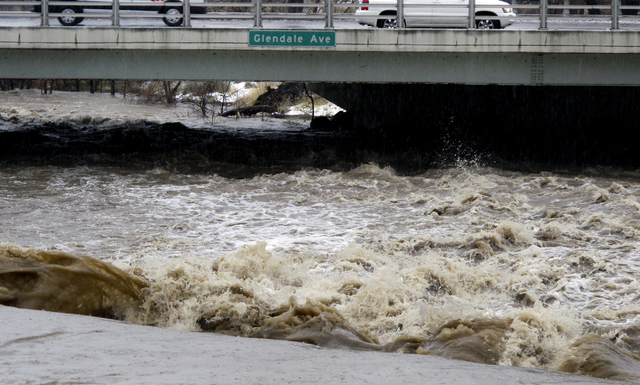 CARSON CITY — Federal financial assistance is starting to flow into Nevada to help defray an estimated $30 million in damage from two flooding events in much of the state in January and February.
The state Division of Emergency Management already has $4 million in authority from the federal government for the January flooding. On Thursday, the Legislature's Interim Finance Committee will be asked to accept another $5.9 million from the Federal Emergency Management Agency for damage from the February flood.
With a 75-25 federal-Nevada share for flooding repair costs, the FEMA contribution could ultimately exceed $22 million, said Justin Luna, administrative services officer with the state emergency management agency.
The anticipated action by lawmakers on Thursday will give the state the authority to bring in the federal money and pass it on to the local agencies that suffered damage, he said.
The Jan. 5-14 flood event in northern Nevada cost an estimated $15 million to local government entities. A number of Nevada counties reported damage, as did tribal governments. Substantial sums were spent on preparation to handle the flooding, caused by unusually heavy rain and snowfall.
The Feb. 5-22 flood event caused an estimated $13.1 million in damage, primarily to roads and bridges.
The winter was one of the wettest on record for northern Nevada. President Donald Trump issued a disaster declaration in February, which was then expanded to cover the second event.
Contact Sean Whaley at swhaley@reviewjournal.com or 775-461-3820. Follow @seanw801 on Twitter.