Miss Nevada, Miss California, others crowned in new pageant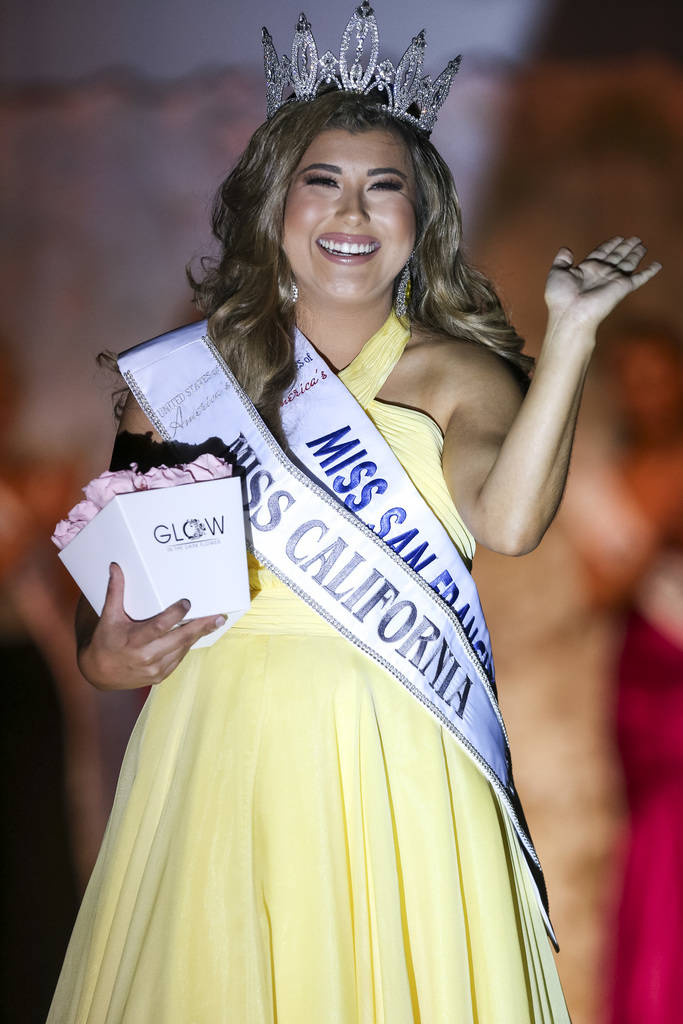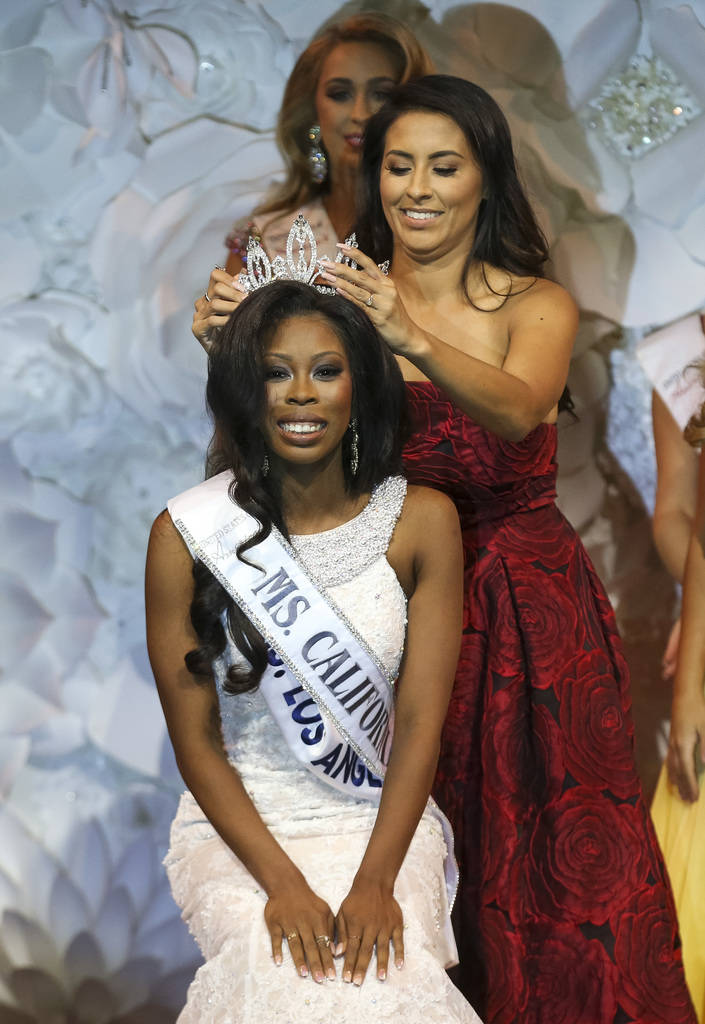 A crowd of about 300 people cheered and Justin Bieber's "Sorry" played as the room slowly dimmed. Twenty-four women made their way to a runway stage in the middle of the Conference Center of Las Vegas last Sunday evening.
The women were contestants in the inaugural United States of America's Miss Nevada and Miss California Pageant, developed by Marissa Castillo and Sadda Shaker of Las Vegas.
"We are the first state to crown a state queen for Nevada and California with the United States of America Miss Pageant," said Castillo, who was the 2016 Mrs. Nevada U.S. "I don't think there's enough women empowerment in this world. In this group, that's what we do — uplift, inspire and empower."
Their goal was to create an all-inclusive pageant — showcasing women of all shapes, sizes and ethnic backgrounds.
"It doesn't matter where you come from, your size or your beliefs," said Shaker, who once owned the Las Vegas formal wear boutique that provided many outfits for Castillo's competitions. "We are looking for women who want to change the world, starting with the community."
The pair worked six months to coordinate last week's event — traveling to California for open-call auditions and hosting them in Nevada. They used their contacts from years working in the pageantry world to secure sponsors for the event. Among the judges was Dave Farra, host of the "Dave and Mahoney Morning Show" on X107.5-FM.
"The most fascinating thing for me was when the interview questions started to happen," Farra said. "You really got a sense of what they were passionate about. So many of these young ladies want to give back to the community, and that's the reason why we do all this. It's been awesome to see."
Professional BMX bike rider Ricardo Laguna and Jillian Lopez, a producer for KSNV-TV News 3 and "Wake Up with The CW," hosted. Laguna rode into the event on his bike.
Six women took home titles in categories Teen, Miss, Ms. and Mrs.
"I'm so excited," said Bianca Gaden, who was crowned Miss Nevada. "I've never placed in a Miss pageant. Winning a state title is a dream come true, and I'm really, really excited for nationals."
Gaden, who graduated from UNLV two years ago with a bachelor's in kinesiology, wants to use the title to further her platform, which focuses on educating on self-defense.
"I've been a victim of a stalking incident and robbery," Gaden said. "So I use those stories to educate everyone that you're not always safe. You need to be aware of who's around you and what's going on. I want to continue my work with that and continue working with (Las Vegas nonprofit organizations) Make-a-Wish, Goodie Two Shoes and the Shade Tree."
Sunday's event was the first of the state events. All winners will go on to compete in the national competition at the South Point in February against contestants from across the country.
"We're raising awareness toward the fact that you don't need to be what people limit you by," Shaker said. "It's all about coming together as women — empowering each other, improving ourselves. Next year, we're looking to do the same thing and grow the sisterhood — empowering more women, get more on board, and maybe even take it international at some point."
Contact Mia Sims at msims@reviewjournal.com. Follow @miasims___ on Twitter.