Moth invaders threaten aspen groves in Nevada state park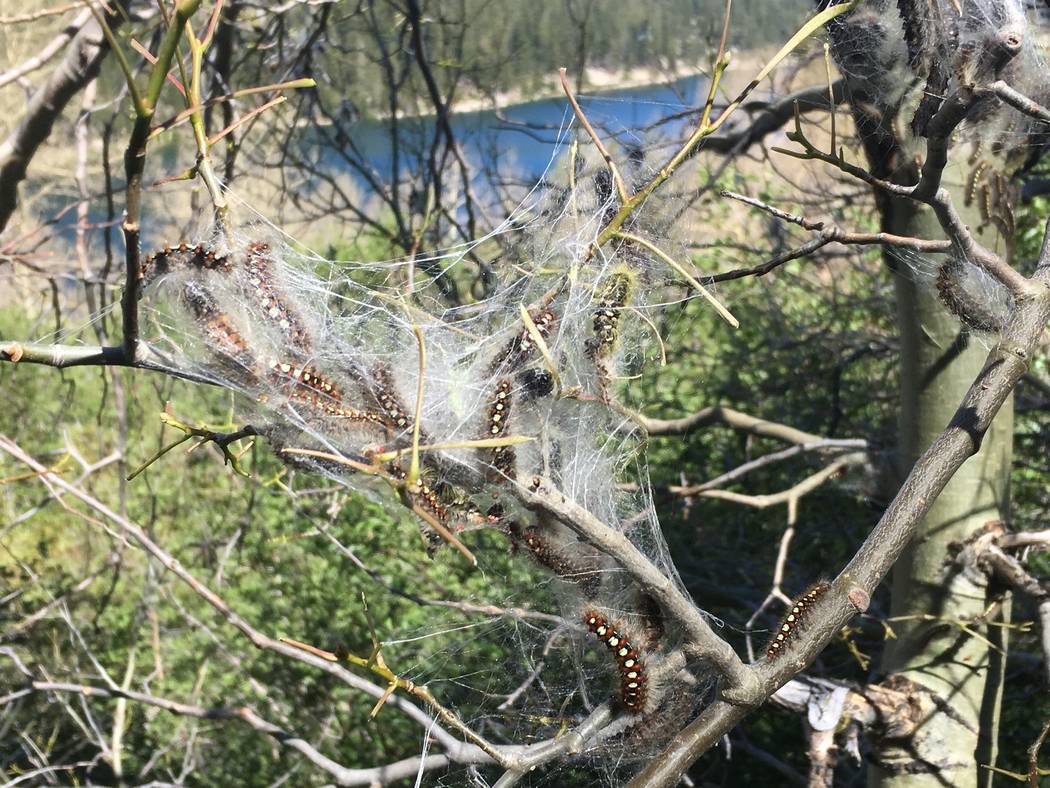 An invading army of moths is stripping the leaves from aspen trees around Lake Tahoe, and state officials are seeking the public's help to document the problem.
White satin moths are a non-native defoliator of aspens, cottonwoods, willows and other trees. In great enough numbers over time, the insects in their caterpillar stage can weaken or kill entire stands of aspen.
State officials have partnered with the University of Nevada, Reno, and the Tahoe Institute for Natural Science on a pair of multi-year studies meant to guide future decisions on how to combat the moths.
"Very little study has been done on this invasive insect," said forest health specialist Gene Phillips from the Nevada Division of Forestry.
As part of the ongoing study, Phillips is asking people who see white satin moths or areas damaged by the insects in the mountains east of Lake Tahoe to call him at 775-849-2500, ext. 241. The reports will be used to track the spread of the moths.
The study is being supported by the Nevada Tahoe Resource Team, which includes representatives from the Nevada Department of Wildlife and several divisions within the Nevada Department of Conservation and Natural Resources.
The white satin moth is native to Eurasia but was introduced to British Columbia in the early 1920s. It has since spread from the Pacific coast to as far east as Wyoming and has been present in Nevada since the 1980s.
The Division of Forestry issued a pest alert for the moth last summer after mapping almost 200 acres of medium to heavy defoliation within Lake Tahoe Nevada State Park.
That's a small area in the grand scheme of things, Phillips said, but it's "more of an issue because of where it's happening."
More information on the moth is available on the Forestry Division's website at http://forestry.nv.gov/forestry-resources/forest-health/white-satin-moth-leucoma-salicis/.
Contact Henry Brean at hbrean@reviewjournal.com or 702-383-0350. Follow @RefriedBrean on Twitter.