NASA images show Colorado River changes after simulated flood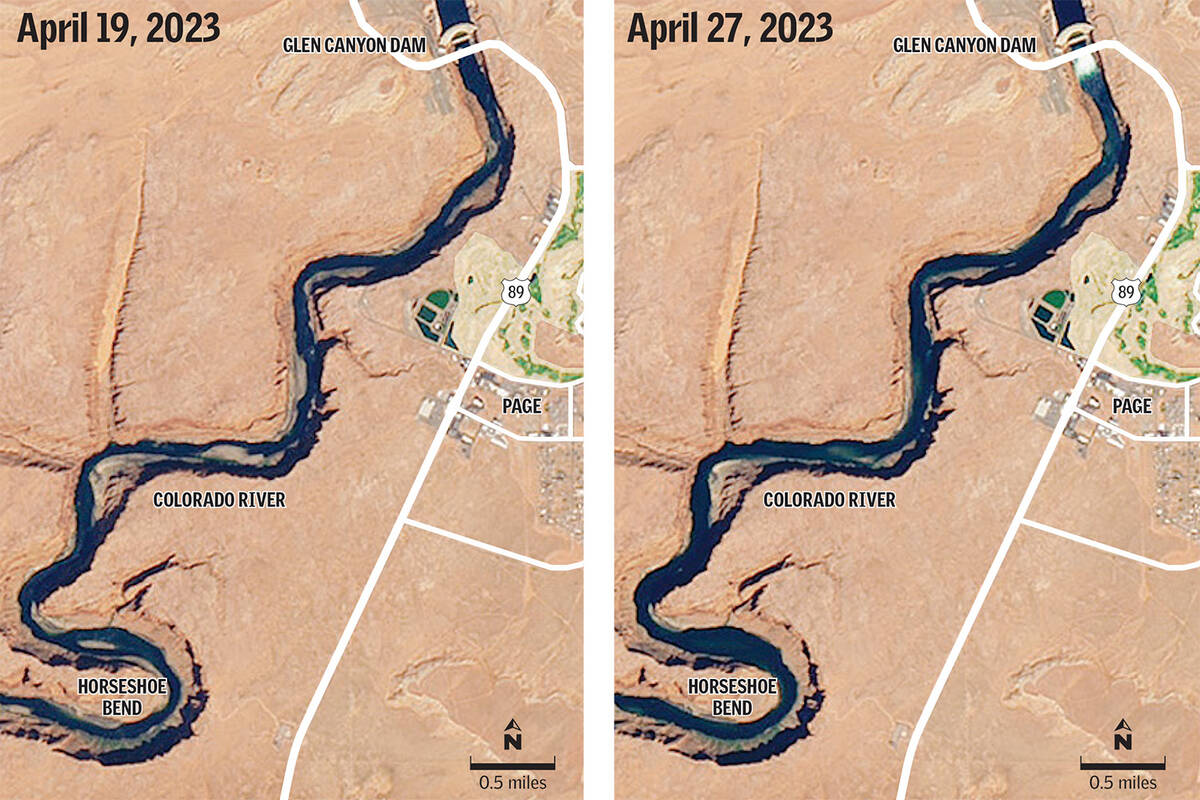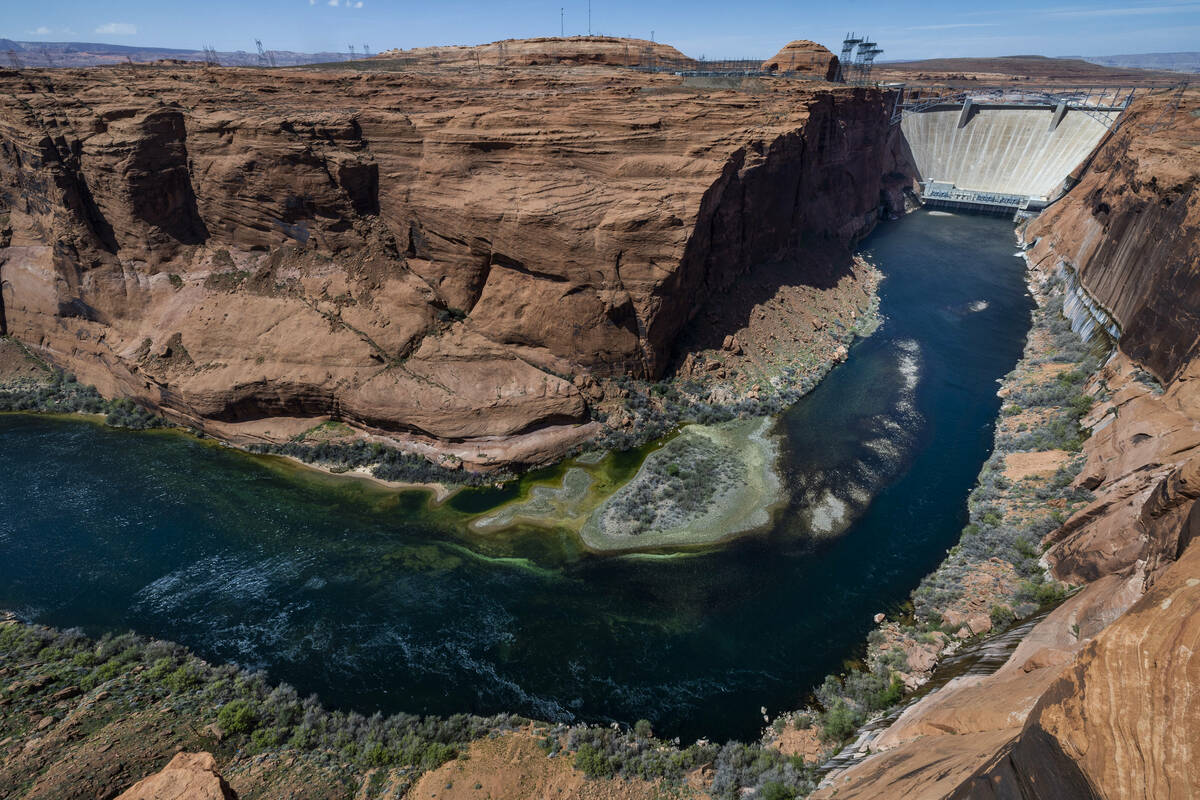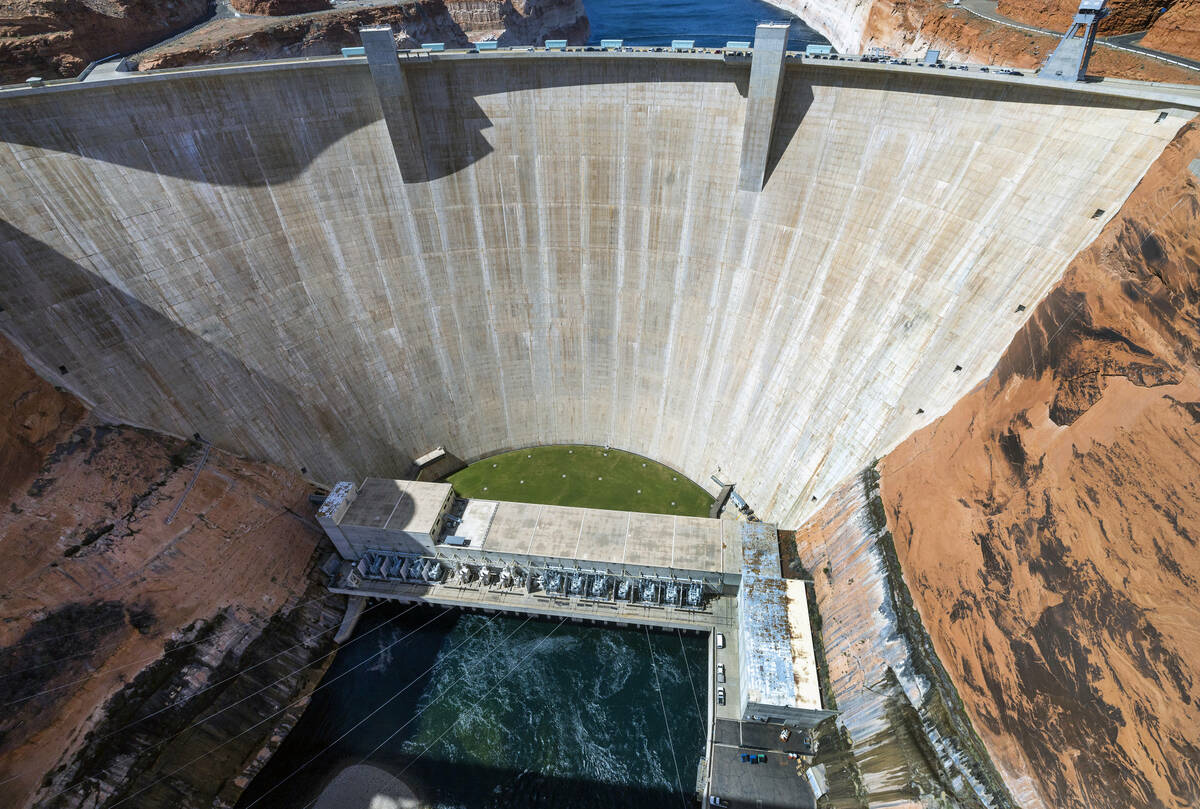 The U.S. Bureau of Reclamation released a torrent of water from Glen Canyon Dam last month as a way of shoring up the sandbars and beaches along the Colorado River.
Thanks to the watchful eye of NASA's Landsat 8 and Landsat 9 satellites, we can now see just how much change that deluge brought to the river.
After one of the West's wettest winters in years, the Bureau of Reclamation conducted what it calls a "High Flow Experiment" between April 24 and 27 by releasing up to 39,500 cubic feet of water per second from the dam over a 72-hour period.
That is far above the dam's typical releases, which range from 8,000 to 25,000 cubic feet per second.
The before and after photos published by the NASA Earth Observatory show subtle yet significant shifts in the amount and location of sand buildup along the stretch of the river below Lake Powell's Glen Canyon Dam as it meanders through Horseshoe Bend and Marble Canyon.
"While there are small changes in the orientation of shadows between the two images, most of the changes visible in the river are due to higher water levels associated with the high-flow experiment," the agency said in a news release.
Since construction on Glen Canyon Dam was completed in 1963, the amount of sand that flows into the Grand Canyon has been reduced by more than 90 percent, according to the United States Geological Survey.
That drop-off in sand has led to a significant reduction in the number and size of sandbars in the Colorado River, areas that are frequented by campers and rafters and are considered important habitats for aquatic and bird species. The high-flow releases are meant to mimic natural flooding that would normally carry the sediment downstream.
This year's high flow experiment was the first conducted by the Bureau of Reclamation since 2018. Long-term drought that has led to a hotter, dryer climate in the Southwest and less water flowing into the Colorado River each year has forced federal water managers to prioritize keeping more water in Lake Powell.
Staff with the U.S. Geological Survey and National Park Service will be documenting the shifts in sediment along the river over the coming weeks.
Contact Colton Lochhead at clochhead@reviewjournal.com. Follow @ColtonLochhead on Twitter.