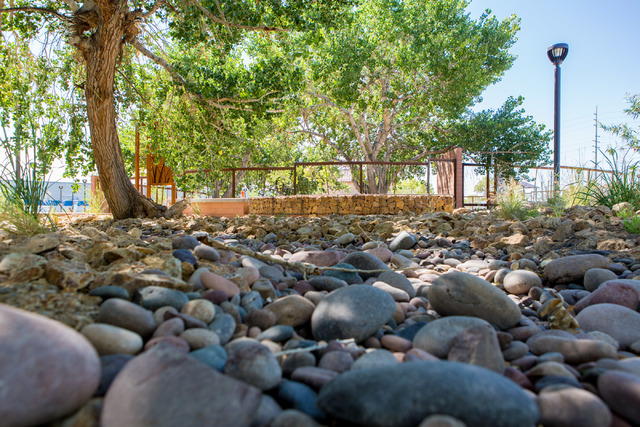 A natural spring that drew Native Americans to the region will be restored under a $818,866 project to further improve the newly created Kiel Ranch Historic Park.
The North Las Vegas City Council this month awarded a contract to CG&B Enterprises Inc. to restore the spring, remove cattails, grade land and build a boardwalk with an overlook at the 7-acre park at Carey Avenue and Commerce Street. The Southern Nevada Public Land Management Act is funding the project; work is expected to start by spring.
The Paiute Tribe found the artesian spring while looking for a source of clean drinking water. Mormon missionaries later followed, establishing a ranch at the site.
The land is best-known for Conrad Kiel, who settled a 240-acre homestead surrounding the spring and used the water to grow citrus trees, apple orchards and produce. It was one of two large ranches in the region and features a small adobe house that is believed to be one of Nevada's oldest buildings.
Kiel Ranch Historic Park opened to the public in June after a $2 million renovation, including the restoration of an adobe structure built in the late 1800s, along with a small wooden shed known as the "Doll House."
Contact Art Marroquin at amarroquin@reviewjournal.com or 702-383-0336. Find @AMarroquin_LV on Twitter.