Nevada Assembly candidate Dennis Hof sues after county revokes brothel license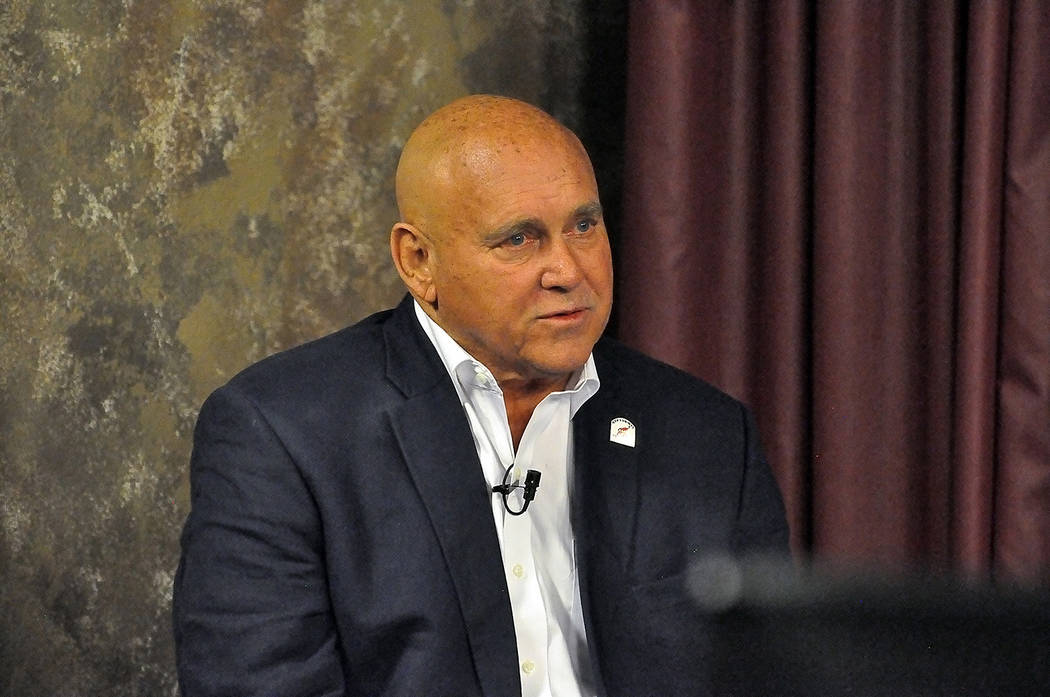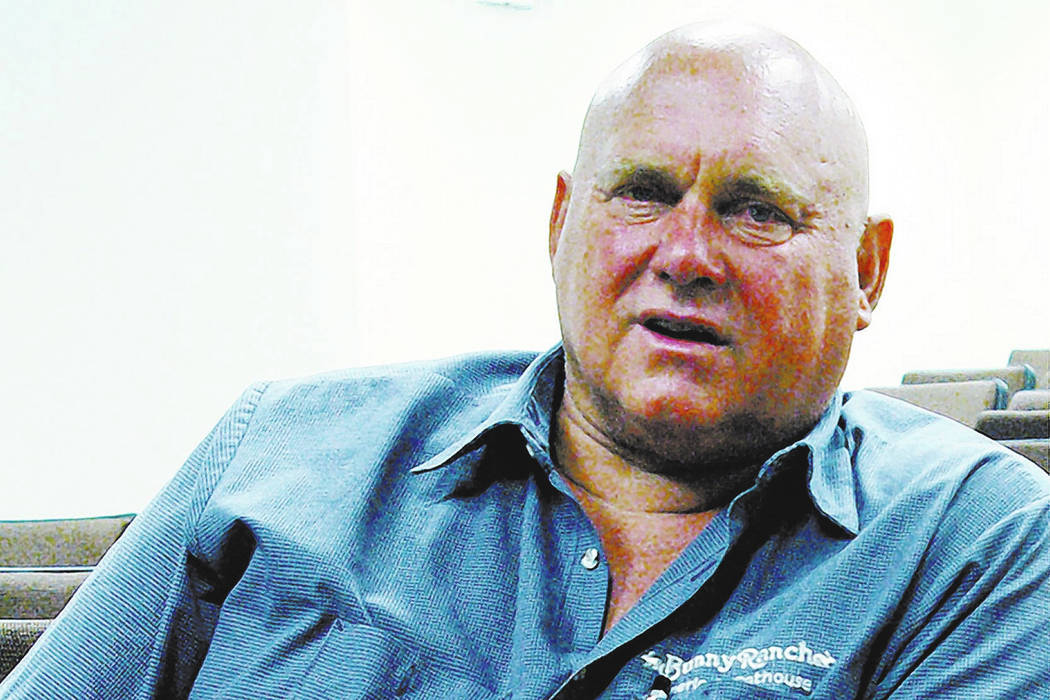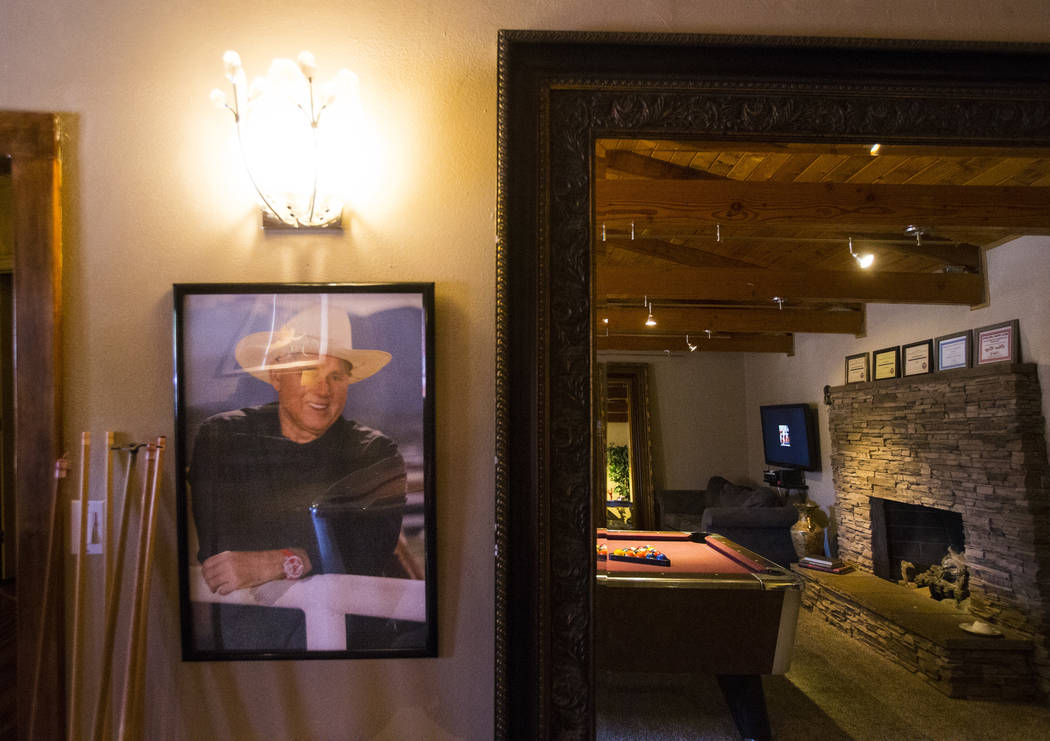 Brothel boss Dennis Hof isn't taking the closure of his Love Ranch brothel lying down: He's suing the county.
Again.
This lawsuit, filed in U.S. District Court on Friday, is the fourth Hof has filed against Nye County or its officials in less than a year. Hof, the GOP nominee for Assembly in District 36, did not respond to requests for comment Wednesday.
His campaign adviser, Chuck Muth, declined comment.
The Nye County Liquor and Licensing Board voted 3-2 on Aug. 7 to revoke Hof's brothel license after he failed to file a renewal application and pay county fees on time. The 96-page lawsuit alleges the county violated Hof's constitutional and civil rights, causing harm to his reputation, "embarrassment, humiliation, stress and mental anguish."
Hof's lawsuit names Commissioners Dan Schinhofen and Butch Borasky — who voted not to renew the license — and alleges the two lawmakers should have recused themselves from voting because they're defendants in other Hof lawsuits.
"Defendants' Schinhofen and Borasky did not disclose their conflict-of-interest prior to either voting or abstaining from the vote, violated the Plaintiff's due process rights under the Fourteenth Amendment," the lawsuit said.
It also said Hof was deprived of his First Amendment and property rights because he was not granted a hearing.
"We think that the Nye County government seems to have a problem understanding what due process means," Hof attorney Marc Randazza said. "And if it's going to take another federal lawsuit to help instruct them on that, that is what we will have to do."
Commissioner Lorinda Wichman, who chairs the liquor and licensing board, said Wednesday the lawsuit is "more publicity" for Hof's Assembly campaign. While she's not named in the lawsuit, she could be added — the suit names a "Jane Doe" and "John Roe" defendent, in addition to Nye County, Schinhofen and Borasky.
Wichman said Hof has been tardy with applying for renewal licenses and paying fees in the past, but the county let him slide.
Not anymore.
"He has been late for years, and he doesn't know why he is in trouble," Wichman said. "We have offered him every possible opportunity to come into compliance."
Sources have speculated that Hof sues county commissioners to force them to recuse from votes related to his brothel. But the only member of the board to abstain from the Aug. 7 vote was Sheriff Sharon Wehrly. She declined comment on Wednesday.
"It's under investigation and an active lawsuit," the sheriff said, "so I can't discuss it with you."
Nye County spokesman Arnold Knightly said the county's had "ongoing issues and concerns" with Hof's Love Ranch brothel, leading to the revocation decision. "We will vigorously defend the board's decision," he said.
In the legal papers, Hof said Love Ranch's closure hurt his prostitutes because they were forced to find new work, homes, family and friends.
"The success of the Love Ranch relies almost exclusively on the personalities of the sex workers," the lawsuit said. "If the brothel closes for even a short period of time, the workers will have no choice but to leave their homes and find other work. It could take years to rebuild the staff if the brothel reopens too far in the future."
Hof is seeking an injunction, monetary damages and attorney's fees. The case is expected to be heard next week.
Contact Ramona Giwargis at rgiwargis@reviewjournal.com or 702-380-4538. Follow @RamonaGiwargis on Twitter.
Pahrump Valley Times reporter Robin Hebrock contributed to this report.