Nevada Democratic leaders continue to denounce soon-to-arrive Trump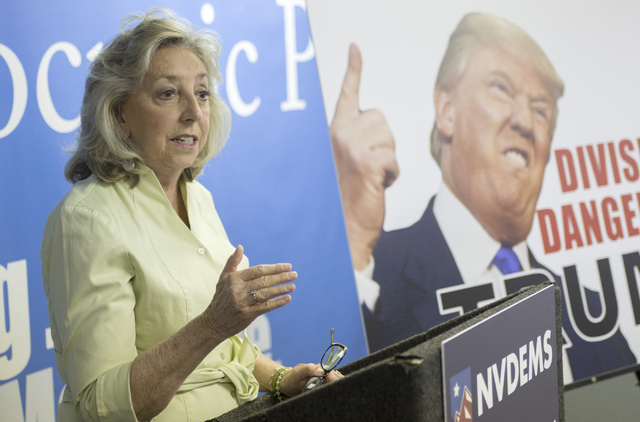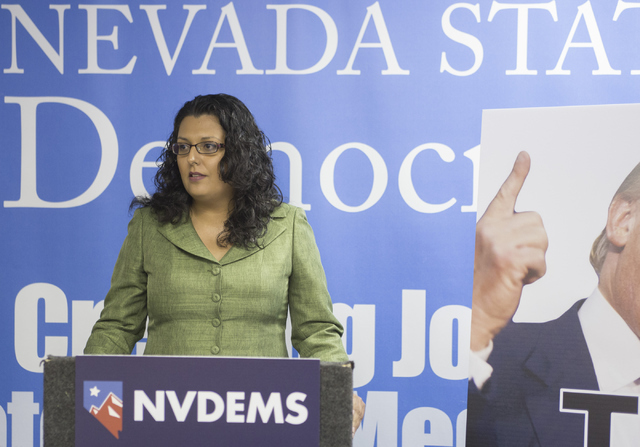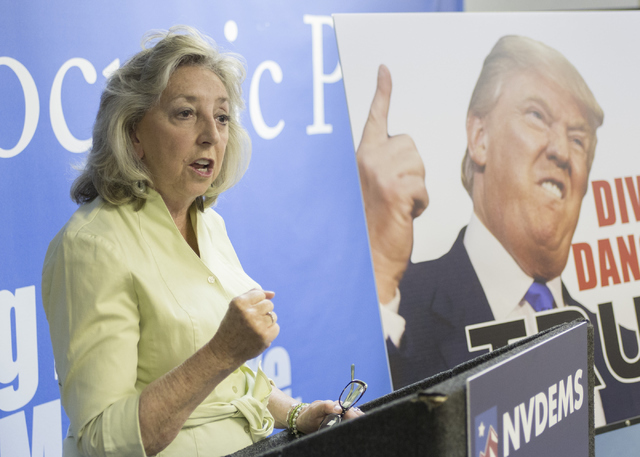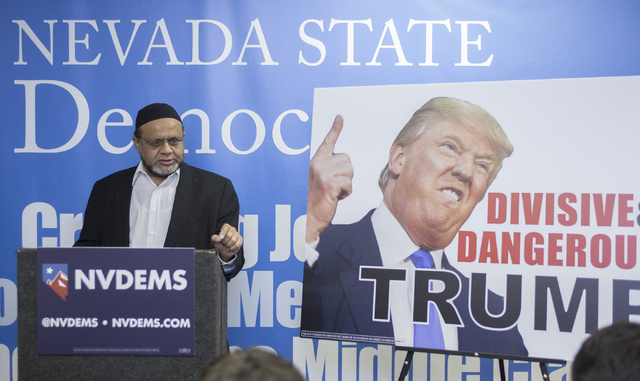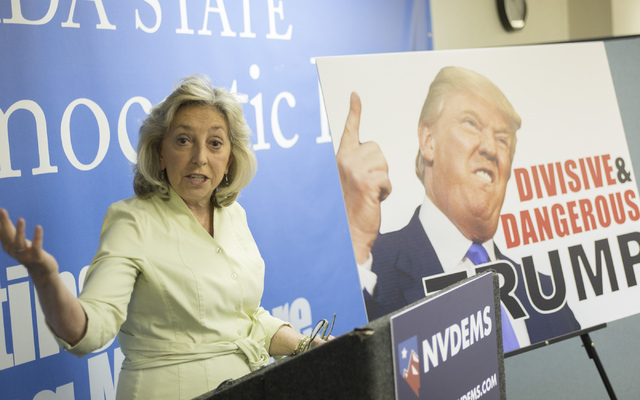 Nevada Democratic leaders continued to denounce Donald Trump on Friday, a day before the presumptive presidential nominee's schedule rally in Las Vegas.
Standing next to a not-so-flattering picture of Trump during a press conference at the Nevada Democratic Party's headquarters in Las Vegas, Rep. Dina Titus ripped Trump for spreading a message that "denigrates immigrants, minorities, women, and the disabled."
"This," Titus said pointing to the angry-faced Trump picture, "is not the face of America."
Trump recently renewed his push to ban Muslim immigrants following a shooting at a gay nightclub in Orlando, Florida, that left 49 dead and 53 injured. Those remarks come less than two weeks after Trump tried to have federal Judge Gonzalo Curiel removed from a lawsuit against Trump University because of what Trump called the judge's "Mexican heritage."
"It's a message that ferments hostility and threatens to roll back the progress we have made over the last 50 years," Titus said.
Assemblywoman Olivia Diaz, D-North Las Vegas, joined Titus in criticizing Trump's stance toward immigrants and their families.
"Donald Trump's open animosity towards Mexican-Americans disqualifies him point blank to be our president," said Diaz, who was born in Nevada to parents who emigrated from Durango, Mexico.
Diaz blasted the Nevada Republican who have endorsed Trump, saying that doing so is "endorsing blatant racism."
Titus thinks Trump will be his cause his own downfall by further alienating groups like Muslims and Hispanics as the election cycle draws on. A recent ABC News/Washington Post poll shows Trump as being overwhelmingly disliked by minorities.
Trump has routinely said he is not racist, and recently told The Washington Post that he is "the least racist person you have ever encountered."
A representative from the Trump campaign didn't return a call seeking comment by press time.
Contact reporter Colton Lochhead at clochhead@reviewjournal.com or 702-383-4638. Follow @ColtonLochhead on Twitter.