Nevada establishes ties with NASA for drone business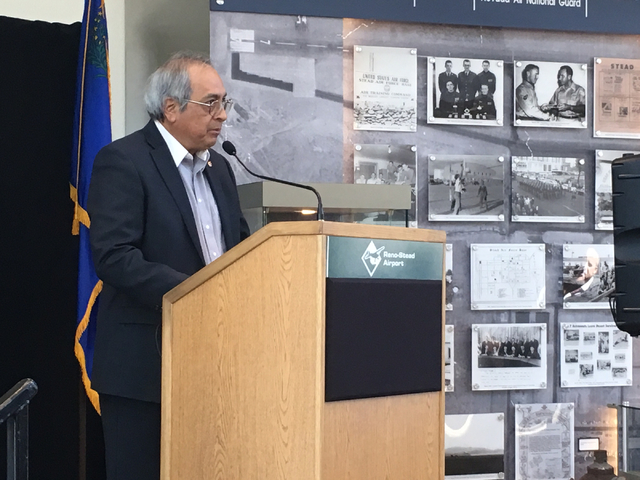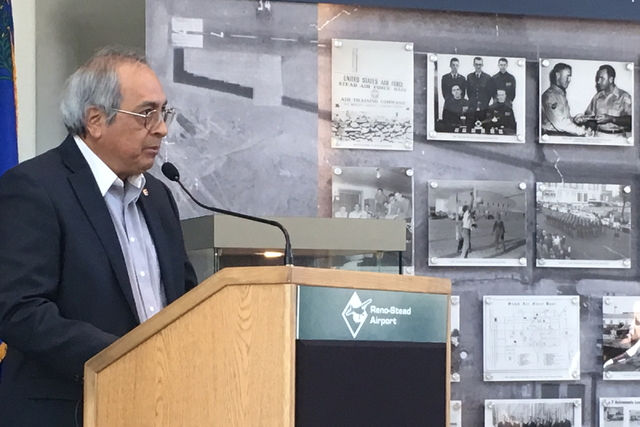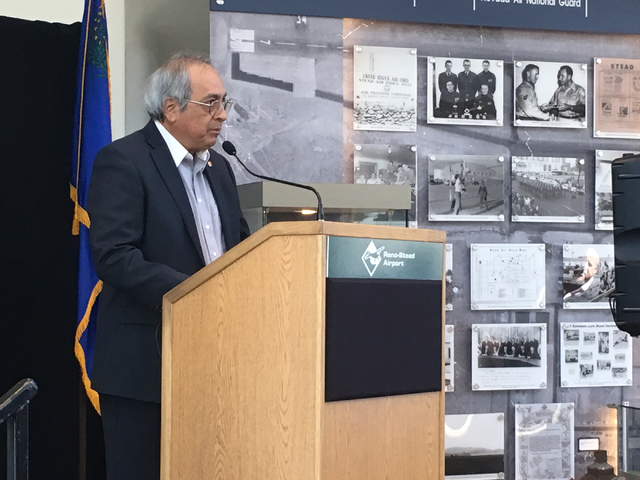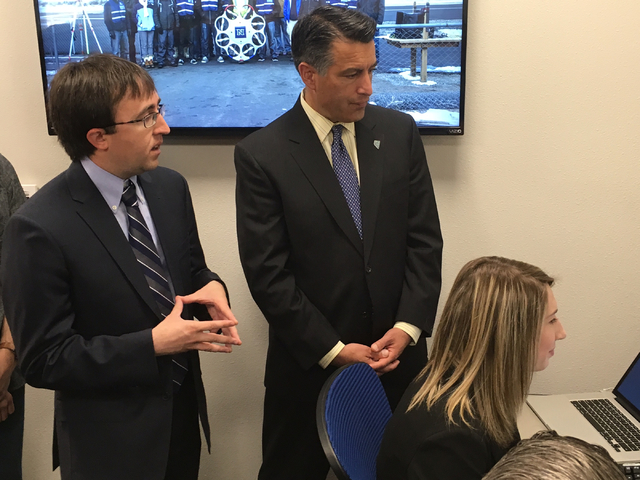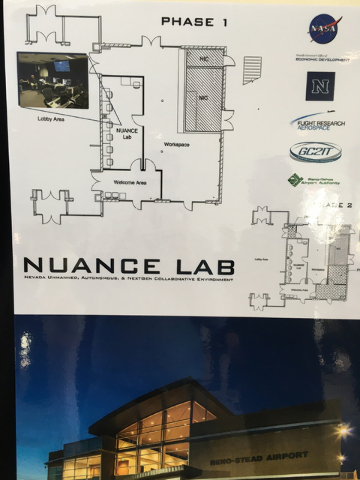 STEAD — Nevada and NASA announced Wednesday they are now partners in the drone business.
Gov. Brian Sandoval and Frank Aguilera, deputy director of the Aerospace Systems Program at the NASA Ames Research Center in California, along with other officials, unveiled the new $400,000 NUANCE lab at Reno-Stead Airport north of Reno.
The Nevada Unmanned, Autonomous, and NextGen Collaborative Environment Lab will enable NASA researchers and students with the University of Nevada, Reno, to create drone simulations. The new project is expected to get under way by the end of the month.
Sandoval said Nevada's crucial role in the development of unmanned aerial systems started in 2013 when the Federal Aviation Administration designated the state as one of six locations for commercial drone research.
Since then, companies from around the world have come to Nevada to take advantage of the testing opportunities, he said. Most recently, a Reno company, Flirtey, made a historic first delivery via drone in an urban setting in Hawthorne last month.
The NASA project is the result of two years of work, Sandoval said.
"It's a great day for our state, unmanned systems and the aviation industries," he said. "This is an epic moment. It is a giant leap for our state."
Aguilera said the first A in NASA stands for aeronautics, but the research will have applications for the space program as well.
"For us it is very important that we take this technology forward to not only the drone world but also the space program," he said.
The goal for NASA is to develop an air traffic control management for drones weighing 55 pounds or less, said Tom Wilczek, an aerospace and defense specialist for the Governor's Office of Economic Development.
"They are taking the technical lead in developing this system to run drones in the national airspace," he said.
NASA wants to see how drones interact with other drones and manned aircraft, but the researchers don't want to crash drones in a real world environment because of the expense, Wilczek said.
So the new Live Virtual Constructive Center at the airport will allow NASA to fly drones at the Stead airport. Data will be collected on site and sent to NASA Ames. The data will then be used to test interactions in a simulated environment, such as having numerous drones flying toward the same location at the same time.
"This serves as the node between NASA wanting to inject into a simulated environment and we supply the live UAV, or multiple live UAVs," Wilczek said. "And they synthesize all the different threats."
The contract is between the state and NASA, but multiple other partners are involved, including the Reno-Tahoe Airport Authority, which runs the Stead airport, and the University of Nevada, Reno.
Contact Sean Whaley at swhaley@reviewjournal.com or 775-461-3820. Find him on Twitter: @seanw801