Nevada governor declares state of emergency for Tamarack Fire
Updated July 23, 2021 - 6:44 pm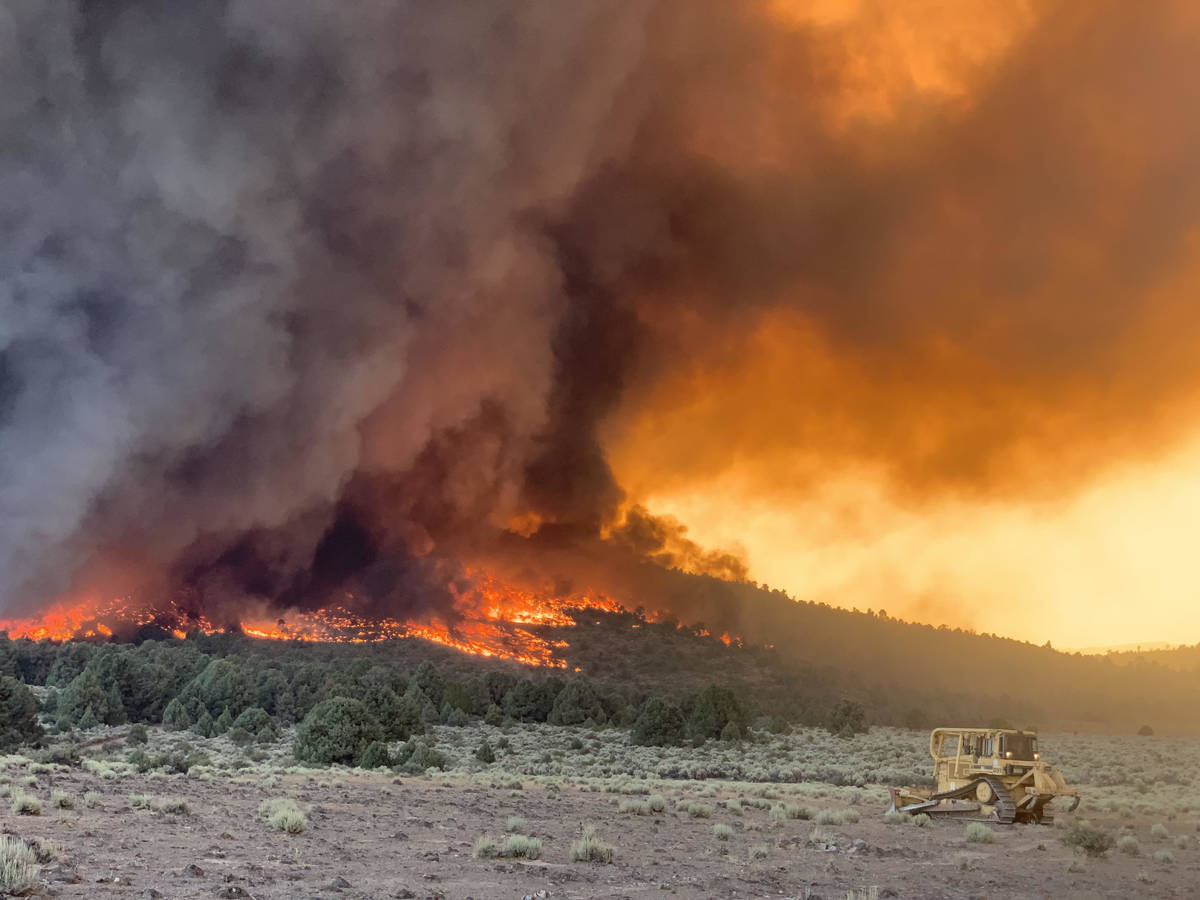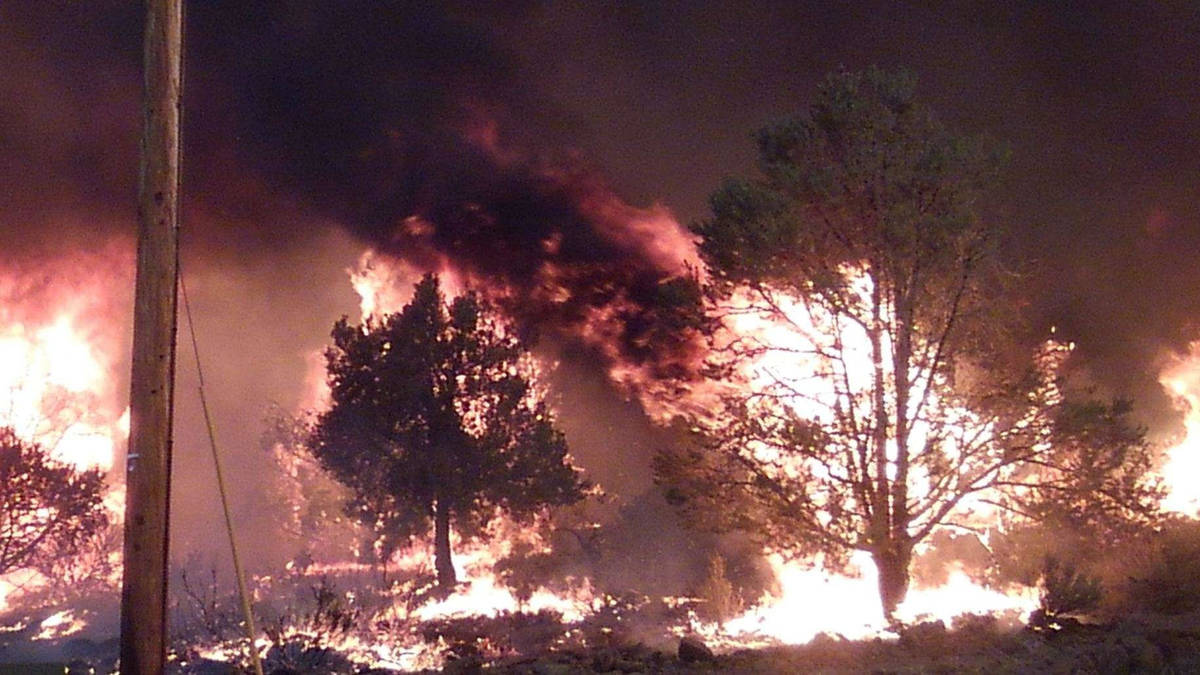 CARSON CITY — The advancing Tamarack Fire south of Lake Tahoe prompted Douglas County officials and Gov. Steve Sisolak on Friday to declare a state of emergency in the county.
Sisolak aims to help speed delivery of resources to fight the fire, which crossed into Nevada from California on Wednesday, and assist residents who face evacuation.
Late Friday, fire officials expressed cautious optimism that containment efforts were succeeding, aided in part by the weather.
Some 3,500 county residents are under evacuation orders and 2,700 homes are threatened.
A 14-mile stretch of U.S. 395, the main north-south highway through the county, is closed to the state line in Topaz Lake.
Sections of State Route 89 are also closed.
The fire, reported Friday at more than 58,000 acres and just 4 percent containment, now also threatens neighboring Lyon County.
It was started by a lightning strike near Markleeville, California, on July 4 and was deemed a lesser threat until July 16, when high winds accelerated its spread.
Embers from the main fire carried by the wind ignited a spot fire east of Highway 395 in Douglas County on Thursday that by afternoon had spread to more than 2,500 acres.
Winds on Friday continued to push the fire east.
In a video briefing Friday morning, Pat Seekins, operations section chief for the forest service incident management team in charge of the fire response, said firefighters would focus Friday on the "very significant" spot fire.
Seekins said they were shifting significant resources to the fire's eastern flank along the state line. More than 1,300 firefighters were battling the overall fire, and more resources were on their way.
Seekins said the spot fire "grew very large" very quickly. It already has burned an estimated 10 square miles.
"We had a really active day yesterday. It was pretty severe," he said. "It's a very significant spot fire, and it's going to take a lot of work. That will be a very high priority for us today."
In an evening briefing, officials said decreased winds Friday slowed the fire's progress.
They expected similar conditions Saturday.
"We've had a little bit of a break today. We had a little bit lighter winds and that really helped us in terms of making progress out there," said Glen Lewis, a fire behavior analyst with the incident management team.
Incident commander Dan Dallas offered "cautionary good news."
"Our plan for the suppression of this fire is working slowly, but it's working," Dallas said. "In the days to come you can expect more containment on the fire. You can expect a probably noticeable reduction in the fire behavior."
The Tamarack Fire has now burned more than 91 square miles of timber and head-high chaparral of mostly national forest land, fire officials said Friday. The fire has destroyed at least 10 buildings.
The Douglas County Board of Commissioners set up evacuation sites at a senior center and the Topaz Estates community center. Neighboring Lyon County opened one at Smith Valley High School.
Crews also continue to provide structure protection farther west in California near Markleeville, Woodfords and Crystal Springs south of California Highway 88, but the worst danger has passed there, Seekins said.
Mandatory evacuation orders were issued Friday in Butte County, California, as the Dixie Fire continued to grow explosively eastward, becoming the state's largest wildfire so far this year.
On Thursday, officials in Plumas County in the Sierra Nevada west of the Nevada line also ordered evacuations.
The fire had burned more than 223 square miles as of Friday morning, fire officials said. It destroyed at least eight buildings and threatened at least 1,500 more.
Gov. Gavin Newsom's office announced Thursday evening that the California Department of Forestry and Fire Protection acquired 12 additional firefighting aircraft, and nine were immediately dispatched to fires.
Cal Fire now has more than 60 airplanes and helicopters.
Contact Capital Bureau reporter Bill Dentzer at bdentzer@reviewjournal.com. Follow @DentzerNews on Twitter. The Associated Press contributed to this report.