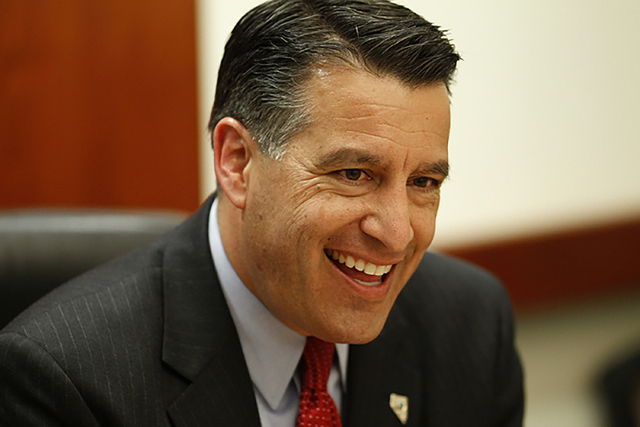 CARSON CITY — Nevada officials on Tuesday approved a $120,000 settlement with the Environmental Protection Agency over violations relating to polluted stormwater runoff from state Transportation Department-run facilities.
The consent decree, approved by the Board of Examiners, which includes Gov. Brian Sandoval, acknowledges past alleged stormwater management violations and formalizes a plan to prevent future occurrences.
Half the fine will go toward the Nevada Division of Environmental Protection.
Sandoval said Nevada could have been fined millions of dollars for the violations, which involved transportation department facilities in Reno and at Spooner Summit near Lake Tahoe. In Reno, rainwater at the agency facility would run into a drain directly into the Truckee River, but no longer.
"They could have really brought the hammer down on Nevada in a big way," he said.
"Effective and efficient storm-water management and clean water is a top priority for the state, and Nevada has chosen to invest in a strong program to preserve one of our greatest natural resources," Sandoval said. "Clean water is important to us all and we must take measures to protect Nevada's water for today and future generations."
Transportation Department Director Rudy Malfabon said his agency added 59 positions, 42 of them new, to address storm-water runoff at facilities and on roads statewide. The budget was also funded with $13 million; the additional resources were approved by the 2015 Legislature.
Sandoval said Nevadans need to have confidence that the water coming out of their taps is safe.
"Not only have we minimized, to a fraction, of what the exposure could have been to the state," he said. "But we have developed a process and an infrastructure to ensure the quality of water for many decades to come."
Contact Sean Whaley at swhaley@reviewjournal.com or 775-461-3820. Find him on Twitter: @seanw801