Nevada Press Association director Barry Smith retires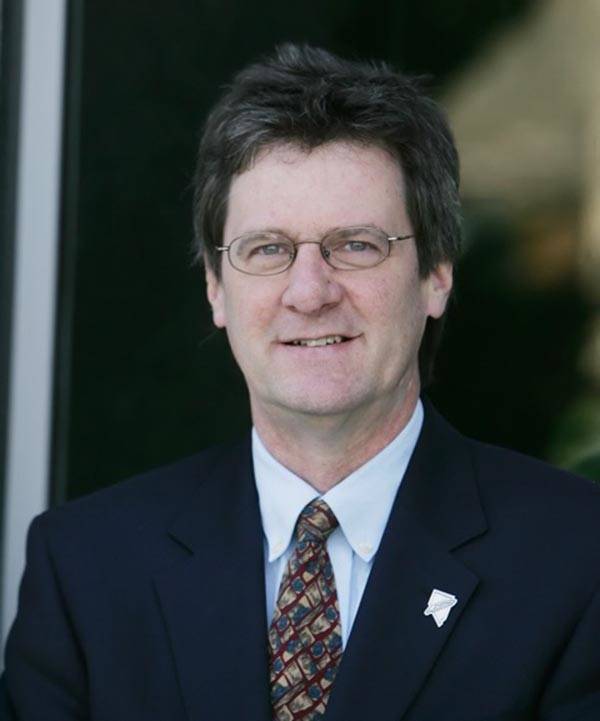 For Barry Smith, a lifetime in journalism was an easy choice.
"I like to write, and they would pay you to do that," Smith, 62, said. "Not many other professions were one where you can get a paycheck for finding out the most interesting thing going on was, and write it up."
Smith, the longtime newsman and press advocate, retired from the press association this month after more than a decade as the Nevada Press Association's executive director.
In his 12 years with the association, Smith developed a reputation as a fierce and dedicated defender of press freedoms and a champion for access to public records and open government, writing columns and blogs and often times lobbying the Nevada Legislature when those freedoms were threatened.
To Smith, fighting on behalf of newspapers was "a real privilege."
"It's the fundamental basis for why we do what we do in journalism. It's to try and hold government accountable," Smith said. "Newspapers are the surrogate for the public that actually have the ability and resources to go in there and fight for it."
"Barry leaves big shoes to fill," said Glenn Cook, Review-Journal executive editor and president of the Nevada Press Association Board of Directors. "He was a dedicated and — when necessary — ferocious advocate for the news industry and the public's right to know what governments are doing. We'll miss his expertise and his decency."
Cook said the board hopes to name a new executive director within a month.
An Illinois native, Smith made his way to Nevada in 1996 by way of Colorado to become editor of the Nevada Appeal, where he worked for a decade before becoming the press association's executive director in 2006.
"I thought it was an opportunity to stay in Carson City, stay involved in journalism and the newspaper industry, but do it in a little different and fun way," Smith said.
One of the first things Smith did after taking the reins of the press association was visit every newspaper in Nevada.
That included large dailies like the Review-Journal, Las Vegas Sun and Reno Gazette-Journal, but it also meant visiting newspapers like the High Desert Advocate in West Wendover, population 4,400, that was run by a husband and wife from their garage.
"Certainly, one of the fun things about director of the press association is being able to visit all the little offices and newspapers knowing that there is someone doing journalism in every little town in Nevada, one way or another," Smith said.
He was reminded of that work every year when he would review some 1,500 stories, photographs and advertisements submitted for the NPA's Better Newspaper Contest that honors the best in Nevada journalism.
"I'm always reminded just how much work, how much excellence remains in journalism in Nevada, despite the cuts to staff that have gone on over the last eight or 10 years," Smith said. "It's always a real source of pride."
Smith is stepping away from his role as executive director. But he's not planning on stepping away from what got him started in the industry some four decades ago.
"I'd like to go back to being a reporter, but I don't think that's going to work," Smith said. "What I enjoyed most about journalism was what I got started out doing, which was writing and reporting. Whether that leads to a book, or articles or just me writing for enjoyment, it doesn't really matter.
"I'll enjoy doing it."
Contact Capital Bureau Chief Colton Lochhead at clochhead@reviewjournal.com or 775-461-3820. Follow @ColtonLochhead on Twitter.