Nevada prisons launch program to combat opiate addiction
March 14, 2017 - 11:02 am
Updated March 14, 2017 - 12:18 pm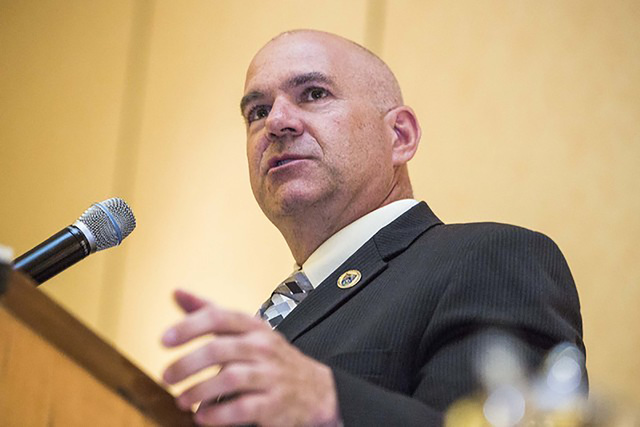 A pilot program to combat opiate addiction is scheduled to begin in April in two Nevada prisons, the state Department of Corrections announced Tuesday.
The Department of Corrections and the Division of Parole and Probation will launch the program using the drug Vivitrol.
Participants include 100 qualified inmates who volunteered for the program and are scheduled for release in the coming months. Inmates will receive an injection a few days prior to their release.
"This program has been used in other states with incredible results," Department of Corrections Director James Dzurenda said in a statement. "We reviewed the data and this is program is working very well for those inmates wanting to beat addiction. These are the types of evidence based programs we are interested in bringing to Nevada."
The Vivitrol program will launch at Warm Springs Correctional Center in Carson City and Southern Desert Correctional Center in Las Vegas, where substance abuse programs are already active. It is expected to last about 18 months, and relapse and revocation data will be tracked.
Vivitrol blocks opioid receptors in the brain and inhibits dopamine production, rendering no physical effect from drug use. Inmates will receive the initial injection for free and will be set up with community providers who will continue the treatment. Each injection should last about one month.
Contact Lawren Linehan at llinehan@reviewjournal.com or at 702-383-0381. Follow @lawrenlinehan on Twitter.