Nevada prisons to start widespread coronavirus testing
Updated May 25, 2020 - 10:35 pm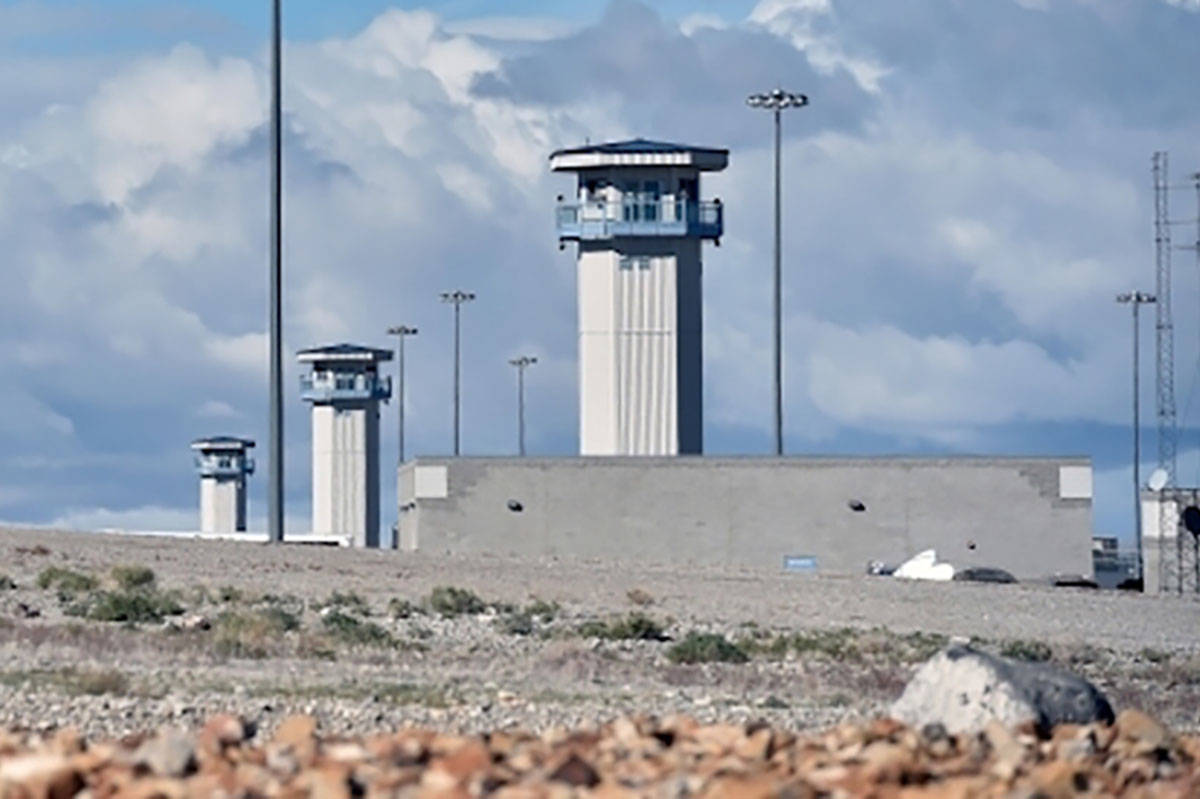 The Nevada Department of Corrections announced Monday that three more inmates have tested positive for COVID-19 and that prisons would begin widespread testing this week.
Tests were performed Monday at High Desert State Prison's intake unit, and three inmates tested positive, according to a release sent Monday night. Testing will be expanded Tuesday to include all staff and inmates at High Desert, about 40 miles northwest of Las Vegas.
On Wednesday, 5,000 tests will be distributed to medical staff, and widespread testing will begin throughout the state's prisons.
The testing system was developed with the state Department of Health and Human Services and the Nevada State Public Health Laboratory. The laboratory will provide the testing and can handle about 500 people a day, the release said.
Last week, the Corrections Department reported its first case of a prisoner testing positive. The four inmates who have tested positive had transferred from the Clark County Detention Center, the department said.
"Standard intake operations require all offenders be isolated for a minimum of 20 days, which allows NDOC medical staff to monitor for symptoms during the generally accepted 14-day incubation period of COVID-19," the department said.
In the release, department Director Charles Daniels said, "Our medical staff has worked tirelessly to test staff and offenders at High Desert State Prison. Our goal is to mitigate and prevent the spread of COVID-19 through rigorous testing and the implementation of deliberate and pro-active protocols."
On May 14, the Review-Journal reported that 0.45 percent of Nevada prisoners had been tested, according to data from The Marshall Project and The Associated Press.
As of Wednesday, 18 corrections employees had tested positive for the virus. Four of them work at High Desert.
The first case of an employee testing positive was reported on March 26, and the employee worked at High Desert.
Review-Journal staff writer Katelyn Newberg contributed to this report.