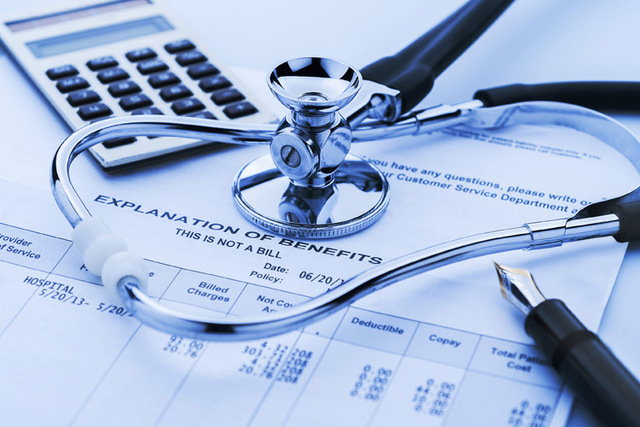 RENO — Nevada state employees must pay a significantly larger share of their health insurance premiums than their counterparts in other states, a report released Tuesday said.
Nevada is one of 11 states where employees covered at least one-fourth of the cost of their premium last year — 26 percent by a Nevada worker and 74 percent by the state.
The average among all states is 16 percent for an employee, according to the report by The Pew Charitable Trusts and the John D. and Catherine T. MacArthur Foundation.
Hawaii requires state employees to cover 42 percent of premium costs. Workers in North Carolina must pay 38 percent and Louisiana 33 percent, the study said.
At the other end of the spectrum, North Dakota covers all premiums for individual employees. Alaska and Iowa pay 97 percent, and nine other states cover at least 90 percent — Delaware, Idaho, Minnesota, Montana, New Hampshire, New Jersey, Oregon, Utah and Wyoming.
Maria Schiff, director of the trust's State Health Care Spending Project, said she found the wide disparity in state contributions to be the most surprising element in the research.
"There's a 3-to-1 difference between the highest and lowest per-employee premiums," Schiff said.
Overall expenditures on Nevada's state health plan have fallen about 10 percent from $250 million in 2011 to $225 million in 2013, the report said. During the same period, state health plan spending nationally increased 2 percent to a total of $30.7 billion in 2013.
Average total monthly health insurance premiums for Nevada state employees and their dependents last year totaled $939 — slightly less than the average in all states of $963, the report said.
Nevada scored 91 percent in the category of average actuarial value, right at the national average of 92 percent.