Nevadans using special enrollment period for health insurance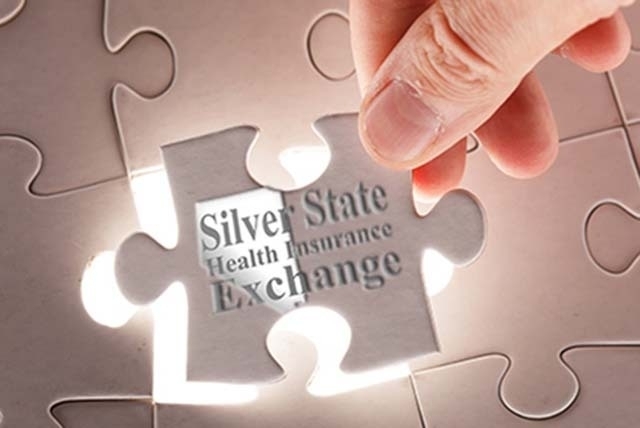 Open enrollment in Nevada Health Link insurance exchange may have ended March 31, but that hasn't stopped new sign-ups.
The board of the Silver State Health Insurance Exchange, which runs the Nevada Health Link website, met Thursday and received fresh statistics on new members who have signed up so far in a 60-day special enrollment session that began April 1.
Consumers started 7,000 new applications for insurance from April 1 through April 5, bringing the total number of applications started since Oct. 1 to 450,000, exchange Benefits Manager Cari Eaton told the board. Eligibility determinations, which find whether a consumer qualifies for a federal subsidy to offset premiums, increased by about 4,000, to 386,956, as of April 5.
And the number of people who enrolled in and paid for a qualified health plan through the exchange hit 28,208 on April 5, up from 25,899 people on March 31. Another 4,332 consumers have scheduled payments.
The exchange and its website contractor Xerox have until May 31 to reach out to about 89,000 people who made it through the eligibility process but never picked a plan, as well as others who said they couldn't enroll because of technical problems with the website.
The exchange board also heard progress reports from vendors working on fixing those technical troubles.
Representatives of Deloitte Consulting, retained by the board in March to recommend patches, said they have wrapped up their "discovery" phase, which included 102 interviews and 188 document requests with staff of the exchange and Xerox.
Deloitte staff are looking at how to upgrade everything from Nevada Health Link's basic design and functionality to its security. Next, it will analyze its findings.
Deloitte officials said they expect to present their completed report to the board on April 25.
Xerox officials said they have been studying transferring premium-billing responsibilities to insurers. That would mean consumers would get invoices directly from carriers, rather than from the exchange.
Nevada was the only state in the nation to have its exchange bill consumers, and industry experts say the practice has caused billing errors and delays.
Daniel Green, Xerox's director of health exchange implementation, said the company should have a "milestones" report detailing the billing transition sometime in the next two weeks.
The exchange board also said it will meet this month to discuss the per-member, per-month fee it will charge insurers to help it cover its expenses in 2015.
Contact reporter Jennifer Robison at jrobison@reviewjournal.com or 702-380-4512. Follow @J_Robison1 on Twitter.