New ICE detention facility may be coming to Southern Nevada
August 12, 2018 - 7:56 pm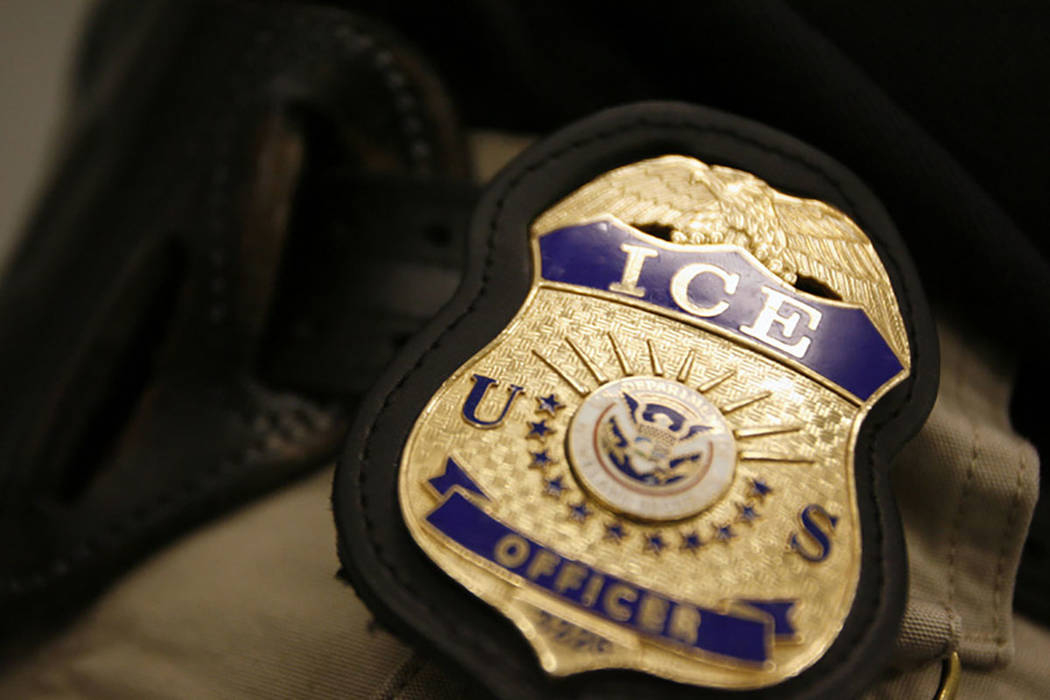 SALT LAKE CITY — U.S. Immigration and Customs Enforcement has received three proposals for a new detention facility for its operations in Salt Lake City, but none of the proposals would be built in Utah.
The federal agency began its search last year for a new detention facility somewhere in the Salt Lake City area or at least within 180 miles from its local field office and immigration court, The Salt Lake Tribune reported last week.
The proposals were shared online by the Chicago-based National Immigrant Justice Center, which made a Freedom of Information Act request to ICE.
The proposed locations include Pahrump in Nye County (Nevada), located 481 miles away; Evanston, Wyoming, located 83 miles away; and Aurora, Colorado, located 522 miles away.
The three proposals come from three different prison companies.
Chris Keen, an Orem immigration attorney, already knows how difficult it can be for lawyers to work with clients who are moved out of the state.
ICE began moving detainees out of the state to places like Nevada and Colorado after Utah County ended its contract to hold ICE detainees in its jail, Keen said.
Before that happened, he said it was easier for him to see his clients, pass papers to them, get their signatures and prepare them for hearings. Their families also had the ability to go see them.
But now, Keen is forced to travel out of state. Some clients need to find a new out-of-state lawyer.
"You can always request a telephonic hearing in immigration court, but that just is not as good as being there, especially in a tricky case," Keen said.
He fears that having a new detention center outside of Utah will push many detainees to "simply accept a deportation."
ICE spokesman Carl Rusnok declined to discuss contracts that may be in negotiation.