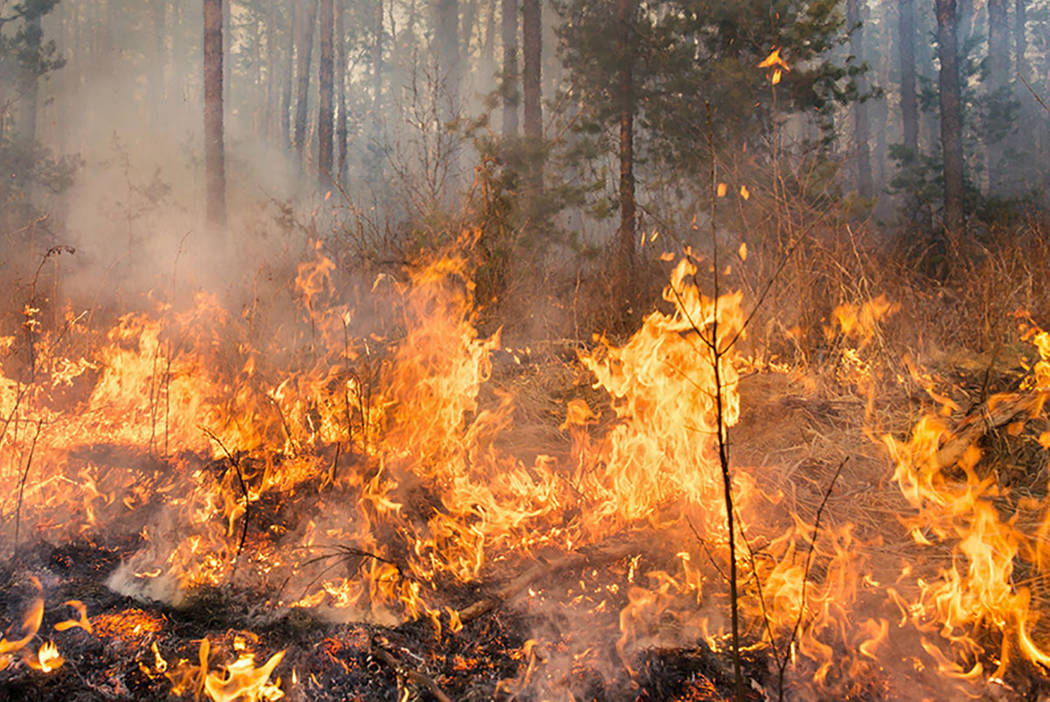 ELKO, Nev. — Hundreds of residents of two rural northeast Nevada communities were being allowed to return to their homes Tuesday to assess damage from a raging wildfire that destroyed several residences in Elko County and shut down a stretch of Interstate 80 for several hours.
No serious injuries have been reported. But authorities estimate at least 14 homes were damaged or destroyed by the fire that broke out northeast of Elko on Monday and has burned more than 11 square miles of brush and rangeland.
Elko County canceled a civil emergency and lifted evacuation orders Tuesday for the town of Osino and the Whiterock area straddling the interstate about 90 miles west of the Utah line.
I-80 traffic was moving unrestricted in both directions, but the situation is fluid, Nevada Department of Transportation spokeswoman Meg Ragonese said.
More than 500 homes were threatened, according to the Federal Emergency Management Agency, which authorized the use of federal funds Tuesday to help fight the fire.
The American Red Cross opened an evacuation shelter at Elko High School, and local ranchers were helping house displaced livestock.
The fire is believed to be started by humans because there was no lightning in the area. The cause remains under investigation, however.
Sen. Dean Heller, R-Nevada, praised the federal agency for its quick action.
"Fires across Northern Nevada have shut down highways, threatened homes and property, and put lives at risk. These are our family members, friends, and our neighbors," Heller said in a statement Tuesday.
Firefighters will continue to face tough conditions Tuesday afternoon as high winds, high temperatures and low humidity are expected in the area.
The National Weather Service has issued a red flag warning for the entire northern half of Nevada from California to Utah until 8 p.m., and extended it until 11 p.m. for the northeast corner of the state where winds are forecast to gust up to 35 mph.