O.J. likely en route near Las Vegas, official says
September 30, 2017 - 7:43 pm
Updated October 1, 2017 - 2:47 am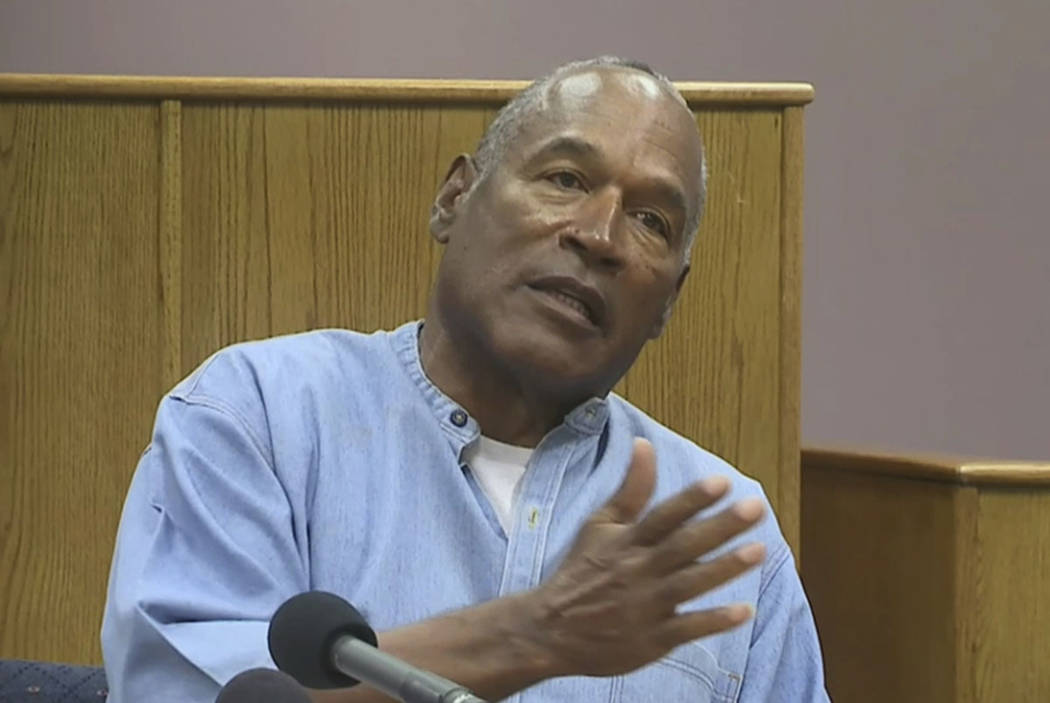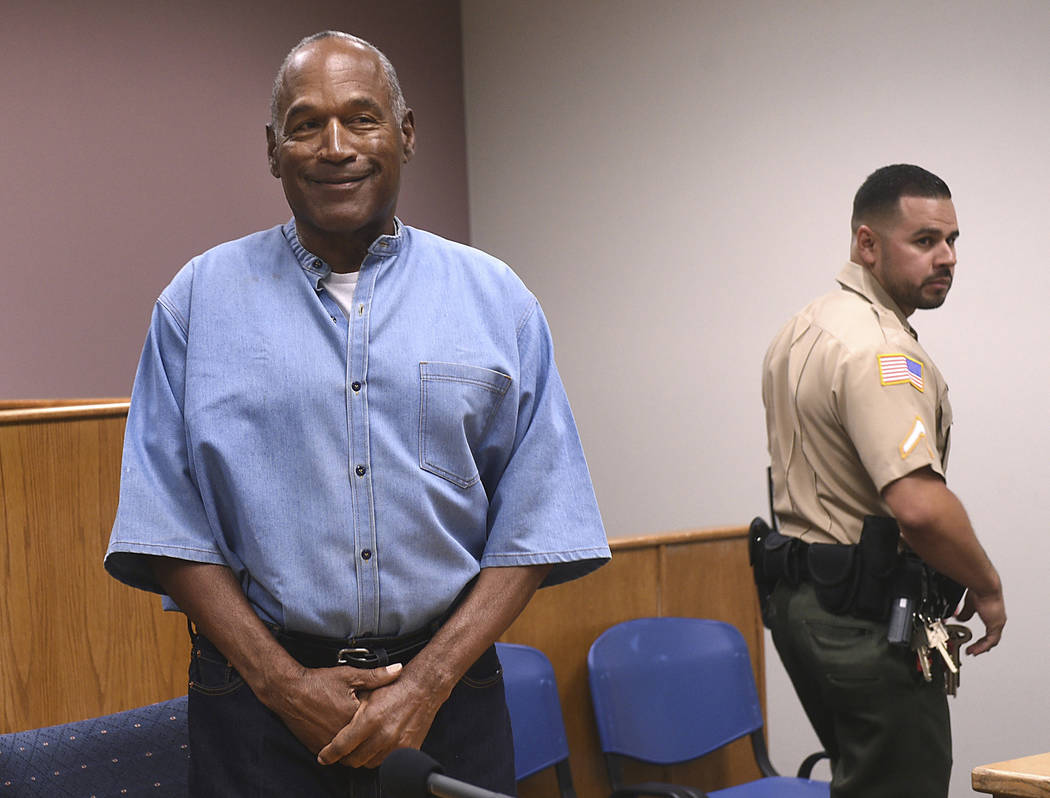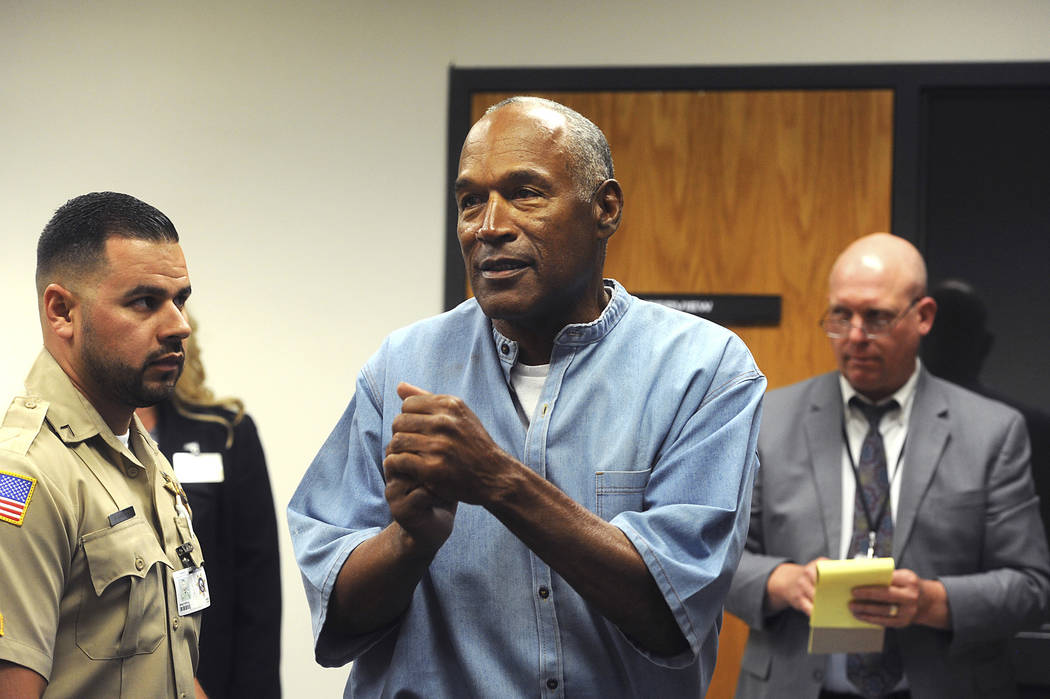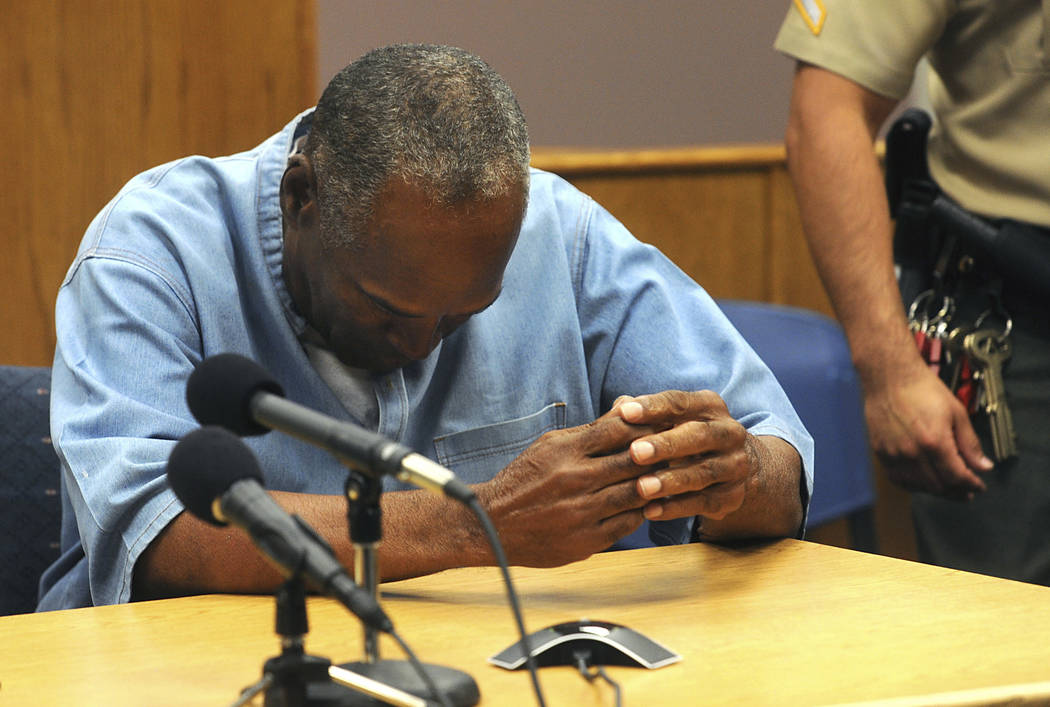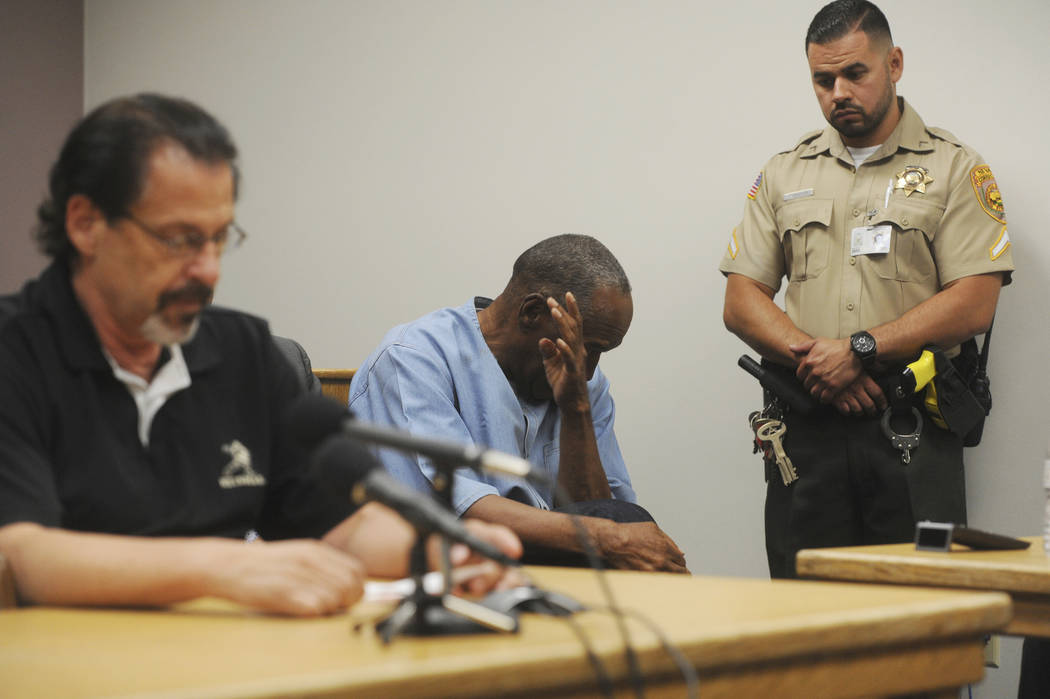 O.J. Simpson was likely in transit Saturday, possibly headed for a prison north of Las Vegas, where he could be released as soon as Monday, a Nevada corrections official said.
State Department of Corrections public inmate records provided no information about Simpson's custody status or location, which prisons spokeswoman Brooke Keast said usually indicates that an inmate is being moved in custody. In this case, she said it was likely.
"He is still in our custody, at least until (Sunday)," Keast said. "The department is progressing toward his release as soon as possible."
Locations are withheld for security reasons, she said, calling prisoner transportation a high-risk venture.
"We certainly don't want to put him at higher risk or our staff," she said.
Simpson's attorney, Malcolm LaVergne, said Simpson was still at Lovelock Correctional Center in Northern Nevada, where he has been serving his sentence since December 2008, as of Friday.
"He will notify me of move," LaVergne wrote Saturday night on Twitter. LaVergne said he was at the SW Steakhouse at Wynn Las Vegas on Saturday night.
"Trust me, Simpson wasn't there," LaVergne tweeted. "People might (have) noticed."
When Simpson arrives at a prison facility, the department's public website will reflect his location, Keast said.
"We'll have some answers pretty soon," she said Saturday night.
Keast said she has not been officially told that Simpson is going to High Desert State Prison, but she was told to be there Monday, the first business day after Simpson becomes eligible for parole Sunday.
She confirmed via text that the department normally releases prisoners paroled to Clark County from that prison and that releases normally aren't handled on weekends.
High Desert State Prison is in Indian Springs, about 45 miles northwest of Las Vegas. It is the main processing center for inmates from Southern Nevada, where Simpson was convicted.
Robbery led to prison
The former football hero, TV and movie actor, advertising pitchman and celebrity criminal defendant, now 70, has served nine years in prison for a 2007 armed robbery involving two sports memorabilia dealers in a room at the Palace Station in Las Vegas.
He maintained he led five men into the confrontation to retrieve personal items and family mementos stolen following his acquittal in 1995 of murder charges in the 1994 slayings of his ex-wife Nicole Brown Simpson and her friend Ronald Goldman. He was found civilly liable for the slayings in 1997 and ordered to pay the victims' families $33.5 million.
Simpson was sentenced in Nevada to up to 33 years but was granted parole in July. Once released, he'll be subject to supervision by the state Division of Parole and Probation through September 2022.
Simpson wants to serve out his parole in Florida, but at least one high-ranking Sunshine State official wants his residency rejected.
Florida Attorney General Pam Bondi said Friday that she is asking the Department of Corrections to notify authorities that the state objects to Simpson's relocation from Nevada.
"Orenthal Simpson stated, 'I could easily stay in Nevada but I don't think you guys want me here,' Bondi wrote. "In light of Mr. Simpson's history in California, Nevada, and Florida (discussed below), the same goes for the People of Florida."
A close Simpson friend, Tom Scotto, has offered to have Simpson live with him in Naples, Florida. Scotto didn't immediately respond Saturday to messages.
Such a move would require an agreement between parole departments in Nevada and Florida. If Simpson is allowed to serve his parole in Florida, under the rules of an interstate compact, the state is entitled to "take all deliberate steps to ensure that Mr. Simpson is subjected to the most stringent and secure conditions of supervision," including the wearing of an electronic monitoring device, Bondi said.
A spokeswoman for the Florida Department of Corrections said Thursday that the state had not received a transfer request regarding Simpson and had not been contacted by its counterparts in Nevada.
Contact Mike Shoro at mshoro@reviewjournal.com or 702-387-5290. Follow @mike_shoro on Twitter.
Review-Journal staff writer Sean Whaley and The Associated Press contributed to this story.