Pa. man pleads guilty to threatening federal agent during Bundy standoff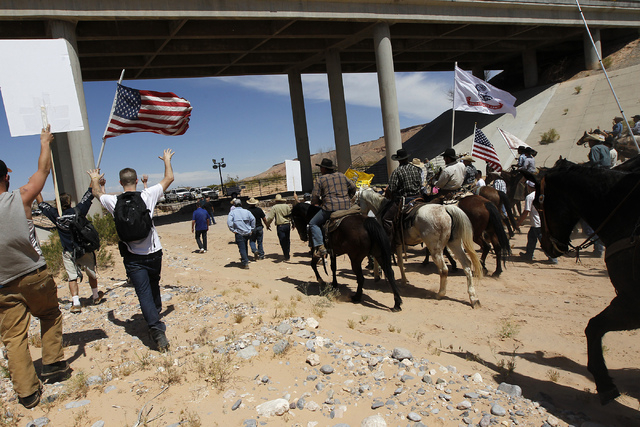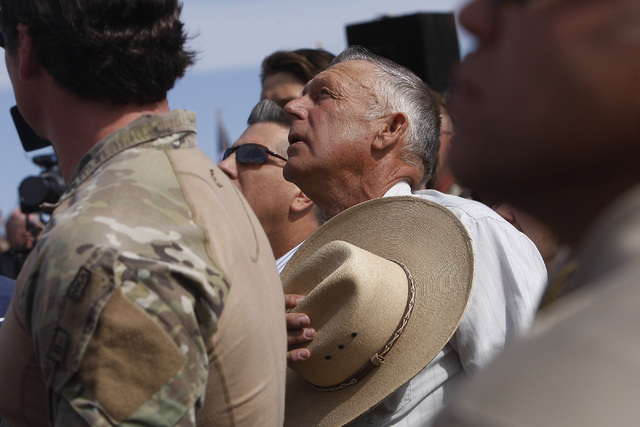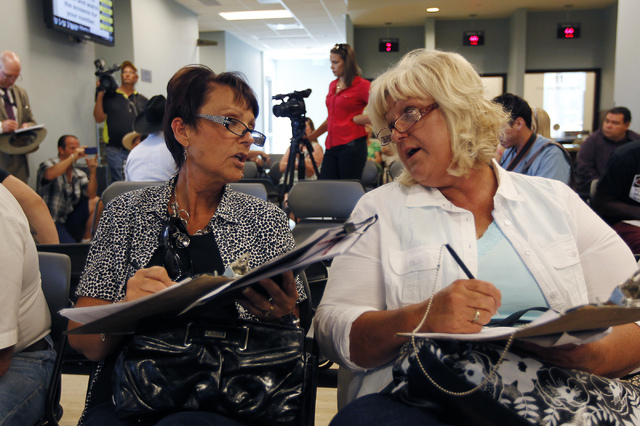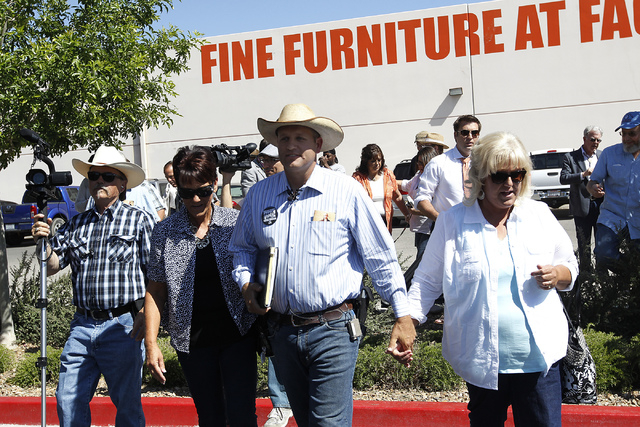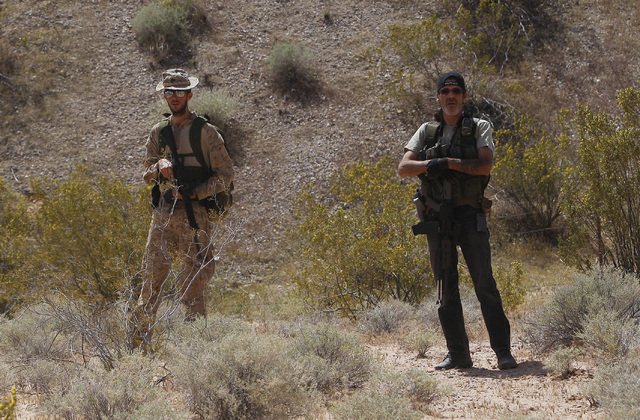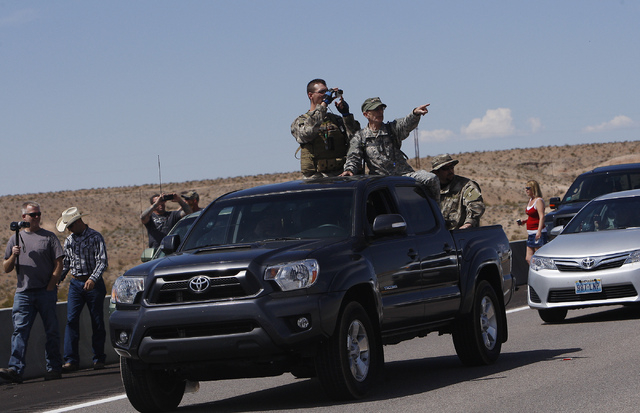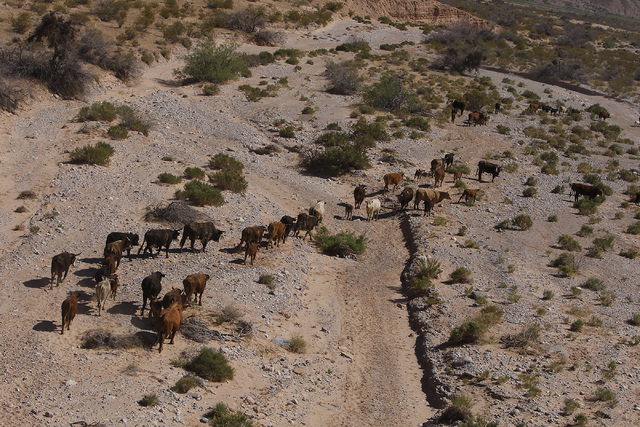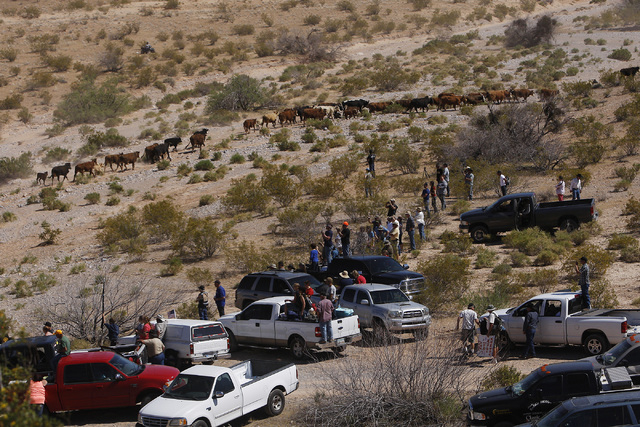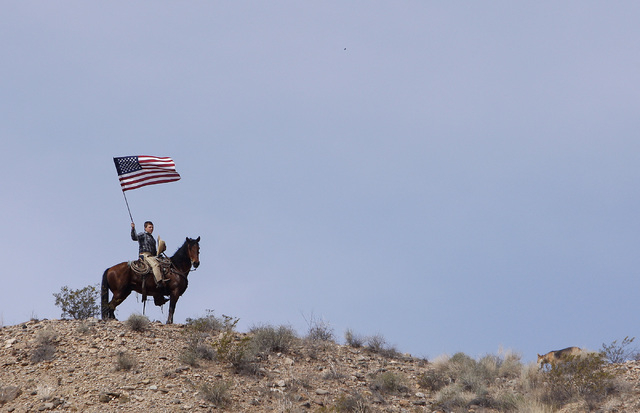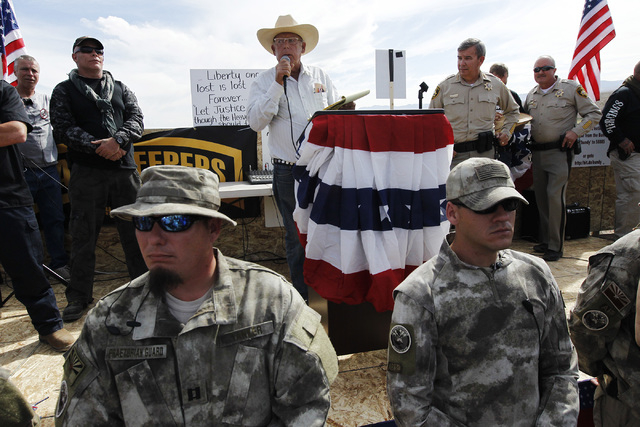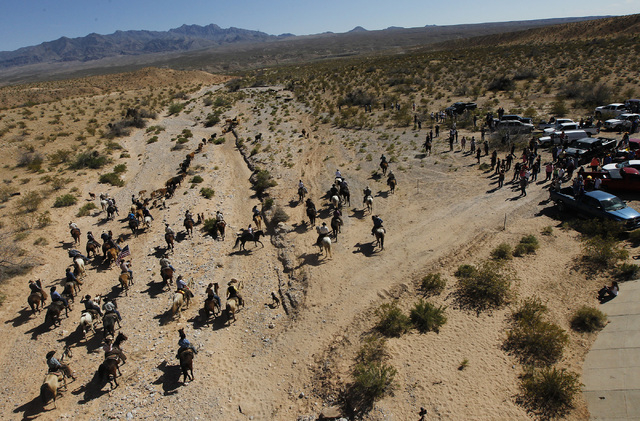 A Pennsylvania man has pleaded guilty in federal court to threatening the life of a top Bureau of Land Management ranger who worked in the April 2014 standoff with Nevada rancher Cliven Bundy and his supporters.
Will Michael, 24, pleaded guilty Monday to one count each of threatening a federal law enforcement officer and interstate communication threats, according to a copy of his plea agreement with federal prosecutors in Philadelphia.
The plea is thought to be part of the first publicly filed criminal case stemming from the armed confrontation between Bundy and the BLM over the agency's efforts to seize the rancher's cattle from public land in Bunkerville, about 80 miles northeast of Las Vegas.
Michael was accused of sending threatening phone messages to Mike Roop, the chief BLM ranger for Oregon and Washington, after he said he saw a video of Roop removing Bundy's sister, Margaret Houston, from blocking BLM vehicles outside Bundy's ranch, court documents show.
At the time, Roop was assigned to provide security for BLM agents enforcing court orders to round up Bundy's cattle from the federally managed land.
The video of Roop was posted on several websites to gather nationwide support for Bundy, and the next day a person under the Twitter handle, @johneastborough, posted Roop's "personal and work contact information" and encouraged people to harass the agent, prosecutors said in the court documents.
Among the 500 threatening phone calls prosecutors said Roop received was a voice message from Michael that stated, "You're a f—-ing piece of sh—. We're gonna find you. We're gonna kill you, you f—-ing BLM thug, you f—-ing fa—-t."
Michael later confessed that he left the message after he viewed a pro-Bundy Facebook page, prosecutors wrote.
Bundy said Tuesday he knows nothing about the threats Michael made to Roop, but added it appears as though Michael was exercising his free speech rights.
"That was one of the things upsetting people last year. They were trying to take away our First Amendment rights," Bundy said. "The agent is the one who should be charged."
Bundy said his supporters last year filed roughly 30 crime reports with Las Vegas police against federal agents and others they accused of misconduct during the standoff. But despite many witnesses, Bundy said, no action has been taken.
Houston is seen in a video on the Internet describing how she was pushed to the ground during an April 9, 2014, scuffle with BLM agents, who also shot Bundy's son, Ammon, with a stun gun. Bundy said his son was shot after he had come to the aid of his aunt.
The criminal case against Michael was investigated by the FBI and BLM in Portland, and in October a federal grand jury there secretly indicted Michael on the two felony charges of threatening Roop. Agents later arrested Michael in Pennsylvania.
At Michael's request, the case was transferred to Philadelphia so he could plead guilty closer to home. He is to be sentenced on July 28.
Michael is alleged to have made the phone threats on April 12, 2014 — the day the BLM backed away from its week-long effort to seize Bundy's cattle. Federal agents at the time cited safety concerns over the standoff with Bundy supporters, including armed militia members, who shut down Interstate 15 and marched on corrals holding the cattle.
Bundy had stopped paying federal fees to graze his cattle on public land more than 20 years ago amid a dispute over restrictions placed on his operation by federal range managers. The BLM responded by cancelling the rancher's grazing permit and closing the land to livestock.
The rancher ignored those decisions, along with the two federal court rulings ordering the removal of his cattle.
This past weekend, Bundy and his supporters held a peaceful barbecue at his ranch to celebrate the anniversary of the BLM's decision to end the standoff.
Federal authorities, including the FBI, are still investigating the armed confrontation but have refused to discuss its progress.
Contact reporter Jeff German at jgerman@reviewjournal.com or 702-380-8135. Follow him on Twitter @JGermanRJ.
RELATED:
Bundy, supporters mark standoff anniversary with barbecue
Previous coverage
See a timeline of events leading up Cliven Bundy's conflict with the Bureau of Land Management a year ago. Also, see the most recent reports involving Bundy and his family.