Perennial candidate for sheriff hurls insults at Lombardo
Updated March 8, 2018 - 10:29 pm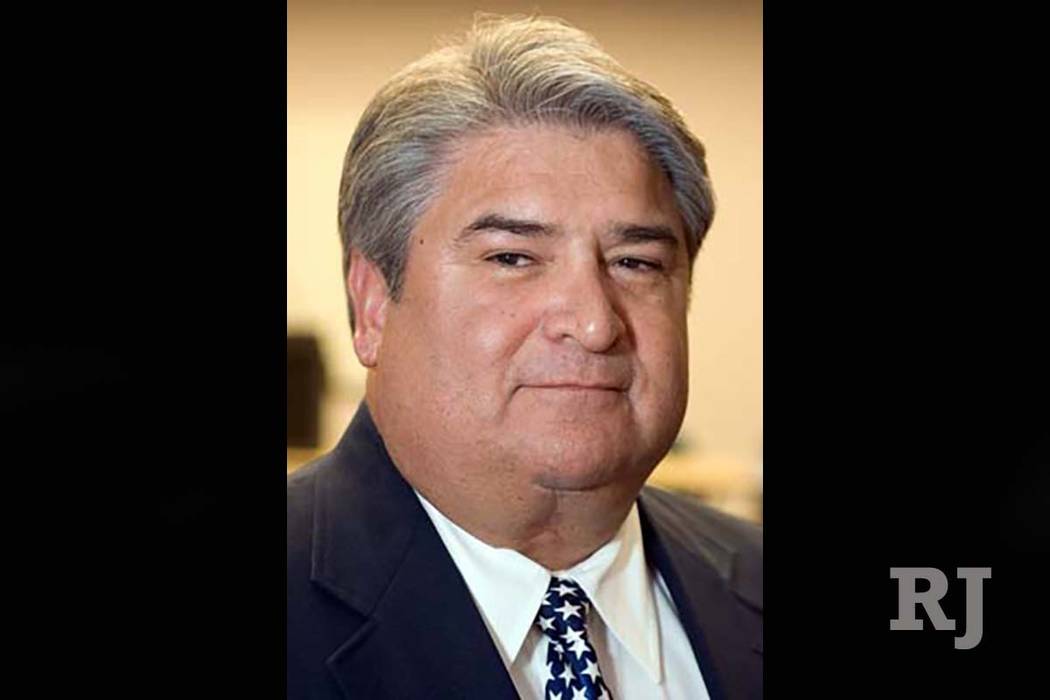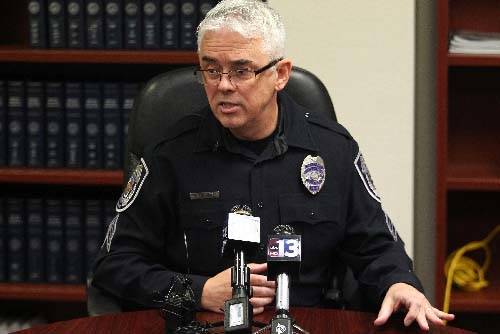 A perennial sheriff candidate hurled insults as the primary election for the county's top cop job became official Thursday.
Former Metropolitan Police Department Detective Gordon Martines criticized current Sheriff Joe Lombardo's department's response to the Route 91 Harvest festival shooting, saying the sheriff was "blubbering like a little girl" at a news conference in the days after the massacre.
"If you want to do your blubbering, do it in your closet where nobody else can see it," Martines said Thursday.
Lombardo, who has led the Metropolitan Police Department since 2014, called the comments "sad."
"A leader of any organization needs to show compassion just as well as showing leadership skills," Lombardo said.
Lombardo filed for re-election Thursday, joining Martines and North Las Vegas police officer Tim Bedwell in the race.
The sheriff touted his experience running the department and what he called a continued commitment to transparency.
He said he wants to win re-election outright in the June primary — which can be done in a nonpartisan race if any candidate gets more than 50 percent of the vote.
He said it's difficult to continue addressing issues and problems with a leadership change.
Nobody has held the office of Clark County sheriff without previously working for Metro. Bedwell, who hasn't worked for Metro, said his "outside insider" experience from being in the North Las Vegas Police Department will be beneficial to Metro.
"Metro has been stagnant because they won't bring in new ideas," Bedwell said.
Martines worked with Metro's robbery and homicide units during his 30-plus years with Metro. He said he is running to address "corruption" within the department.
"To me, that's transparency," he said.
Bedwell and Martines filed their candidacy paperwork on Monday.
Lombardo's campaign raised nearly $706,000 in 2017, campaign finance records show.
Packed ballot
Democratic U.S. Rep. Jacky Rosen opened the door for a candidate free-for-all when she vacated her seat in Nevada's 3rd Congressional District to run for U.S. Senate.
Libertarian Steve Brown, Democrats Susie Lee, Jack Love and Steven Schiffman, and Republicans Jim Murphy and Annette Teijeiro filed to run for the seat on Thursday, bringing the candidate total to 17.
Brown and Independent American candidate Harry Vickers likely will be the only candidates for their parties, so they won't be on the primary ballot. But at least nine Republicans and six Democrats will face off on June 12.
More faces
The congressional candidates were among 28 people to file on Thursday, bringing the total on Clark County ballots to nearly 200.
Key filings on Thursday include Democrats Marco Hernandez and Joe Sacco, who will face Tick Segerblom in the primary for Clark County Commission District E. Tony T. Smith created a Democratic primary in Assembly District 4, and Republican Fred Van Dover forced a Republican primary for the county commission's District G seat.
Candidate filing began Monday and ends March 16.