Possible human remains found in concrete near Lake Mead
Updated May 2, 2017 - 5:26 pm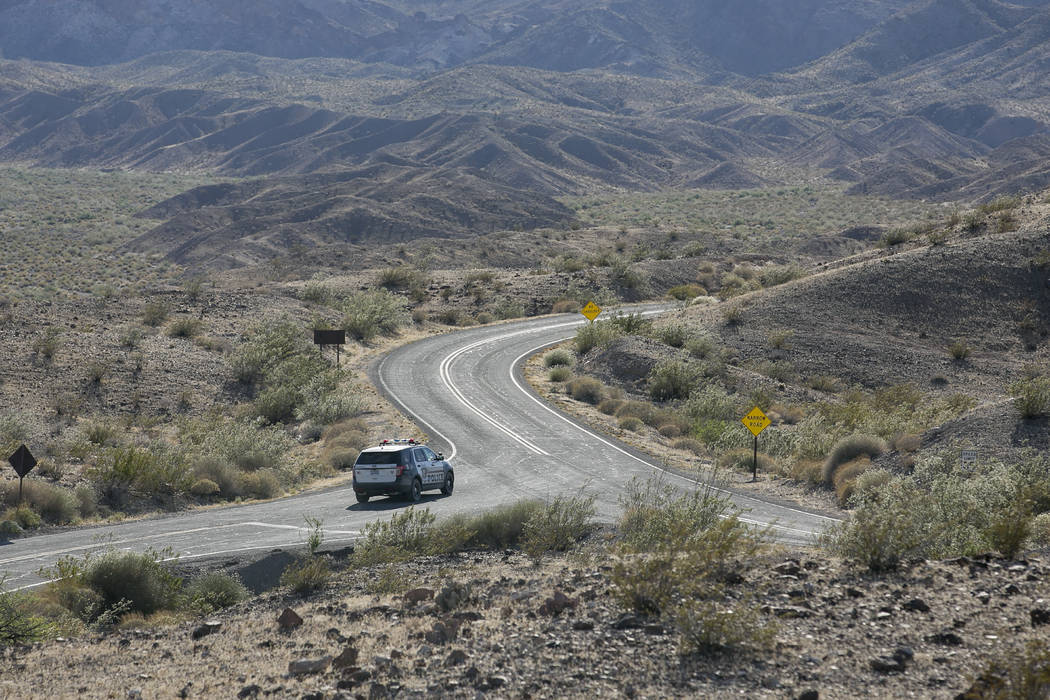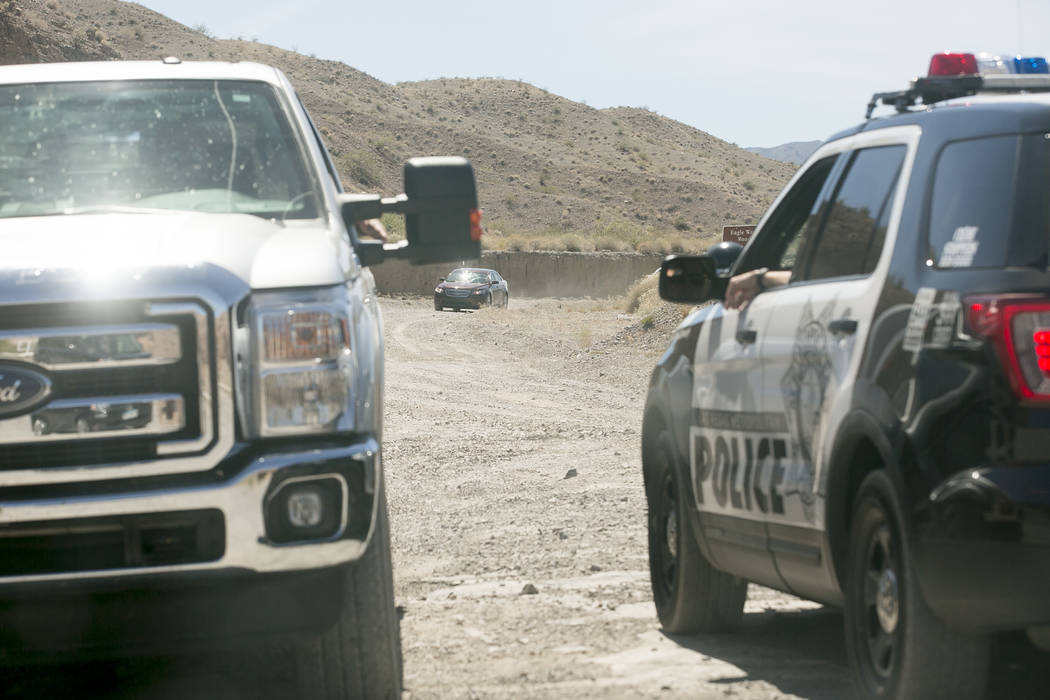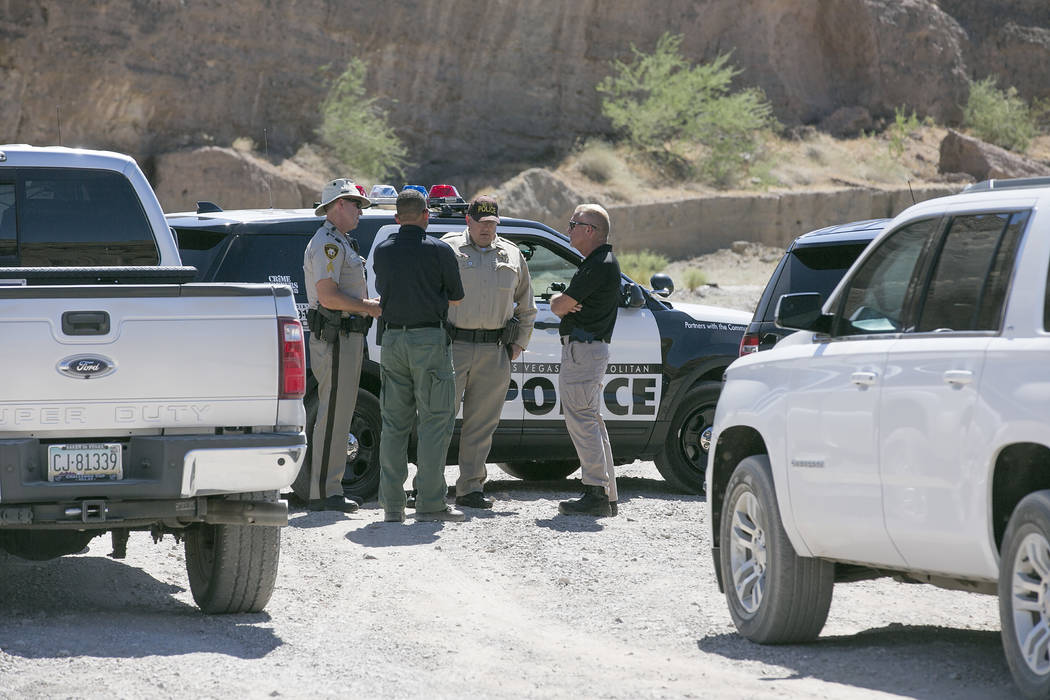 Police are investigating after remains were found encased in concrete Tuesday morning near Nelson's Landing at Lake Mead National Recreation Area.
The encased remains were covered with a tarp and dirt, the lake's spokeswoman, Christie Vanover, said. They were found about 9:50 a.m. in a desert area just south of the popular cliff-jumping site.
"Employees working near Aztec Wash observed a foul smell and discovered a partially exposed tarp and reported it," Vanover said in a statement Tuesday.
The Metropolitan Police Department's homicide unit was advised, but because of the concrete, both Metro and park rangers were trying to determine whether the remains were human as of 5 p.m.
"We do not know what we have at this point," an officer said at the scene.
The Clark County coroner's office is assisting in the identification process.
Late Tuesday afternoon, police were blocking the entrance to Eagle Wash Road, which leads to Nelson's Landing. Numerous park rangers and Metro officers were at the scene.
Las Vegas resident Curtis Gaul said he came out to the Nelson's Landing area about 1 p.m. to kayak, "since it's a nice, beautiful day."
When he arrived, he noticed a few vehicles — at least one that looked like a park ranger's — and had to turn around. But three hours later, on his way back to Las Vegas, the same scene was flooded with more vehicles, more crime scene investigators and several more park rangers.
"It's unfortunate that something like that happened," Gaul said. "It is a very remote place out here. That's part of the reason why I came out here — because it is very remote and far away from a lot of things. It's kind of shocking and unnerving."
Review-Journal photographer Bridget Bennett contributed to this report. Contact Rachel Crosby at rcrosby@reviewjournal.com or 702-387-5290. Follow @rachelacrosby on Twitter.