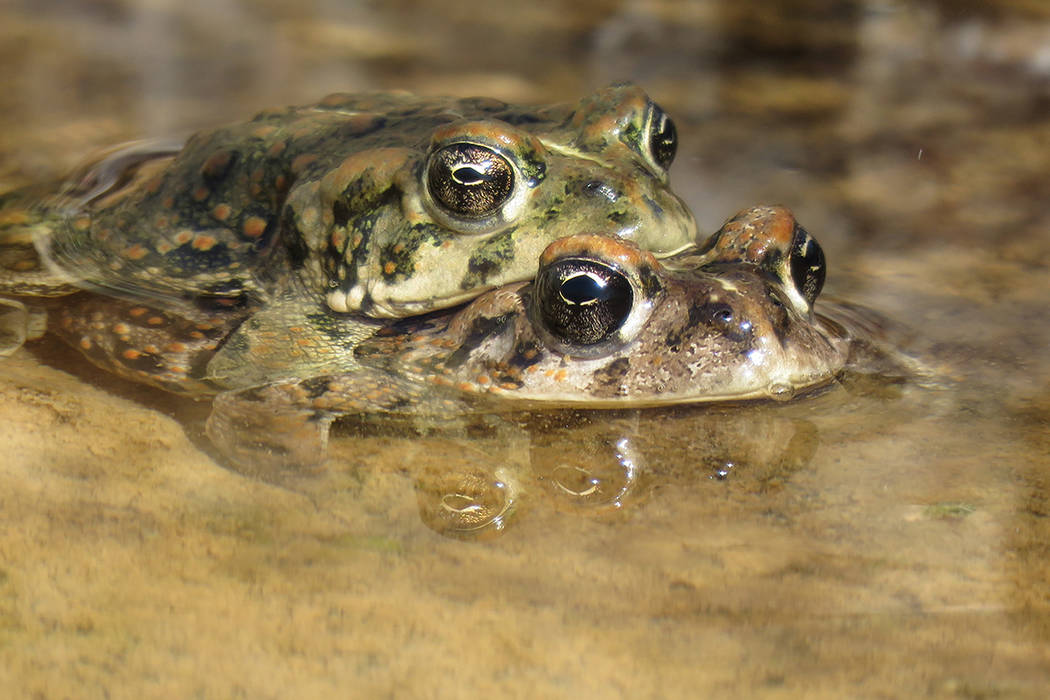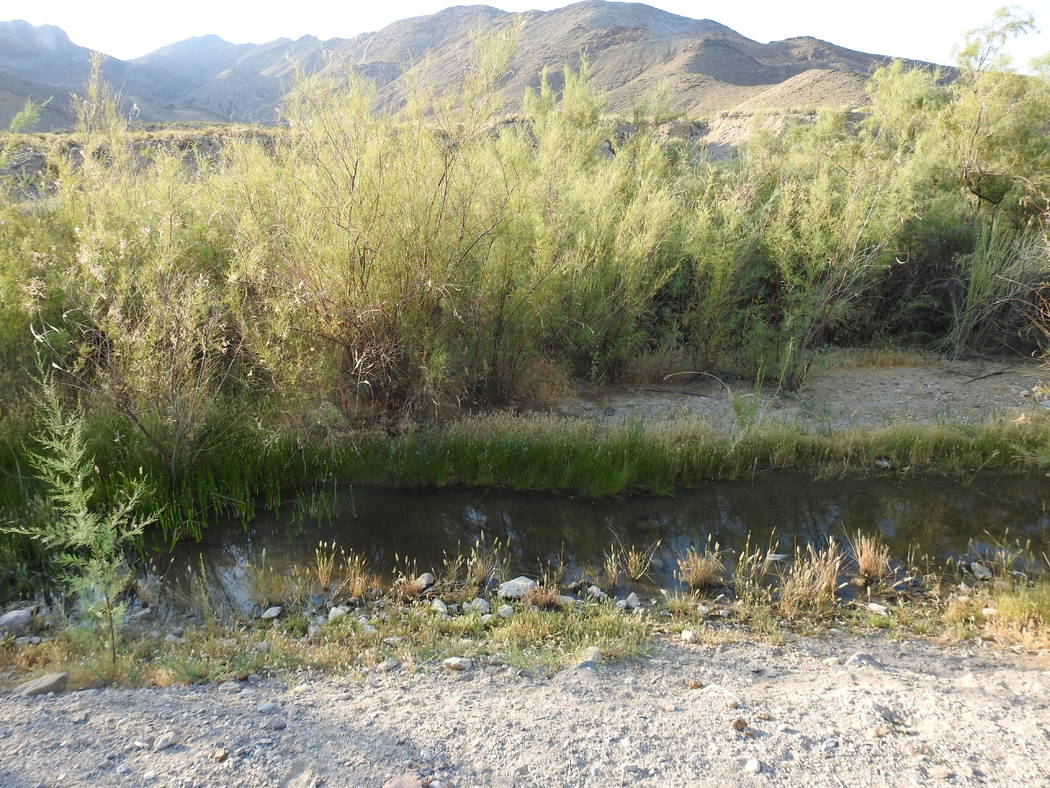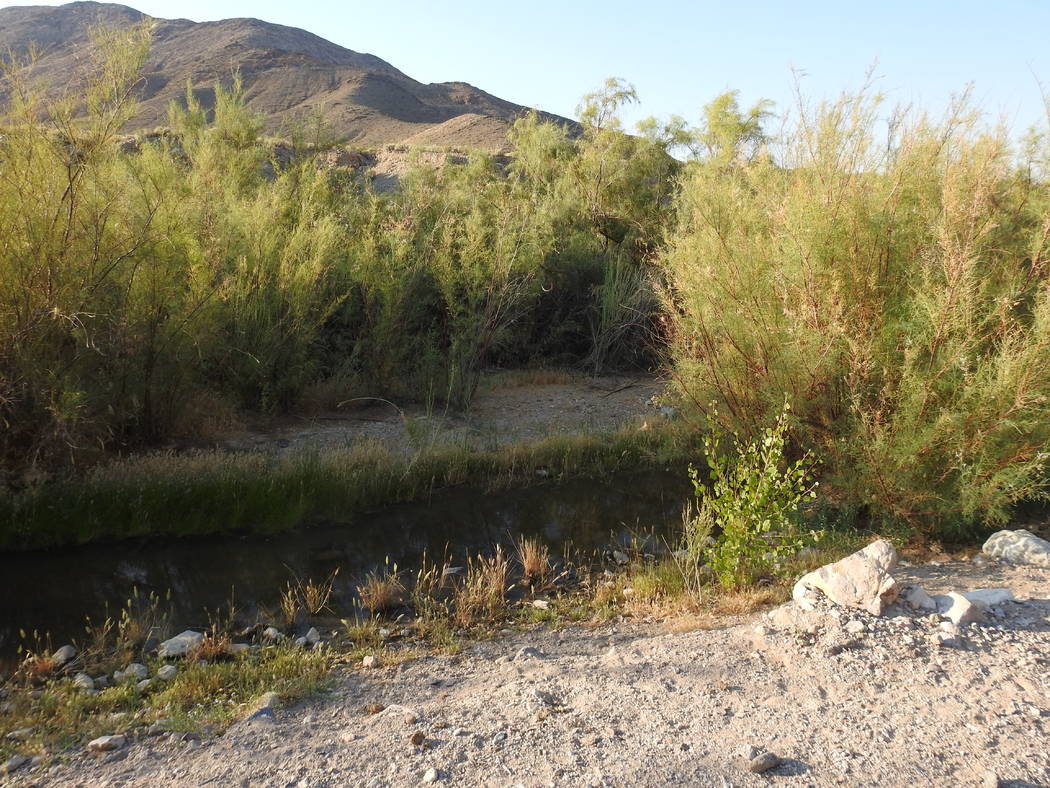 Conservationists have acquired another key stretch of the Amargosa River in Nye County as part of their ongoing work to protect an isolated pocket of riparian habitat and its rare residents at the northern edge of the Mojave Desert.
On Monday, the Nature Conservancy completed the purchase of 72 acres just outside the town of Beatty, about 120 miles northwest of Las Vegas, in the aptly named Oasis Valley.
The land is home to the protected Amargosa toad and a rare spring fish called the Oasis Valley speckled dace. It also harbors one of the area's last significant stands of tamarisk, an invasive plant also known as salt cedar that squeezes out native plants and trees by concentrating salt in the soil where it grows.
Between now and March, conservationists hope to tear out the tamarisk and replant the area with native willow, cottonwood and mesquite trees.
"Most of the tamarisk along the Amargosa River in Beatty has already been removed," said Len Warren, the conservancy's project manager. "Getting rid of this last tamarisk thicket is key to eliminating it from this stretch of river altogether."
Using money from donors in Nevada, the Alexandria, Virginia-based nonprofit bought the land for $205,000, well below its appraised value. The owners basically donated it, said John Zablocki, Mojave Desert program manager for the group.
The Nature Conservancy now owns more than 700 acres along the Amargosa River in and around Beatty.
For more than 20 years, the conservation group has been working with land owners, ranchers, business owners and other local partners to improve and protect natural habitat in the area and avoid an endangered-species listing for the Amargosa toad. That collaborative approach has proven to be "best for everybody, including the toad," Zablocki said.
Today, the rare amphibian numbers in the thousands, and its population is stable and healthy.
This latest land acquisition should only improve its prospects, said Jim Moore, Mojave Desert ecologist for the conservancy. "The more habitat we create for them, the better off they're going to be," he said.
Contact Henry Brean at hbrean@reviewjournal.com or 702-383-0350. Follow @RefriedBrean on Twitter.
Where the river 'ends'
The Nature Conservancy's latest land acquisition near Beatty lies just north of the spot where the Amargosa River disappears underground just outside the Nye County town.
Len Warren, Amargosa River project manager for the conservancy, called it the "last piece of water" on the river, at least in Nevada.
The Amargosa resurfaces about 80 miles downstream, near the California towns of Shoshone and Tecopa, and eventually winds its way into the southern end of Death Valley.
But desert rivers are fleeting, so the creatures that depend on them tend to use every bit they can find.
Warren said he has seen Oasis Valley speckled dace, a rare species of springfish, swimming in the Amargosa just inches away from where the river disappears underground south of Beatty.