Remembering the Nevadans we said goodbye to in 2016
January 1, 2017 - 12:59 am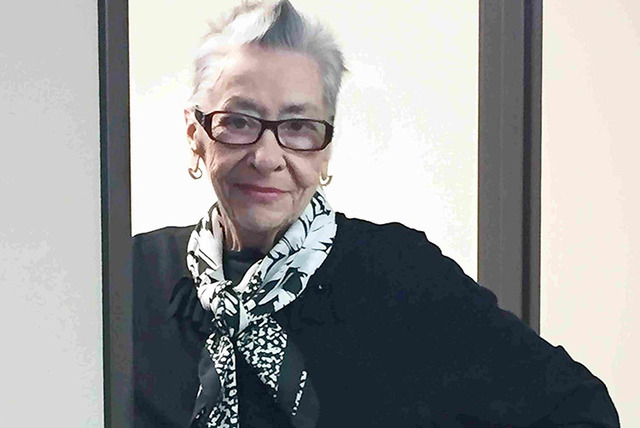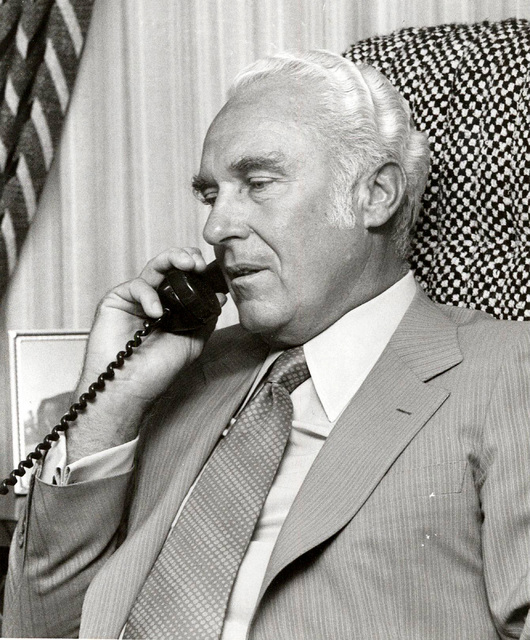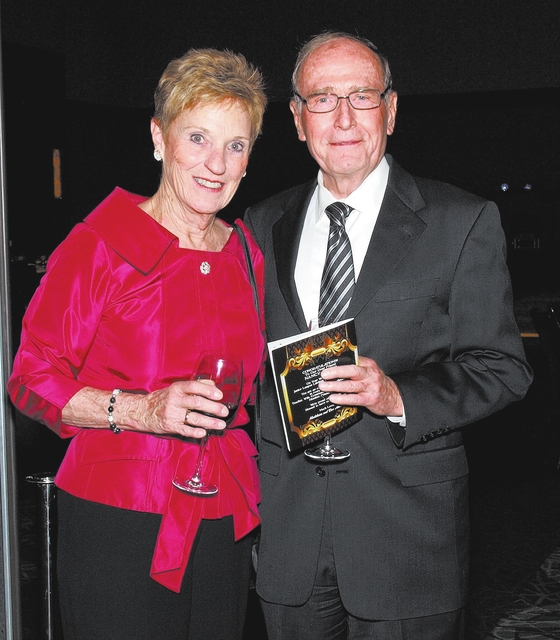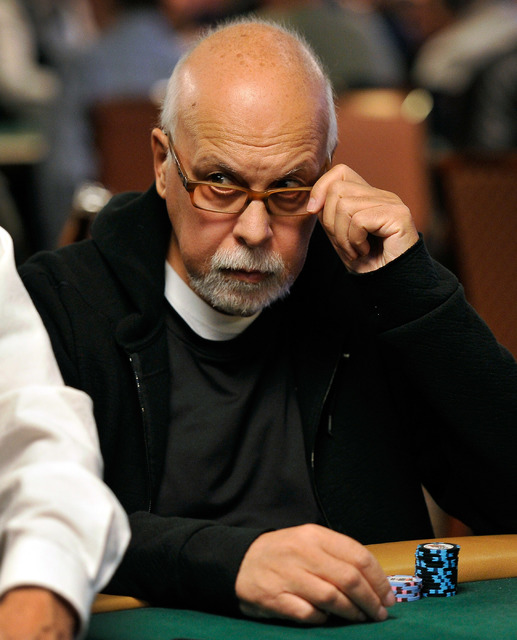 There was "Diamond Joe," one of Elvis Presley's closest friends, and there was "Tiger Mike," dubbed by one newspaper as the world's grumpiest boss.
Then there was the "Quiet Kingmaker of Las Vegas," a banker who did as much as anyone to legitimize the gaming industry in Nevada.
They were among the prominent, influential or just plain interesting Nevadans we said goodbye to in 2016.
Here's a look at some of those who died last year:
THE AGENT
Rene Angelil, a record producer and agent as well as the husband of superstar Celine Dion, died Jan. 14 after a long, public battle with throat cancer. He was 73.
Angelil's legacy is entwined with the legend of the 47-year-old Dion. The onetime pop singer was twice married before he invested all of his resources in the 12-year-old Dion, and it paid off to the point that he became synonymous with her by the time the two married in 1994.
In 2003, he inked the deal that launched Dion's Las Vegas residency, creating both the Colosseum at Caesars Palace and a new model to bring recurring concert-level headliners back to the Strip.
THE FIRST LADY
Nevada first lady Bonnie Fairchild Bryan, wife of former Nevada Gov. and U.S. Sen. Richard Bryan, died in Las Vegas on Aug. 30 after a battle with leukemia. She was 77.
Bonnie Bryan served as first lady from 1983 to 1989. She then spent much of her time in Washington, D.C., after her husband was elected to the Senate, where he served from 1989 to 2001.
Two programs Bryan said she was proud of as first lady were the Bonnie Bryan Brown Bag Program, which allowed senior citizens to take their prescriptions to a pharmacist to make sure they were taking their medications properly, and a more controversial safe ride program in Northern Nevada to give rides home to teens who had been drinking.
Bryan was also active in many organizations during her time as first lady, including serving on the boards of the state chapter of the American Lung Association, the Sierra Arts Council and the Campfire youth organization, as well as the Alumni Association and Advisory Committee for the College of Arts and Sciences at UNR.
GRUMPIEST BOSS
Edward Mike Davis, a longtime oil speculator and companion of singer Phyllis McGuire of the McGuire Sisters, died Sept. 18 at his home in Las Vegas. He was 85.
A former chauffeur, Davis went into the oil business with money from a divorce settlement. He founded Tiger Oil Company and, according to The New York Times, gained notoriety as the author of blunt memos that earned him the unofficial title of "world's grumpiest boss."
One memo, for example, outlawed "birthday celebrations, birthday cakes, levity or celebration of any kind," in the office. Another warned employees not to say hello to him. "Do not speak to me when you see me. If I want to speak to you, I will do so."
According to his obituary in the Review-Journal, there were two sides to the man who came to be known as "Tiger Mike. "
"If he loved you, it was Heaven. If he disliked you, it was Hell," the obit noted. "If you were powerful and arrogant, he would destroy you. If you were down and out, he would pick you up, dust you off and change your life forever."
POLITICAL TRAILBLAZER
Thalia Sperry Dondero died Sept. 4, leaving a Southern Nevada legacy of public service that propelled her to become the first woman to serve as a Clark County commissioner. She was 96.
Even before running for a commission seat, the mother of five had a long record of community service, including serving as executive director of the local Girl Scout organization; president of the local and state PTA; on the State Parks Advisory Commission; and as vice chairman of the Las Vegas Metropolitan Beautification Committee.
"Thalia was a trailblazer who cared deeply about this community and served it with distinction," Clark County Commission chairman Steve Sisolak said in a statement at the time of her death.
Dondero's reception among her male counterparts on the commission had a chilly start. Her colleagues told her to "take notes," in a closed session when she started in 1975. She refused with "polite good humor," according to a newspaper account. Two years later, Dondero became chairwoman of the County Commission.
Two decades later, Dondero was still winning elections. In 1996 she was elected to the Nevada System of Higher Education Board of Regents, where she served until 2008.
ELVIS' RIGHT-HAND MAN
For nearly 20 years, Joe Esposito served as Elvis Presley's right-hand man and chief confidant. The man Presley playfully dubbed "Diamond Joe" died Nov. 23 at age 78.
Esposito's close connection to Presley was undeniable. The two met in the Army in 1958, having been stationed in Germany shortly after both were drafted. Presley took a shine to the unassuming man from Chicago, inviting him to work as a de facto personal assistant when he was discharged in 1960. Esposito thus became the only non-Southern member of the so-called "Memphis Mafia."
Esposito and longtime Elvis aide Marty Lacker were Presley's co-best men at his wedding to Priscilla Presley at the Aladdin in 1967.
Esposito also was present the fateful day of Aug. 16, 1977, when Presley died at age 42 at his Graceland estate in Memphis, Tennessee, and had the somber duty of informing Priscilla of the tragic news.
COMPANY MATRIARCH
Phyllis Frias, the matriarch who helped build Nevada's largest transportation company, died Oct. 31 after a long battle with cancer. She was 80.
Over the course of five decades, Phyllis and her husband, Charles "Charlie" Frias transformed a small cab company into the largest transportation company in the state — Frias Transportation Management. The company includes five taxicab companies, a limousine company and an airport shuttle company, and employs more than 2,500 employees, according to her attorney, John Mowbray.
Together, the couple supported many charities and community programs and in 2003 an elementary school was named after the couple to honor their philanthropy: Charles and Phyllis Frias Elementary School.
'LEGISLATOR FOR THE LITTLE GUY'
Former state lawmaker Tom Hickey, who served 22 years as a Democrat and labor supporter in the Assembly and Senate from North Las Vegas, died Oct. 18 of a heart-related condition. He was 86.
Hickey chaired the Committee on Agriculture during most of his decade in the Assembly. In the Senate, he chaired the Senate Committee on Government Affairs in 1985 and 1991, the two sessions during his tenure when the Democrats held the majority.
For 10 years, he chaired the interim Committee on High-Level Radioactive Waste and was involved in the controversial creation of Bullfrog County in Southern Nevada as part of Nevada's response to the siting of a high-level nuclear waste repository at Yucca Mountain.
He served from 1972 to 1994, when he ran unsuccessfully for secretary of state.
"He was a very strong Democrat and labor-oriented," said his wife, Liliam Lujan Hickey. "He served in the Legislature only for the people he represented. He had no personal interests, only to do a good job."
Former state lawmaker Danny Thompson, executive secretary-treasurer of the Nevada State AFL-CIO, said Hickey was his mentor when he served in the Assembly for a decade beginning in 1980.
"He was a great legislator for the little guy, that's for sure," Thompson said. "He never forgot where he came from, and his voting record shows that. He was a regular guy and a good friend."
THREE SQUARE FOUNDER
Eric Michael Hilton, who founded Three Square food bank nearly a decade ago upon learning Clark County would soon be without a food bank, died Dec. 10 at his Las Vegas home. He was 83.
The youngest son of Hilton Hotels Corp. founder Conrad Hilton, Texas native Eric Hilton began working for his father's company in 1949 and was promoted several times before retiring as vice chairman emeritus in 1997. He lived in multiple places including Las Vegas before becoming a full-time valley resident in 2013.
The hotelier-turned-philanthropist started the Las Vegas-based food bank in 2007 with his wife, Bibi.
STORIED FAMILY
Darwin Lamb was a member of a legendary Southern Nevada family whose wide-ranging interests included acting, singing, ranching, off-road racing and politics. He died Jan. 24 at his home in Cedar City, Utah, at age 83.
Lamb was elected to the Clark County Commission in 1964 and re-elected two years later. In his spare time, he ran an alarm company and landed small roles in several big-screen movies and television shows.
Through the years, Lamb owned restaurants in Nevada and Utah, car washes, sang country-western music onstage and produced his own album, won scores of buckles and ribbons as an amateur and professional rodeo cowboy, and raced off-road in the Mint 400.
But he's probably best known as a member of the Lamb family and the brother of former Clark County Sheriff Ralph Lamb and one-time state Senate powerhouse Floyd Lamb.
SPEEDWAY FOUNDER
Mel Larson, the longtime and colorful Las Vegas hotel executive and auto racing enthusiast and one of the founders of Las Vegas Motor Speedway, died Nov. 1 after a lengthy illness. He was 87.
A 2008 inductee into the Southern Nevada Sports Hall of Fame, Larson was a part-time NASCAR Cup Series competitor for several years and later served as the series' public relations director. He also was a major supporter of the legendary Mint 400 off-road race.
Larson's biggest contribution to the sport may have been helping lay the groundwork for what would become Las Vegas Motor Speedway through his many contacts in the industry.
He was executive vice president of Circus Circus properties for 20 years.
BANKER, KINGMAKER
E. Parry Thomas may have done as much as anyone to help transform the Las Vegas casino industry. He died Aug. 26 at age 95.
Thomas founded the Bank of Las Vegas, later known as the Bank of Nevada, with his close friend Jerry Mack (who died in 1998) as his business partner. The financial institution was the first to routinely loan money to casinos. Many resort magnates — including Howard Hughes and Steve Wynn — were able to purchase properties that reaped many millions in profits in Las Vegas. Thomas was largely responsible for the change in laws that allowed publicly held companies to invest in casinos, pulling the gaming industry away from organized crime and into the light of corporate ownership.
"Really from 1955 to 1990, that 35-year period, I would argue that no one had a greater impact on the future of Las Vegas than Parry Thomas," said Jack Sheehan, the author of a 2009 biography on Thomas, "Quiet Kingmaker of Las Vegas: E. Parry Thomas."
Along the way, Thomas reorganized the social service network of Southern Nevada, and in retirement he made horseflesh history as an owner and trainer of dressage mounts.
With Mack, Thomas also formed the foundation that bought the 300 acres of land that became the UNLV campus and later funded the arena that bears their names.
ALSO NOTABLE
■ Longtime state lawmaker John Carpenter, of Elko, died Nov. 19 at home. He was 86.
■ Carl Christensen, who served as a Clark County District Court judge for more than 22 years, died Sept. 23 at age 86.
■ John Patrick Foley, a longtime Las Vegas lawyer who helped found the Southern Nevada Legal Aid program, died Oct. 31. He was 89.
■ Clarendon "Clare" Hetrick, one of the last seven USS Arizona survivors of the Pearl Harbor attack that launched the United States into World War II, died April 18 at a Las Vegas hospital. He was 92.
■ Melanie Kushnir, who served as director of a local pro bono project for five years, died May 28 at age 42 in a tragic accident at Red Rock Canyon National Conservation Area.
■ Clark County District Judge Susan Scann died July 16 after a yearlong bout with pancreatic cancer. She was 70.
■ Nevada state Sen. Debbie Smith of Sparks, who fought back from a malignant brain tumor, died Feb. 21. at the age of 60.
■ Jack Lee Stonehocker, who helped shape the valley's water and power supplies as director of the Colorado River Commission of Nevada, died Aug. 11 at age 83.
■ Mary Wesley, who helped lead a movement by Las Vegas welfare mothers in the 1970s to fight a war against poverty in their community, died Sept. 13. She was 79.