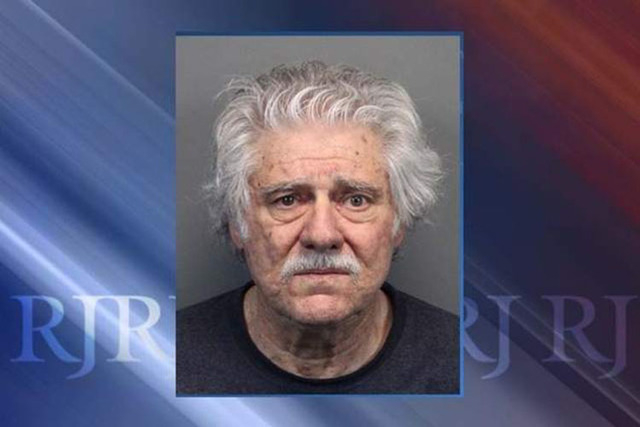 RENO — A 73-year-old Sparks man charged with murder in the shooting of an unarmed trespasser is ready to go to trial and ready to prove he was acting in self-defense in a case that has brought attention to Nevada's "stand-your-ground" law, his lawyer said Wednesday.
After a month of repeated requests, Sparks police have finally agreed to let the defense team review all the evidence from the vacant home where Wayne Burgarello is accused of killing one man and seriously injuring a woman in February, Reno lawyer Theresa Ristenpart said.
She told Washoe District Judge Patrick Flanagan that means there's no need at this time to postpone the Jan. 20 trial date.
Washoe County Deputy District Attorney Bruce Hahn agreed there was no need to change the date, but he said his assessment could change as he starts to assess the expert witnesses he'll need to testify at the trial.
Flanagan set another status hearing for Nov. 19.
Detectives say Burgarello shot Cody Devine, 34, five times, once in the head. He's also accused of shooting and seriously wounding Janai Wilson, 29, inside the rundown Sparks duplex he owns.
Burgarello, a former artist and former schoolteacher in the Reno area, said he found garbage, syringes and drug paraphernalia when he entered the darkened home, calling out several times that he was the homeowner and was armed.
When he entered a back bedroom, Devine's "arm came up like a gun" and Burgarello opened fire, his lawyer said in court filings.
More than 30 states have so-called "stand-your-ground" laws that allow deadly force against attackers posing an imminent threat regardless of whether the aggressor is armed. Nevada law says the shooter cannot be "the original aggressor."
Ristenpart has insisted there has been a rush to judgment by some regarding the applicability of that specific law in this case. But she told reporters outside the Reno courtroom on Wednesday she's of the "firm belief he did not do anything wrong."
"What it comes down to is he acted in lawful, justified self-defense and that is legal in the state of Nevada," Ristenpart said. She declined to comment on whether Burgarello might be willing to consider pleading guilty to a lesser charge.
"That will be up to the state," she said, adding there has been no such offer. "He's charged with open murder, which includes everything from first-degree murder to negligent homicide. The state has not been very clear as to what their theory is in the case."