Report ranks Nevada high for deaths on rural roads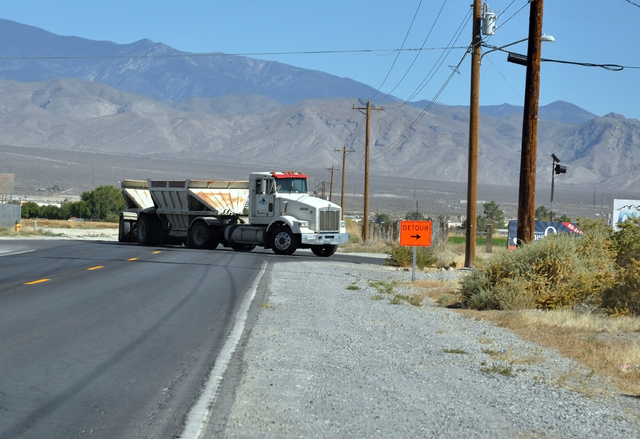 CARSON CITY — Nevada's rural roads have the nation's sixth-highest fatality rate, a study released Tuesday shows.
The study, prepared by the nonprofit traffic research group TRIP, found that Nevada has an average of 2.77 fatalities for each 100 million miles traveled on the state's rural, noninterstate roads. The average fatality rate is 2.18 fatalities nationwide for each 100 million miles traveled.
The report underscores the vastness of rural Nevada, which strongly relies on noninterstate roads. Nationwide, traffic fatalities on rural roads are about 2½ times higher than other roads. In Nevada, 80 people died in accidents on rural roads in 2015.
In an email, Nevada Transportation Department spokesman Tony Illia said Nevada has some of the nation's most well-maintained roads, citing an American Association of State Highway Transportation Officials study.
He said, however, statistics can "appear skewed when the majority of Nevada roads lie outside of urban areas."
"Clark County now accounts for two-thirds of the state's population," he said.
"As a result, one or two fatal crashes along rural roads can suggest a disproportionate trend. However, there is a great distance between major urban areas across the state, which covers a whopping 110,577 square miles."
Contact Ben Botkin at bbotkin@reviewjournal.com or 775-461-0661. Follow @BenBotkin1 on Twitter.
States with the highest fatalities on rural roads.
Fatalities are measured as a rate for every 100 million miles traveled on rural, noninterstate roads.
1. South Carolina, with a rate of 3.82 fatalities.
2. California, with a rate of 3.19 fatalities.
3. Kentucky, with a rate of 2.98 fatalities.
4. Mississippi, with a rate of 2.93 fatalities.
5. Montana, with a rate of 2.81 fatalities.
6: Nevada, with a rate of 2.77 fatalities.
Source: TRIP, a national nonprofit transportation research group. Visit http://www.tripnet.org/docs/Rural_Roads_TRIP_Report_2017.pdf to see the full report.