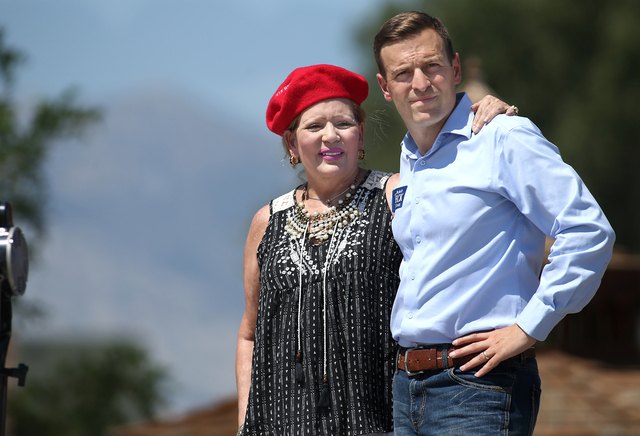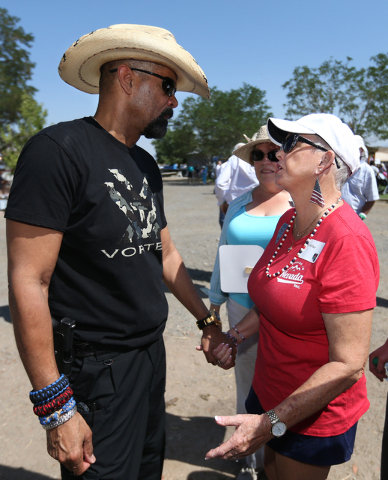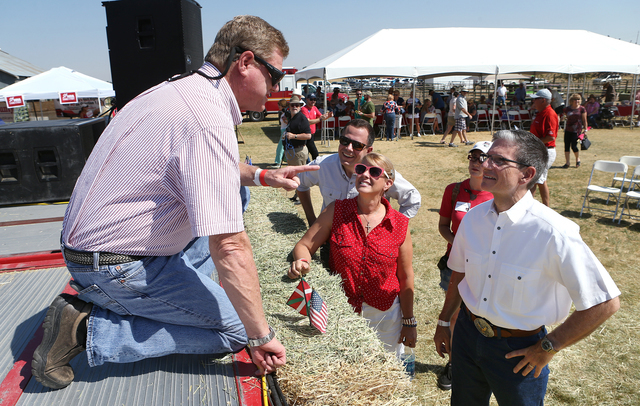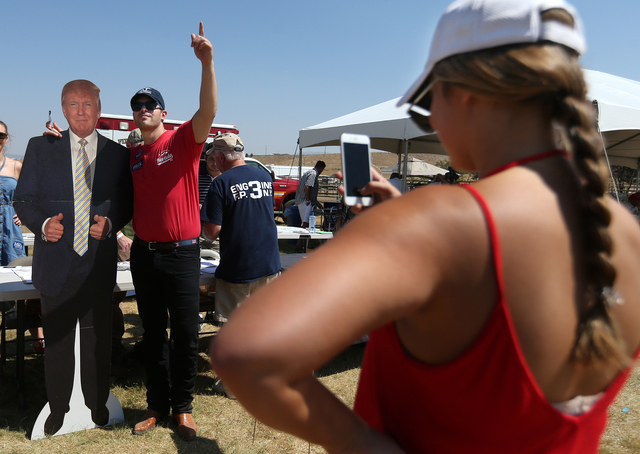 GARDNERVILLE — More than 1,000 conservative Republicans gathered at the Corley Ranch here on Saturday to hear national speakers and Nevada politicians share their vision for the future of America at the 2nd Annual Basque Fry.
Nevada Attorney General Adam Laxalt, who with his Morning in Nevada PAC sponsored the event for the first time last year, kicked off the festivities by telling those gathered that the featured speakers share his view that the country needs leaders who will focus on national security concerns and who will be honest with the American people.
Douglas County, just to the south of Carson City, is the heart of GOP country in Nevada.
Speakers included U.S. Sen. Tom Cotton of Arkansas, former United Nations Ambassador John Bolton and Sheriff David A. Clarke Jr., of Milwaukee County, Wisconsin.
Rep. Joe Heck, a Republican in Nevada's 3rd Congressional district who is running for the U.S. Senate seat being vacated by Harry Reid, also spoke to the enthusiastic crowd.
First up was Bolton, who said GOP presidential nominee Donald Trump needs support from voters to avoid electing Hillary Clinton, who he said would offer the equivalent of President Obama's third term.
"After eight years of Obama we are in a deep hole," he said. "Our people are threatened, our country is threatened, our interests are threatened, and our allies are threatened."
Bolton also criticized Clinton for her email scandal, saying it is impossible to calculate how much damage she did by using an unsecured server.
"She was careless," he said. "She was worse than careless. She should have been criminally indicted."
In his remarks, Cotton said Americans have a right to be angry because their leaders are failing them.
Calling the failures on economic and foreign policy "the new normal," Cotton said he rejects it.
"There is nothing normal about working families going for years without a pay raise," he said. "There is nothing normal about losing your health insurance."
"I believe with all my heart that Americans are ready for a new beginning." Cotton said.
Cotton, a Republican who was elected to the Senate in 2014, is widely regarded as a rising star within the national Republican Party. At 39, Cotton is the youngest serving member of the Senate, where he currently sits on the Banking Committee, the Intelligence Committee and the Armed Services Committee.
Clarke, who made headlines last month for criticizing the group Black Lives Matter after the shootings of police officers in Dallas, said voters need to stand behind Trump. Clarke said he stayed out of the primary but promised to support the candidate who won the nomination and chided Republicans for failing to stop Obama's agenda after taking the Senate in 2014.
Heck got a big cheer when he asked the crowd if it was ready for a change after eight years of Obama and 30 years of Reid.
Heck said the country's "adversaries no longer fear us, our allies no longer trust us and our nation is weaker and less safe."
Laxalt said the speakers had a common theme that the country's national security has to be paramount and that Obama's policies have failed.
Pointing to the attack in San Bernardino in 2015, Laxalt said the incident and others like it are not an accident.
"President Obama has not kept us safe," he said.
Laxalt acknowledged that Trump has made mistakes in his campaign but has plenty of time to get on message before Election Day.
"He's getting better," Laxalt said. "He's got to get better."
In addition to a healthy dose of conservative political views, attendees from around Nevada were treated to lamb stew, country music and a blistering sun in a field next to the historic ranch just south of Gardnerville.
There were also booths championing conservative causes, including those opposed to Question 1 on the Nov. 8 general election ballot that would expand background check requirements to most private gun sales, and another with information about the new education savings account law that currently awaits a ruling from the Nevada Supreme Court.
Laxalt said his idea for the event, which he called the larges political gathering in Nevada, dates back to his grandfather, Paul Laxalt, a former governor and U.S. Senator from Nevada. Laxalt regularly hosted Basque lamb fry events throughout his career, both in Nevada and in Washington, D.C.
Adam Laxalt's first Basque Fry featured several Republican candidates for president, including U.S. Sen. Ted Cruz of Texas, California businesswoman Carly Fiorina, Dr. Ben Carson and Wisconsin Gov. Scott Walker.
Contact Sean Whaley at swhaley@reviewjournal.com or 775-461-3820. Find him on Twitter: @seanw801.