Rural parole officers not getting AR15 rifles
October 22, 2014 - 6:09 pm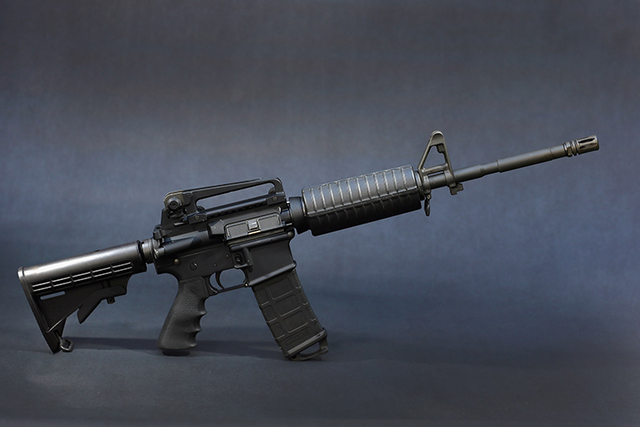 CARSON CITY — A panel of state lawmakers on Wednesday rejected a request by the state Division of Parole and Probation to buy AR15 rifles for the agency's 32 rural officers.
John O'Rourke, deputy chief of the agency, asked the Legislature's Interim Finance Committee to approve the request for $75,000 from an asset forfeiture fund to buy the rifles, scopes and related equipment.
O'Rourke said officers in rural areas of the state have handguns and some have shotguns, but the rifles would give them greater cover if needed. The rifles would have a range of about 300 yards, he said.
But the request ran into resistance from some members of the panel, which took no action on the item.
Assembly Speaker Marilyn Kirkpatrick, D-North Las Vegas, said she was concerned with the request because of unresolved questions over law enforcement agency responsibility in emergency situations, particularly in light of the state's budget problems.
"I think the state should stay in their own swimming lanes on what we do on this," she said. "I think that we have to be very careful in inserting ourselves where there is already some authority to do some of those things."
The full Legislature needs to examine the role of the various state and local law enforcement agencies next session before approving such a request, Kirkpatrick said.
O'Rourke said he agreed that law enforcement agencies have specific responsibilities.
But when agency officers are called on for assistance, they will respond, he said.
O'Rourke said he would like to purchase the rifles for all sworn officers, but that there isn't adequate funding to do so.
"I do want to reiterate that in our rural areas, our officers are out miles and miles away from any kind of other resource, and when they do need assistance it will take quite a long time for someone to arrive," he said.
O'Rourke said Nevada Highway Patrol officers carry the same rifle being requested by Parole and Probation.
The division's officers, who are Category 1 POST-certified peace officers, primarily are involved in supervising offenders released from prison or who are on house arrest or are participating in such programs as drug court.
But O'Rourke said the officers respond to law enforcement emergencies and requests for assistance as well, including the deadly Sparks Middle School shooting last year.
Sen. Debbie Smith, D-Sparks, chairwoman of the committee, said the request was more than a simple equipment purchase. The request can be part of a policy discussion for lawmakers in the 2015 session, she said.
Contact Capital Bureau reporter Sean Whaley at swhaley@reviewjournal.com or 775-687-3900. Find him on Twitter: @seanw801.