Sandoval doesn't want to be considered for Supreme Court seat
February 25, 2016 - 6:16 pm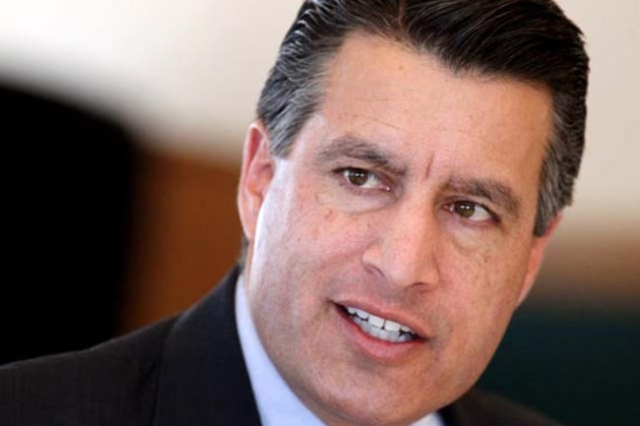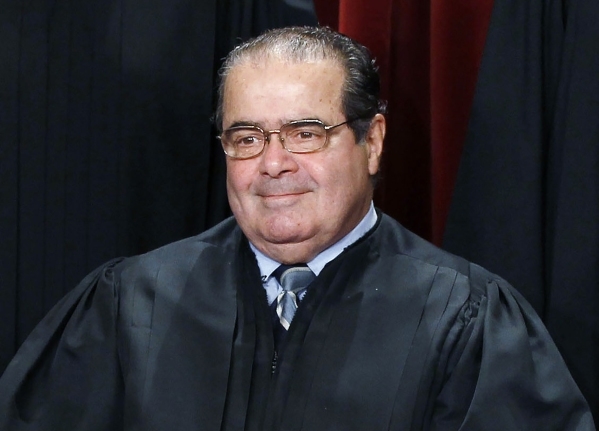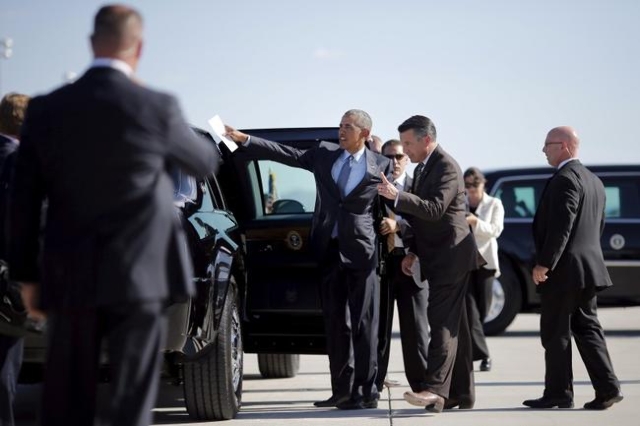 CARSON CITY — Gov. Brian Sandoval took himself out of consideration Thursday for a possible nomination to the U.S. Supreme Court, backing out after he became grist in the political machinations over the judicial appointment.
The two-term Republican governor, after a day of swirling speculation on whether his nomination by President Barack Obama could break a partisan logjam over filling the void left by the death of Associate Justice Antonin Scalia, said he's not interested, at least not now.
"Earlier today, I notified the White House that I do not wish to be considered at this time for possible nomination to the Supreme Court of the United States," Sandoval said in a statement.
"I have also spoken to Sens. Reid, Heller and McConnell and expressed the same desire to them. The notion of being considered for a seat on the highest court in the land is beyond humbling and I am incredibly grateful to have been mentioned," Sandoval said.
Sources close to Sandoval, a former federal judge, said the governor was honored to be considered for the post. But after it was leaked to the Washington Post that Sandoval agreed to be vetted by the White House, the news became national headlines focused on the political fight in the Senate over the appointment. Majority Leader Mitch McConnell, R-Ky., has said the Senate will not consider any nomination by Obama, now in his last year in office, and that the appointment to replace the conservative Scalia should come from the next president.
Inside the Washington beltway, political pundits speculated the Democratic president could make it politically uncomfortable for the GOP majority to reject outright a nominee if he put forth a qualified Republican.
After a day of intense national media attention, Sandoval quickly soured to the prospect of becoming a "political weapon" to try to push the Republican-controlled Senate to act on his nomination, sources said.
"The governor was genuinely interested. He agreed to be vetted but was under the impression this was going to be handled in a much more professional manner," one source close to the governor told the Review-Journal.
"It just became very apparent on how this was going to play out and he didn't want any part of it."
Republican opposition to considering any Obama nomination played a big role in Sandoval's decision, said another person familiar with the situation.
"The biggest factor was the Republicans in the Senate reaffirmed the position that they weren't going to hold hearings on anybody," the source said.
"He read the tea leaves," the source said of Sandoval. "I think he came to the conclusion this morning he didn't want to be a political football."
Speculation that Sandoval could be in the running surfaced in political circles within days after Scalia's death Feb. 13. On Saturday, while attending a National Governors Association meeting in Washington, D.C., he told the Review-journal he would "cross that bridge if it ever comes."
Sandoval met with Senate Democratic Minority Leader Harry Reid on Monday and the Supreme Court vacancy came up during discussions. Reid said he did not leak Sandoval's name as a possible contender.
Sandoval called Reid Thursday morning to inform him of his decision before issuing a public statement.
"The level with which this took off is greater than people thought it would," Kristen Orthman, Reid's communications director, said of the national attention Sandoval's potential nomination garnered. "This is a huge story and there's just so much focus on it. Any piece of news becomes a bigger deal."
Last week U.S. Sen. Dean Heller, R-Nev., backed McConnell's rejection of any Obama high court nominee. On Thursday, he issued a statement saying he supports Sandoval's decision to withdraw his name.
"As a friend and former colleague of Gov. Sandoval's, I believe he is eminently qualified for this position," Heller said, adding, "I hope the next president will consider him in the future."
Sandoval's credentials make him a candidate worthy of consideration, observers say. He was confirmed by the Senate 89-0 in 2005 for the U.S. District Court bench. Before that he was Nevada attorney general, former chairman of the state Gaming Commission and a former state legislator.
"I have reason to believe that he was very high on the list. I think the White House was giving it serious consideration," one source said.
But given the political stalemate, "The process to get there was for all intents and purposes closed."
Sandoval, the source said, "came to the conclusion that this was not his time."
— Contact Sandra Chereb at schereb@reviewjournal.com or 775-461-3821. Find her on Twitter: @SandraChereb