Scalia death creates uncertainty over several issues affecting Nevada
February 15, 2016 - 9:36 pm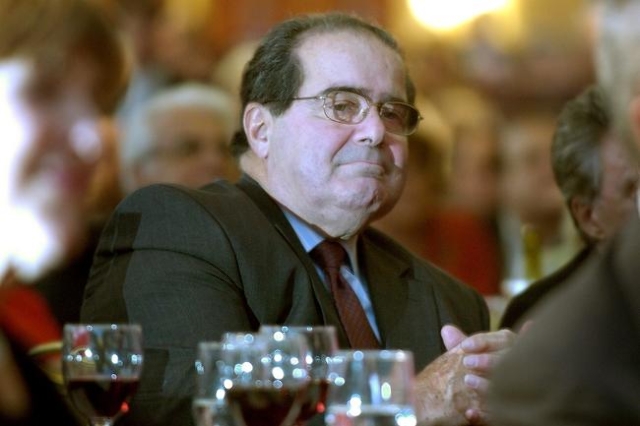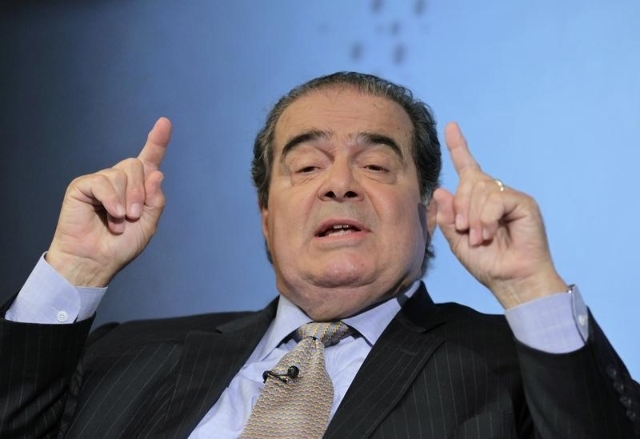 CARSON CITY — The sudden death of U.S. Supreme Court Justice Antonin Scalia does not affect any Nevada-specific cases, but advocates for various issues said Monday his death creates uncertainty as the nation's highest court considers hot-button issues such as union membership, abortion rights and immigration.
"They may not be Nevada-specific, but certainly those issues affect Nevadans every day," said former state Sen. Sheila Leslie, D-Reno.
Scalia, a conservative member of the court, died Saturday during a hunting trip at a Texas ranch. He was 79.
With the nine-member court down to eight and evenly split between conservatives and liberals, the prospect of 4-4 ties is real. In such cases, lower court rulings would prevail.
Organized labor
Justices heard arguments in January in a California case challenging a requirement that public employees in 23 states and the District of Columbia contribute to the cost of collective bargaining even if they don't belong to the union.
It was widely believed the court would overturn that requirement in a blow to organized labor. In a tie vote, the lower court ruling, which sided with the union, would stand.
"That's something that I think nationwide people are looking at, how is that going to impact the right-to-work issue," said Michael Schaus, spokesman for Nevada Policy Research Institute.
The institute, a Las Vegas-based libertarian think tank, has tangled with the Clark County Education Association over union membership of teachers. Teachers there have a limited period each year to opt out of union membership.
"While it wouldn't directly impact Nevada teachers, it would open the door for public employees to start looking at their union and whether it is truly beneficial to them," Schaus said.
Reproductive rights
The court is scheduled to hear arguments next month in an appeal by abortion clinics challenging a Texas law imposing tougher restrictions on physicians and facilities. A lower court upheld the law.
Janine Hansen, president of Nevada Families and an abortion opponent, said that case would not have a big impact in Nevada because voters in 1990 passed a referendum ratifying Nevada's current abortion laws. Voters must approve any changes.
She said a bigger concern from a conservative view is religious liberties, an issue at stake in a case to be heard in March. Religious groups are challenging a mandate under President Barack Obama's Affordable Care Act that contraceptives be covered under insurance policies.
Scalia's death, Hansen said, "is going to change the whole tenor of the Supreme Court."
Immigration
Laura Martin with the Progressive Leadership Alliance of Nevada said Scalia's death also casts more uncertainty over Obama's plan to shield millions of undocumented immigrants from deportation.
Nevada Attorney General Adam Laxalt joined 25 other states last year in challenging Obama's executive action on immigration, which was blocked by a federal appeals court. The Supreme Court will consider the issue in April.
"President Obama took this action to keep families together," Martin said, adding that the program "would no longer exist" in a 4-4 tie.
Second Amendment
Scalia wrote the court's 2008 decision that overturned Washington, D.C.'s ban on handguns, ruling that the Second Amendment protects an individual's right to private gun ownership.
Nevada Firearms Coalition President Don Turner said losing Scalia and his strict interpretation of the Constitution creates a vexing void.
"Needless to say there's a lot of consternation about his replacement," Turner said.
Gaming
Regarding gaming, the state's top industry, former American Gaming Association President Frank Fahrenkopf said he doesn't see any unresolved issues in the Supreme Court.
Contact Sandra Chereb at schereb@reviewjournal.com or 775-461-3821. Find her on Twitter: @SandraChereb