Sheriff says his family's free Burning Man flight was not a 'joy ride'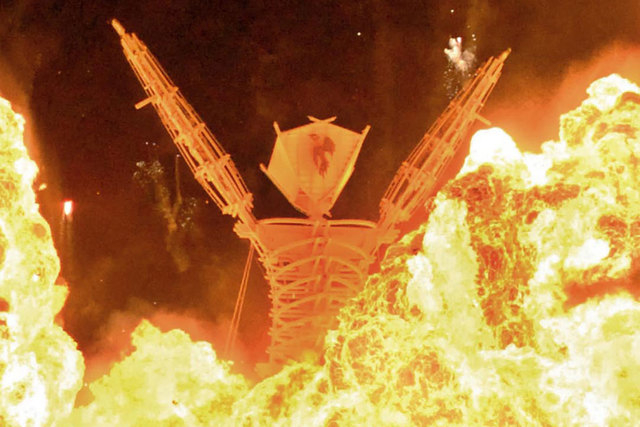 A Northern Nevada sheriff is defending his family's use of the agency's helicopter that was headed to the Burning Man festival site.
Washoe County Sheriff Chuck Allen, his wife and son were aboard the Regional Aviation Enforcement Unit flight on Sept. 5 to the Black Rock Desert, which is 110 miles north of Reno, the Reno Gazette-Journal reported.
Officials say the helicopter is typically used to respond to crimes, rescues and natural disasters.
It was already scheduled to fly to the site.
Allen said he met local and federal officials, toured the festival site, greeted his deputies working the event and attended a dinner that featured other officers and their spouses.
He said his family didn't participate in Burning Man festivities and that it wasn't a "joy ride."