Sleepy trucker blamed for fatal crash north of Las Vegas
Updated July 18, 2018 - 1:53 pm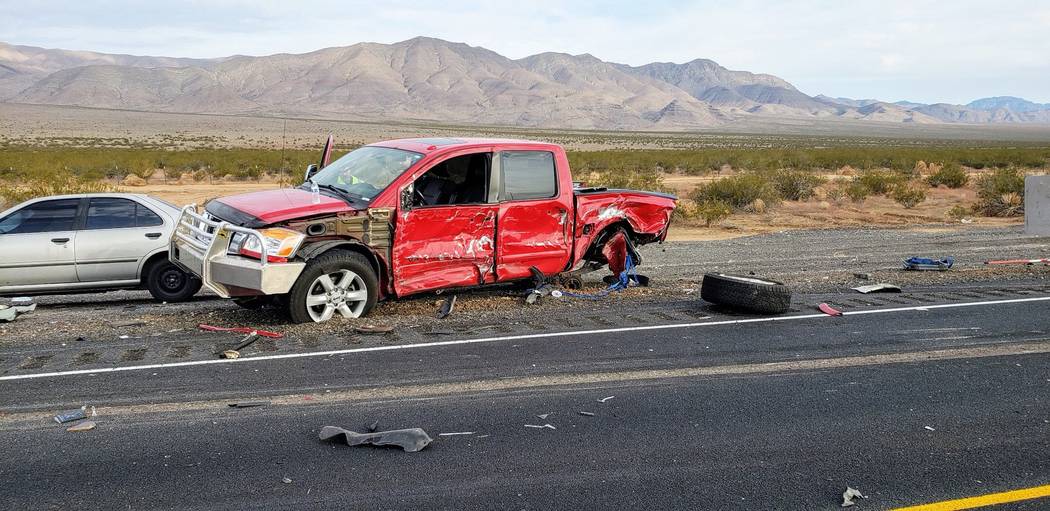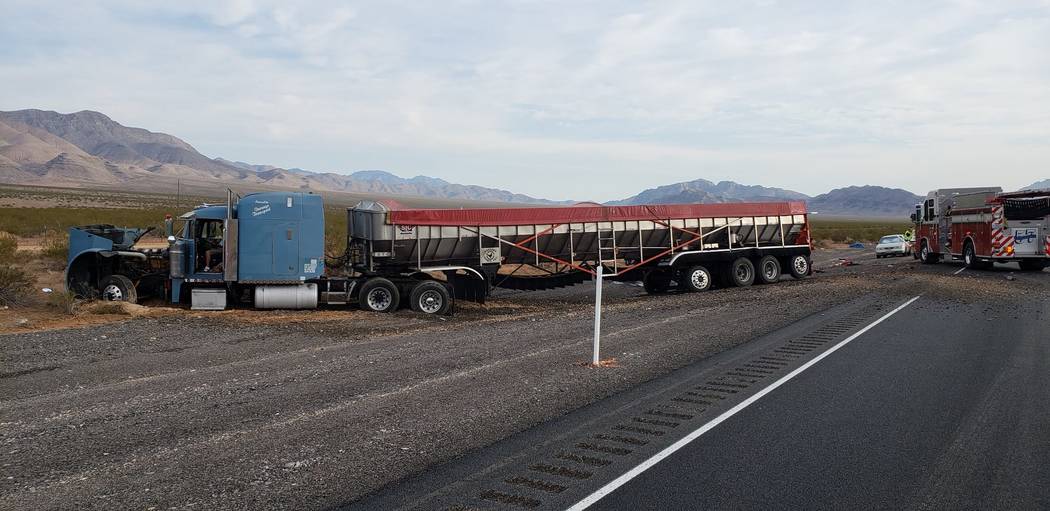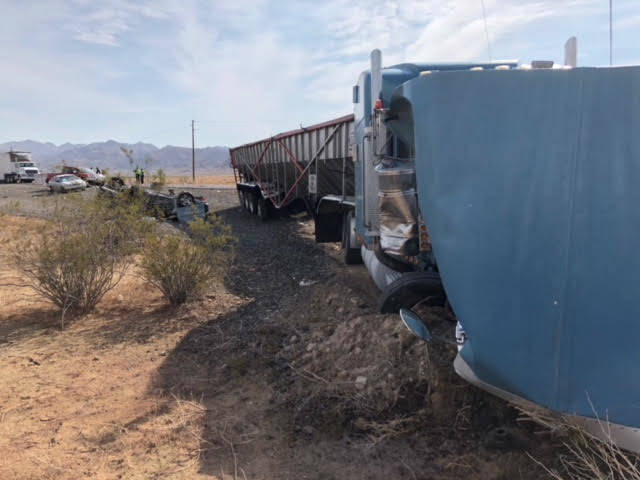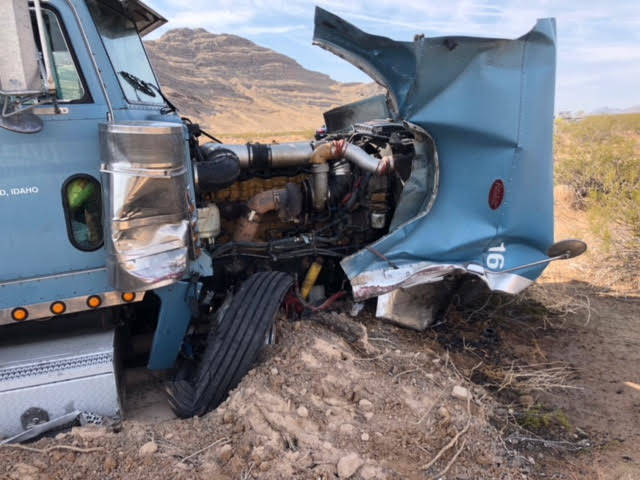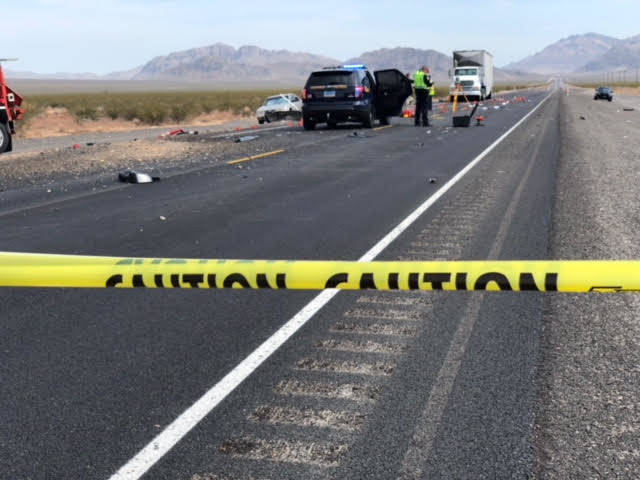 A dozing truck driver slammed into four vehicles stopped on U.S. Highway 93 at a construction zone early Wednesday, killing two Idaho men, the Nevada Highway Patrol reported.
The accident occurred at approximately 6 a.m. at crash at mile marker 63, about 50 miles north of Las Vegas and south of Coyote Springs, according to Highway Patrol.
Four southbound vehicles were stopped at the direction of a construction crew flagger in an area restricted to one lane for installation of "rumble strips" on the shoulder when a semitrailer loaded with sand struck them, the patrol said.
The semi driver admitted to investigators he was asleep at the wheel, and awoke seconds before impact, it said.
The semi struck the rear of a Toyota Corolla, ejecting the driver and passenger, before striking another semi, a Nissan Titan and a Chevy Malibu and coming to a stop.
The passengers of the Corolla, identified as 35- and 50-year-old men from Idaho, were pronounced dead at the scene.
The drivers of the Titan and Malibu were transported by ground to a hospital with non life threatening injuries.
The semi driver responsible for the accident was transported to University Medical Center in Las Vegas with minor injuries. If was not immediately known what, if any charges he would face.
All travel lanes on the highway were temporarily blocked during the investigation. U.S. 93 has since reopened, according to the Regional Transportation Commission.
#trafficalert US93 at mile marker 63, 2x fatal crash involving 4 vehicles. All travel lanes are closed, traffic is being diverted onto SR168. US93 is also closed at IR15. Unknown when roads will reopen, use caution in the area as we investigate. #buckleup #drivesafenv #nhpsocomm pic.twitter.com/1D7MRV1z5g

— NHP Southern Command (@NHPSouthernComm) July 18, 2018
Contact Max Michor at mmichor@reviewjournal.com or 702-383-6239. Follow @MaxMichor on Twitter.