Southern Nevada voters complain of recall petitioners' behavior
October 23, 2017 - 8:03 pm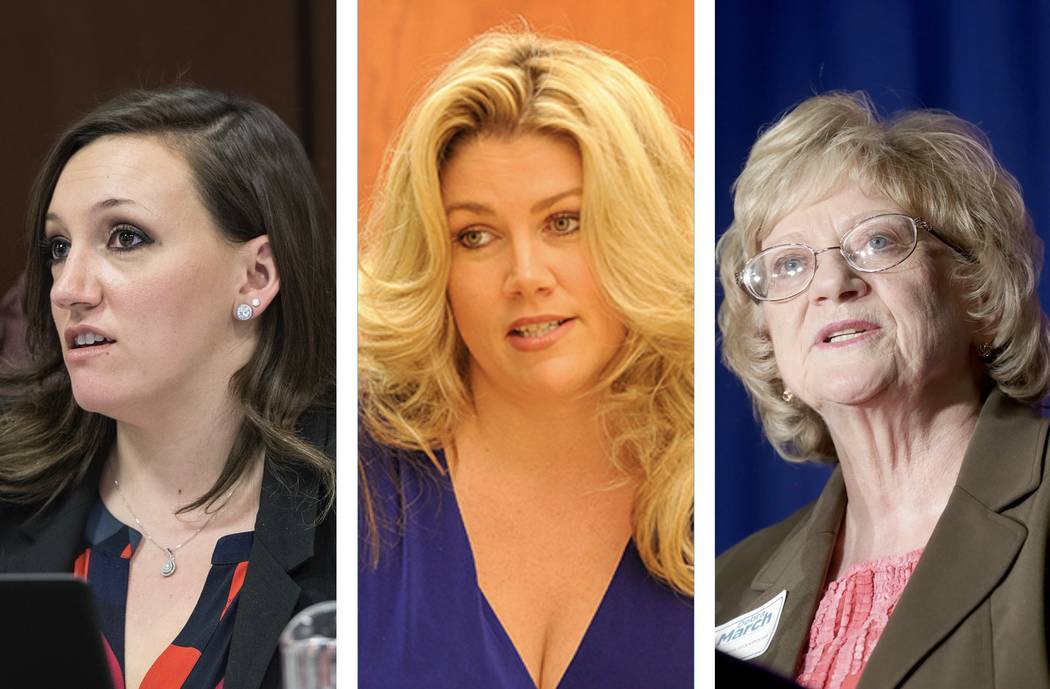 A group of Southern Nevadans shot off a letter Monday accusing recall petition canvassers of harassing voters and misrepresenting the recalls in an effort to gain signatures.
The letter was sent to the presidents of three committees that oversee the recall efforts of three state Senators — Joyce Woodhouse, D-Henderson; Nicole Cannizzaro, D-Las Vegas; and Patricia Farley, I-Las Vegas — and the committees' respective presidents, Stephen Silberkraus, Claire Roth and Annalise Castor.
They said some canvassers have been aggressive and refused to leave when turned away by voters, accused Cannizzaro of "pocketing money from her constituents," without evidence and have tried to tell voters they are signing an "anti-recall" petition that supports the three senators, and references written, anecdotal examples from constituents.
"We hereby demand that your canvassers immediately cease in engaging in the described conduct; otherwise we will be forced to take further legal action as the situation warrants," the letter reads.
The letter was signed by a combined 10 residents from the three senate districts where the recall efforts are occurring.
The committee presidents, Silberkraus, Roth and Castor, could not be reached for comment Monday night, and have not returned several previous requests for comment from the Review-Journal. Phone numbers listed on two of the three recall petitions filed with Clark County and the Nevada Secretary of State appear to have been disconnected, and a third goes to a voicemail, which has not been set up and then hangs up.
Democrats have been working on a counter-recall campaign called "Decline to sign" since the early days of the efforts.
On Monday, the anti-recall group gained an odd bedfellow: Assemblyman Ira Hansen, who has for years been on of the Legislature's most conservative voices.
Hansen tweeted that recalls are for "egregious breaches," and added that they are "not warranted here."
"Fairness over partisanship," Hansen's tweet read. "Let voters be heard at ballot box."
Contact Colton Lochhead at clochhead@reviewjournal.com or 702-383-4638. Follow @ColtonLochhead on Twitter.
Letter to Recall Committees by Las Vegas Review-Journal on Scribd