State Supreme Court won't dismiss case against Nevada on patient dumping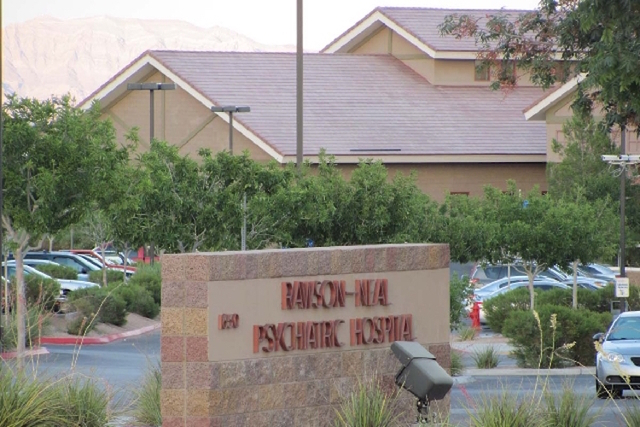 CARSON CITY — An effort by Nevada officials to dismiss a lawsuit brought by a former psychiatric patient who claimed he was involuntarily discharged from a Las Vegas mental health facility has been rejected by the Nevada Supreme Court.
The ruling was a victory for James Flavy Coy Brown and other former patients at the Rawson-Neal Psychiatric Hospital in Las Vegas who claimed they were bused out of state without a plan for proper care.
Southern Nevada Adult Mental Health Services, along with several state officials identified by name, including physicians at the facility, had asked the court to overturn a lower court ruling by District Judge Valerie Adair rejecting the case's dismissal.
On appeal, the state argued that the claims in the lawsuit were medical malpractice issues, and Brown failed to file a required affidavit from a medical expert, rendering the case void.
But the Supreme Court said that while one of Brown's claims was for medical malpractice, other negligence claims were also part of the complaint.
The court said that most of the allegations revolve around Brown's discharge and Rawson-Neal's failure to develop or implement proper discharge policies. There is also the question of the extent non-medical professionals were involved in the discharge.
State officials can seek to dismiss the case when the record is more developed, the court said in the ruling posted Friday.
Rawson-Neal came under scrutiny in February 2013 for discharging Brown to Sacramento, California, with no support or family waiting for him. Brown's discharge was first reported by the Sacramento Bee and was followed by an investigation of alleged patient dumping by the hospital.
After an investigation of alleged cross-border dumping of mental patients, Nevada officials announced in April 2013 that two state employees were fired and three others were facing lesser discipline.
The action followed a state review of cases involving more than 1,500 patients who were released in the previous five years from Rawson-Neal, the state psychiatric hospital run by Southern Nevada Adult Mental Health Services, and bused out of state.
Nevada last year paid $400,000 to San Francisco to settle a lawsuit filed for the costs of caring for 24 homeless, indigent former mental patients who were sent to the city.
Contact Sean Whaley at swhaley@reviewjournal.com or 775-461-3820. Find @seanw801 on Twitter.
RELATED
San Francisco sues Nevada over alleged patient dumping
Feds give Nevada 10 days to fix mental patient dumping
Nevada flaws aired at 'patient dumping' session
Ticket to nowhere's consequences continue