Storm Area 51: A look at Day 2 — PHOTOS
September 20, 2019 - 6:02 pm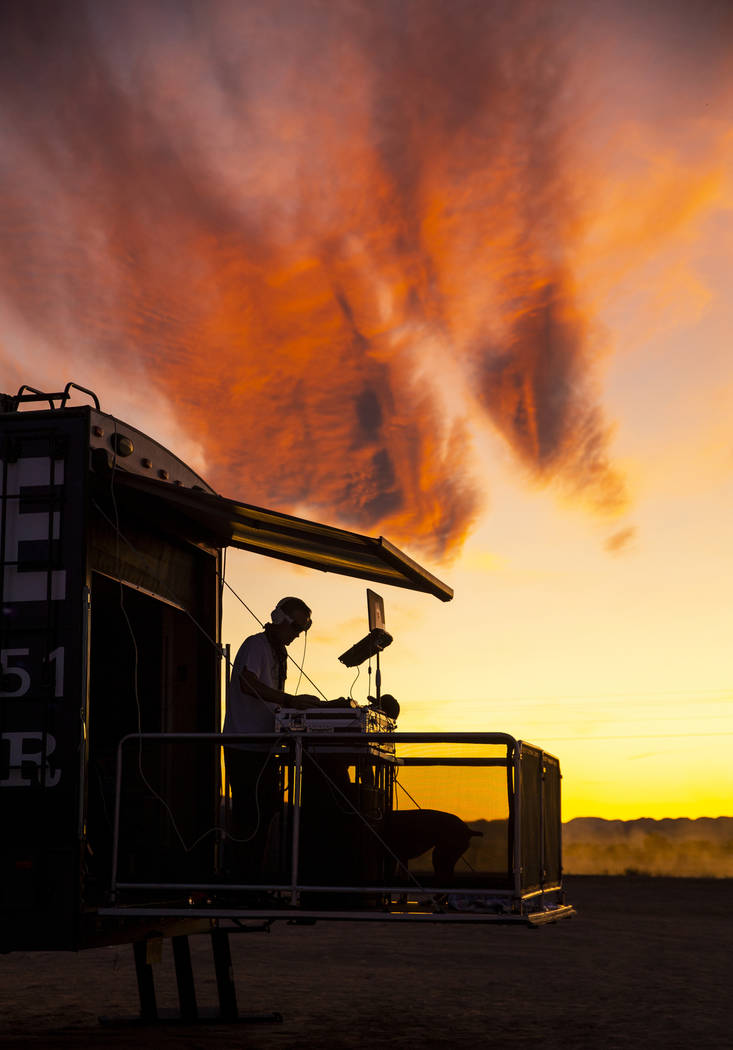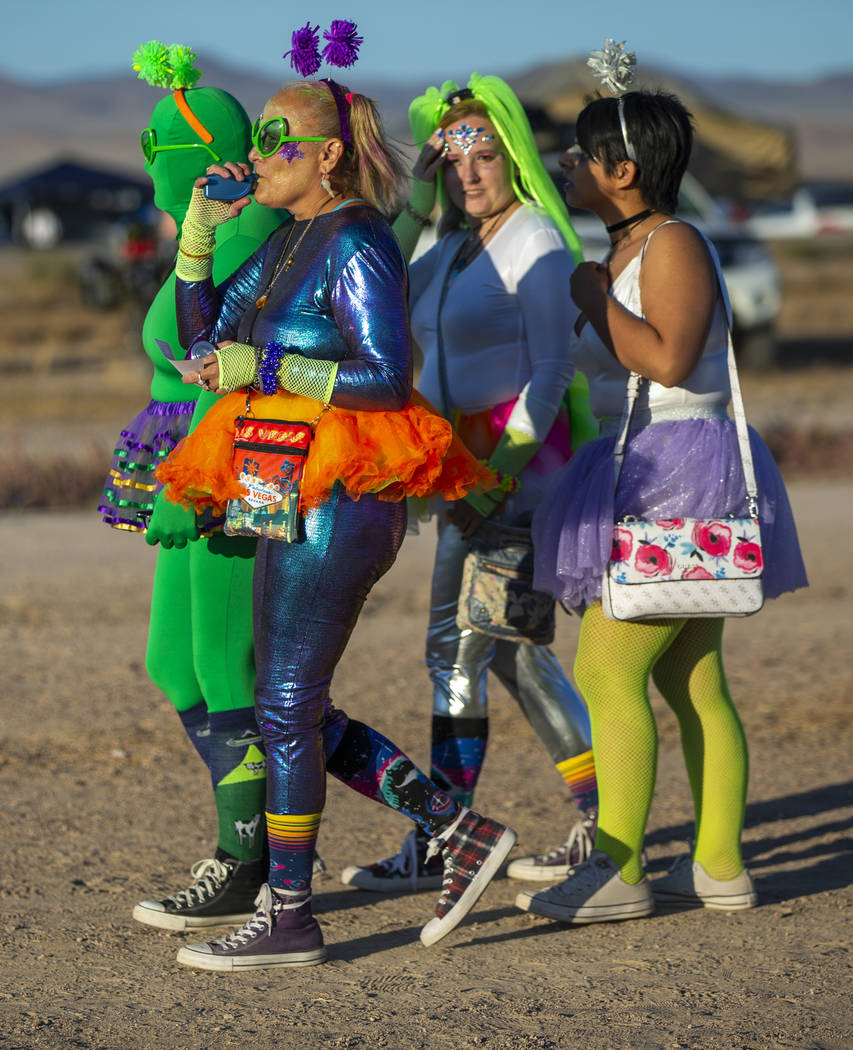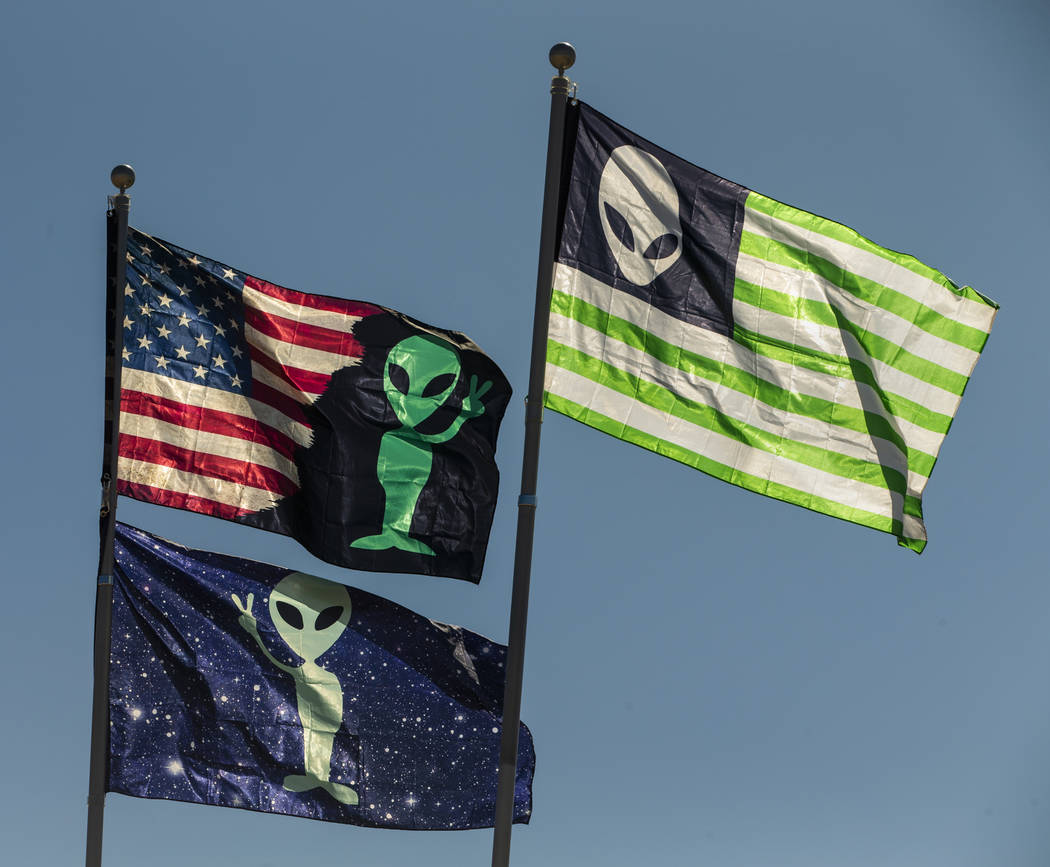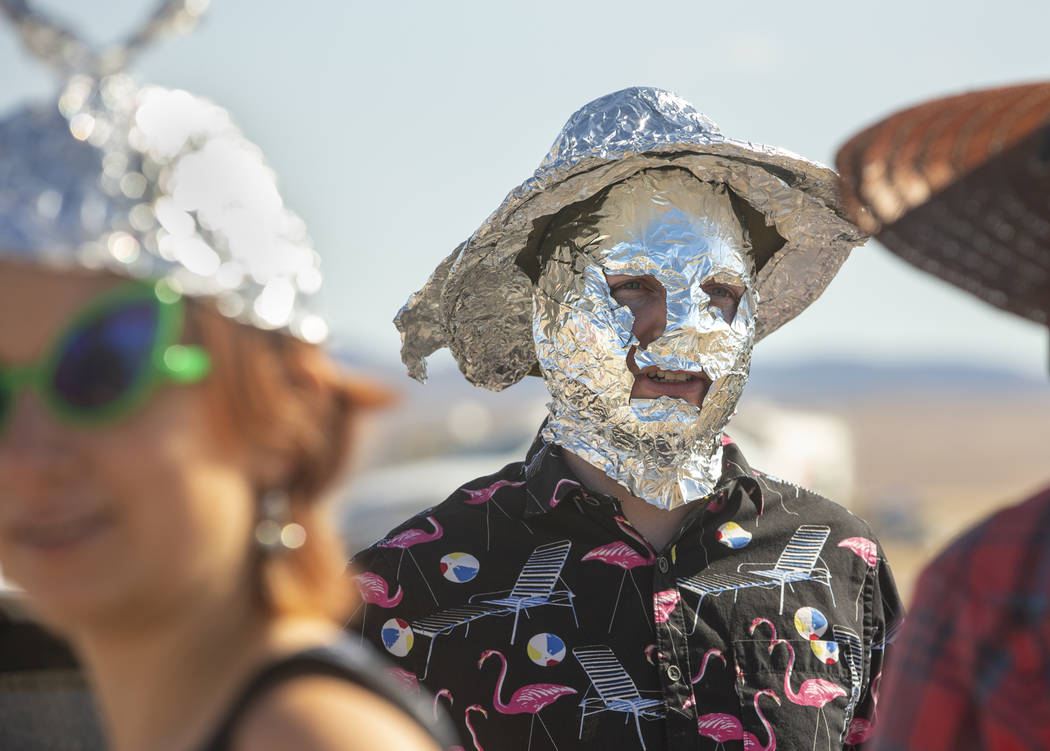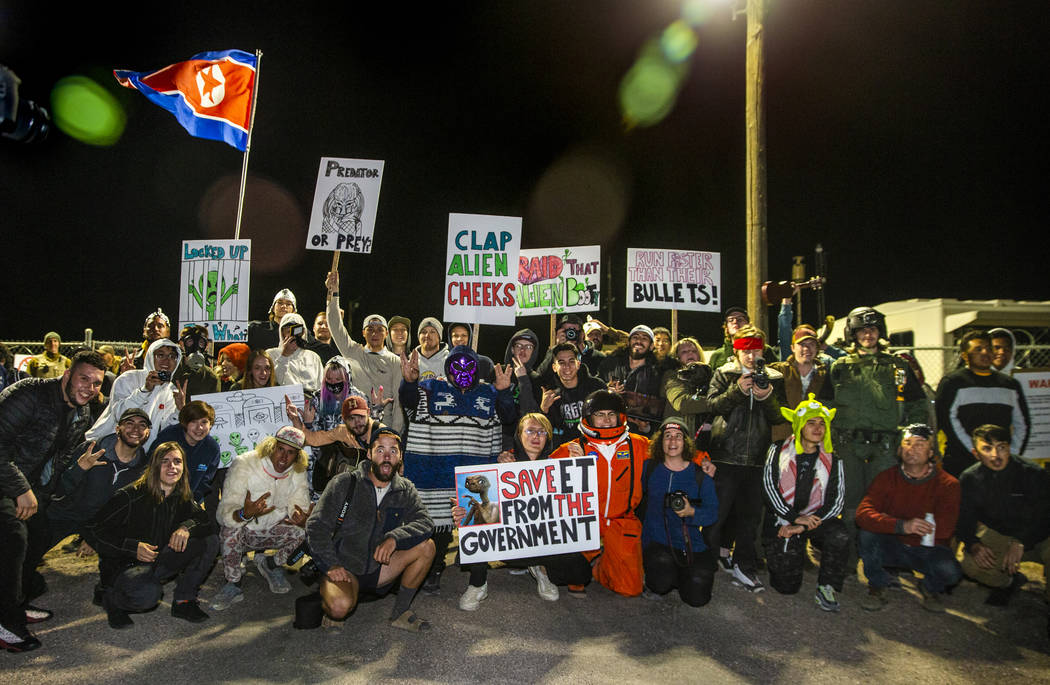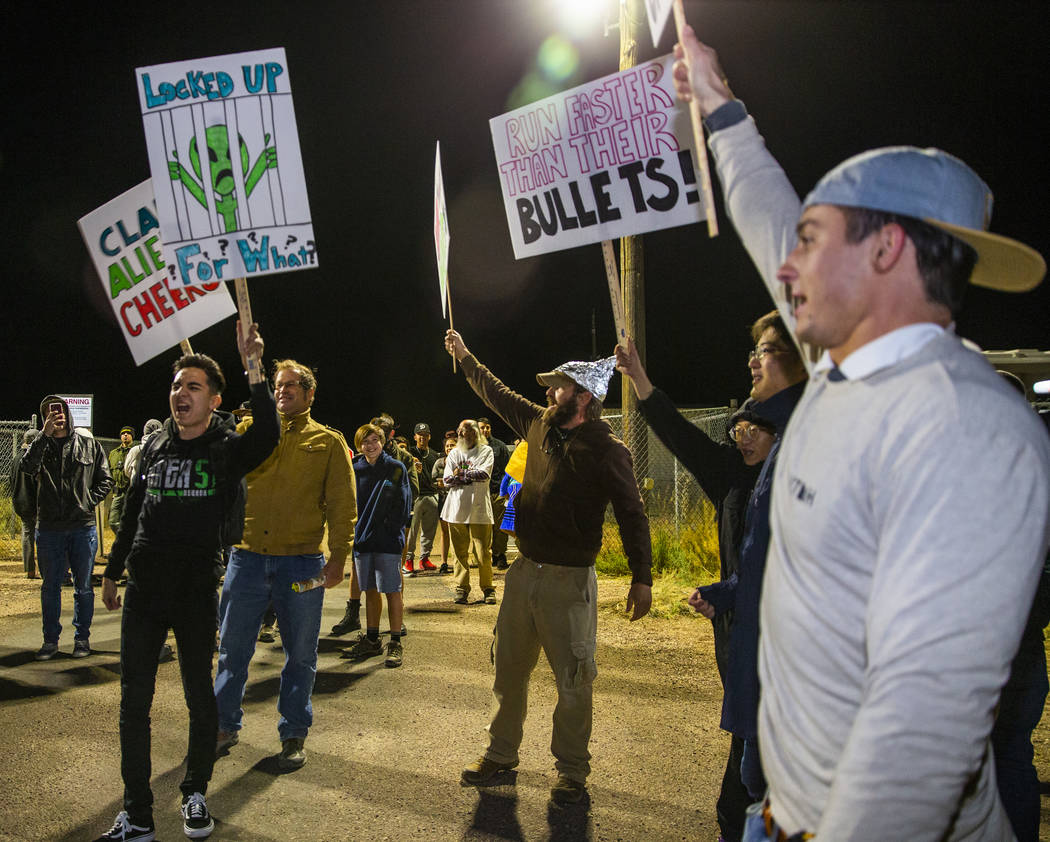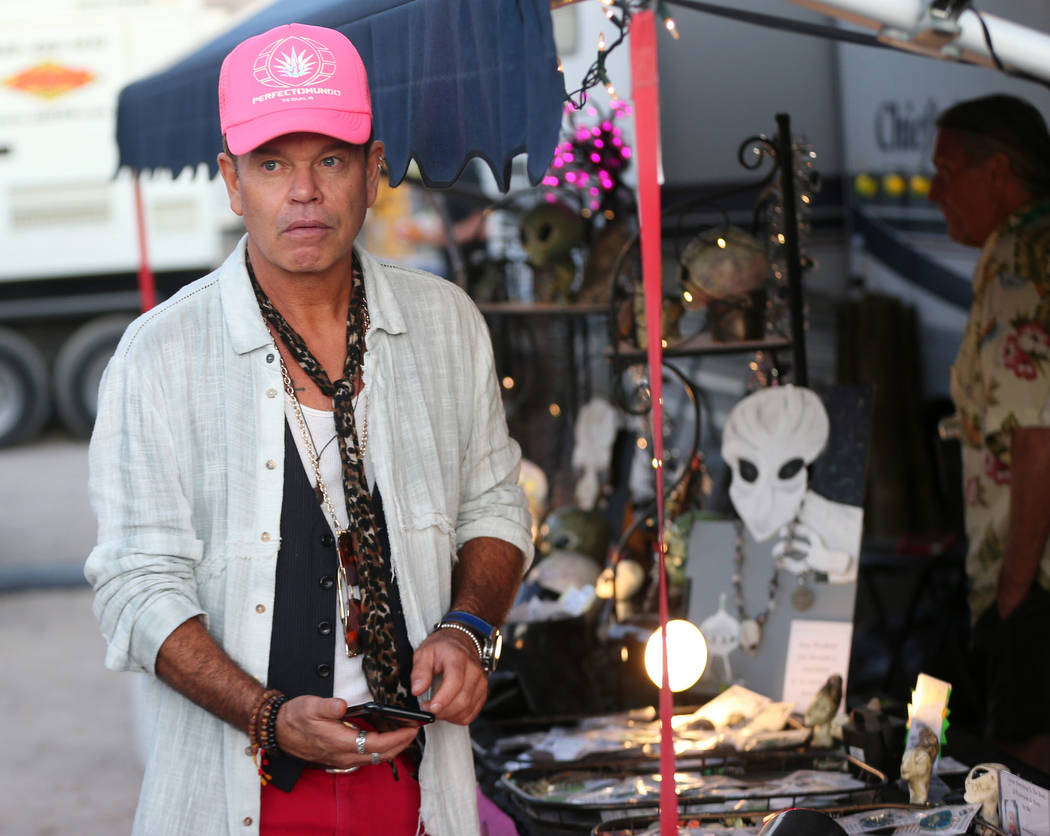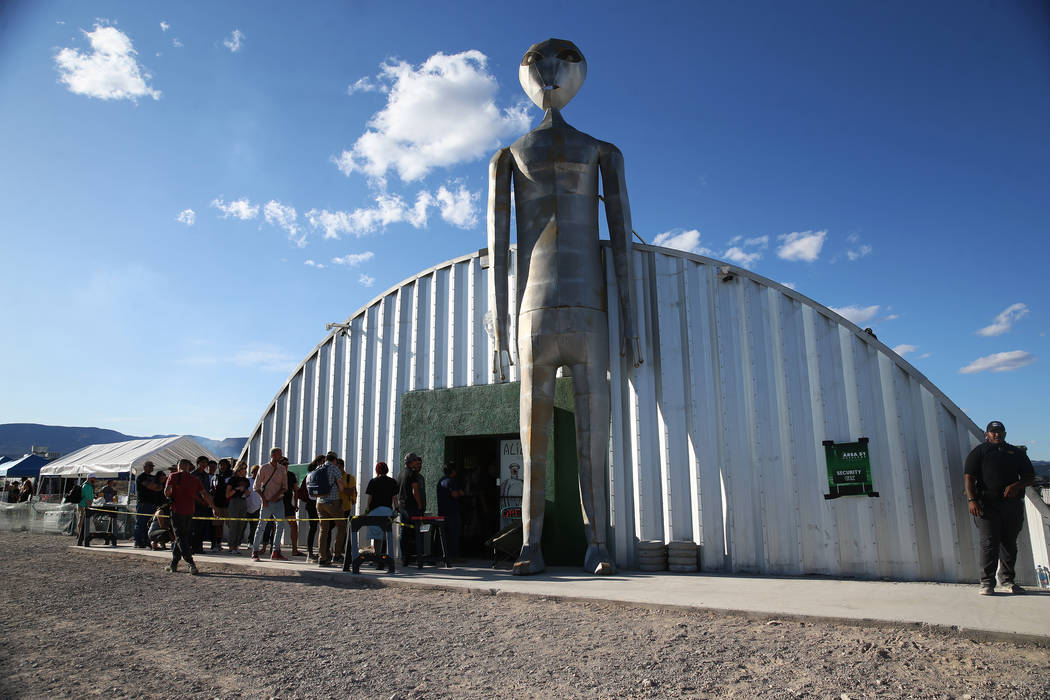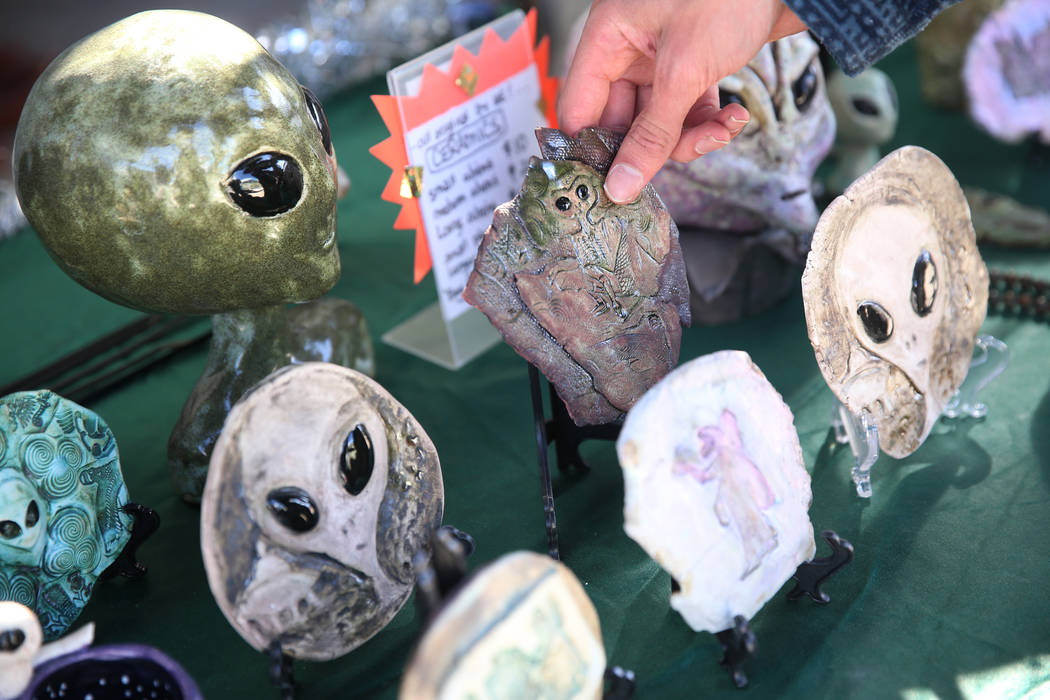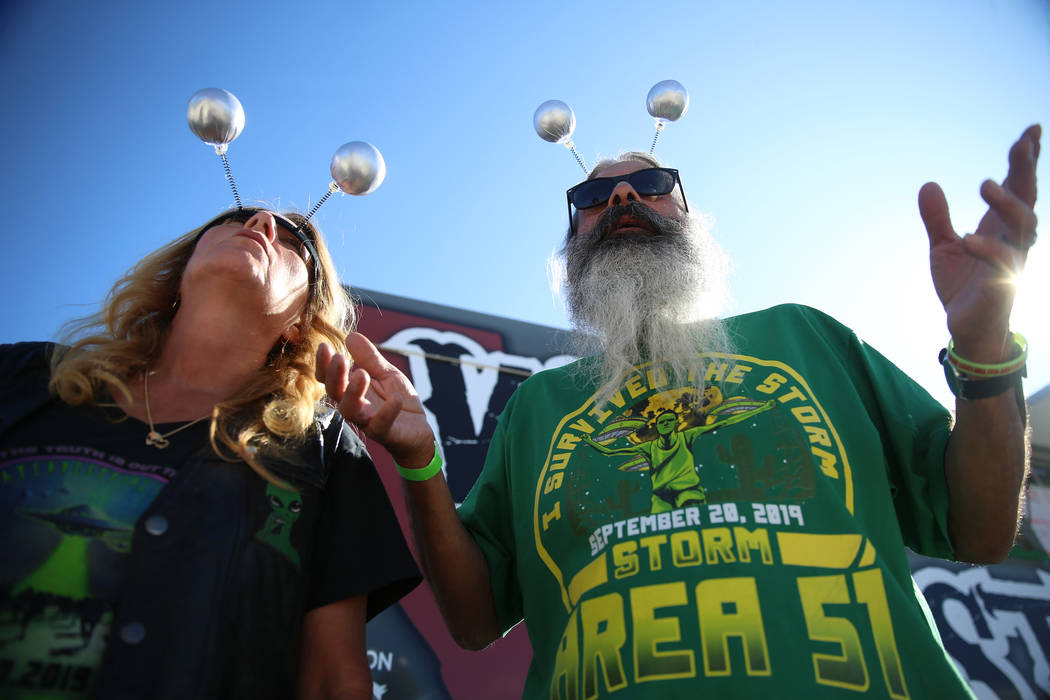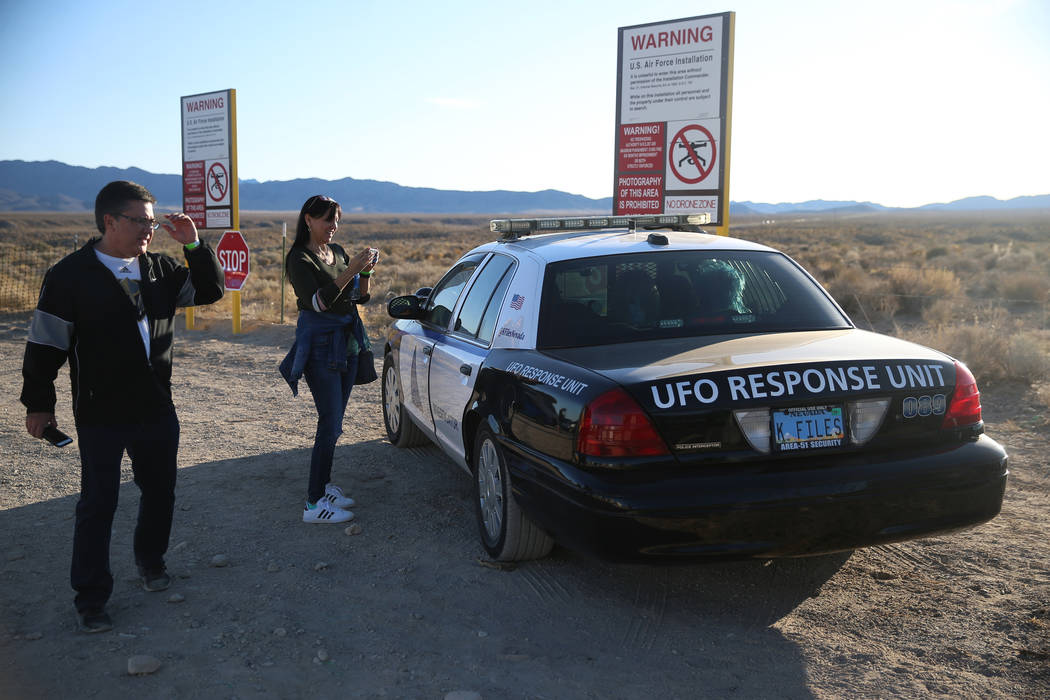 Day 2 of the Area 51 raid event started early, with about 100 extraterrestrial enthusiasts converging at the back gate of Area 51 near Rachel at 3 a.m. to follow through on the original Storm Area 51 plan.
Making the trek to one of two security gates at Area 51 been a popular activity for those Area 51 raid crowd in Rachel.
Also on Friday, Area 51 Basecamp kicked off in Hiko, about 40 miles from Rachel.
Check out the scene from the Friday day in Rachel and Hiko.
Related
Aliens invade Golden Knights practice in Las Vegas
Storm Area 51 live blog: Friday
Storm Area 51 pre-party brings out 'aliens' in Las Vegas — PHOTOS
Storm Area 51: A look at Day 1 — PHOTOS