Storm Area 51 fans arriving, setting up roadside campsites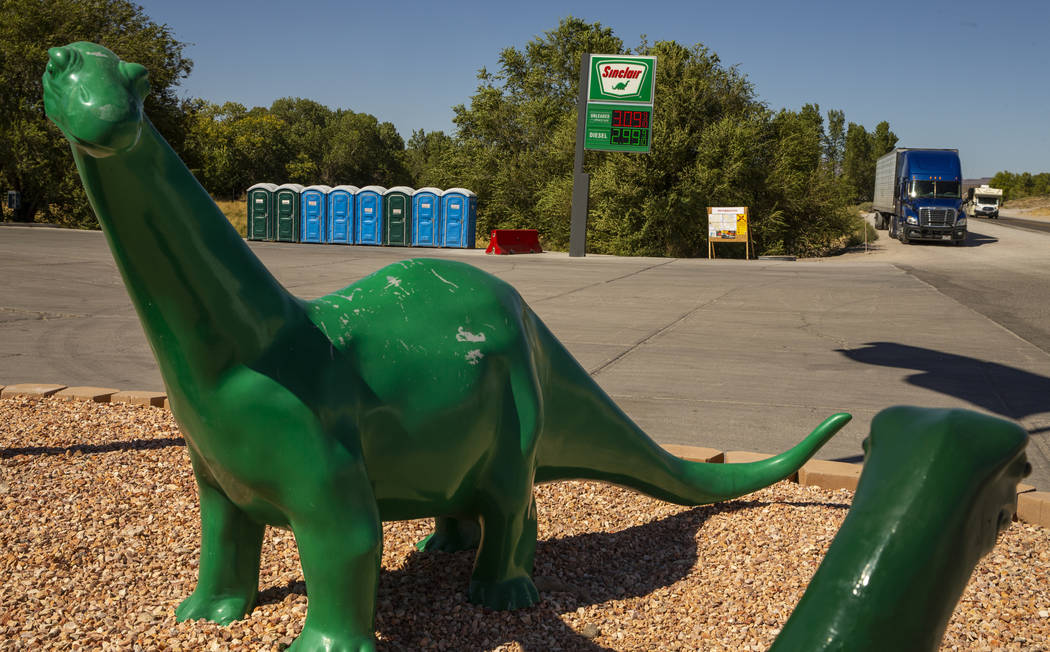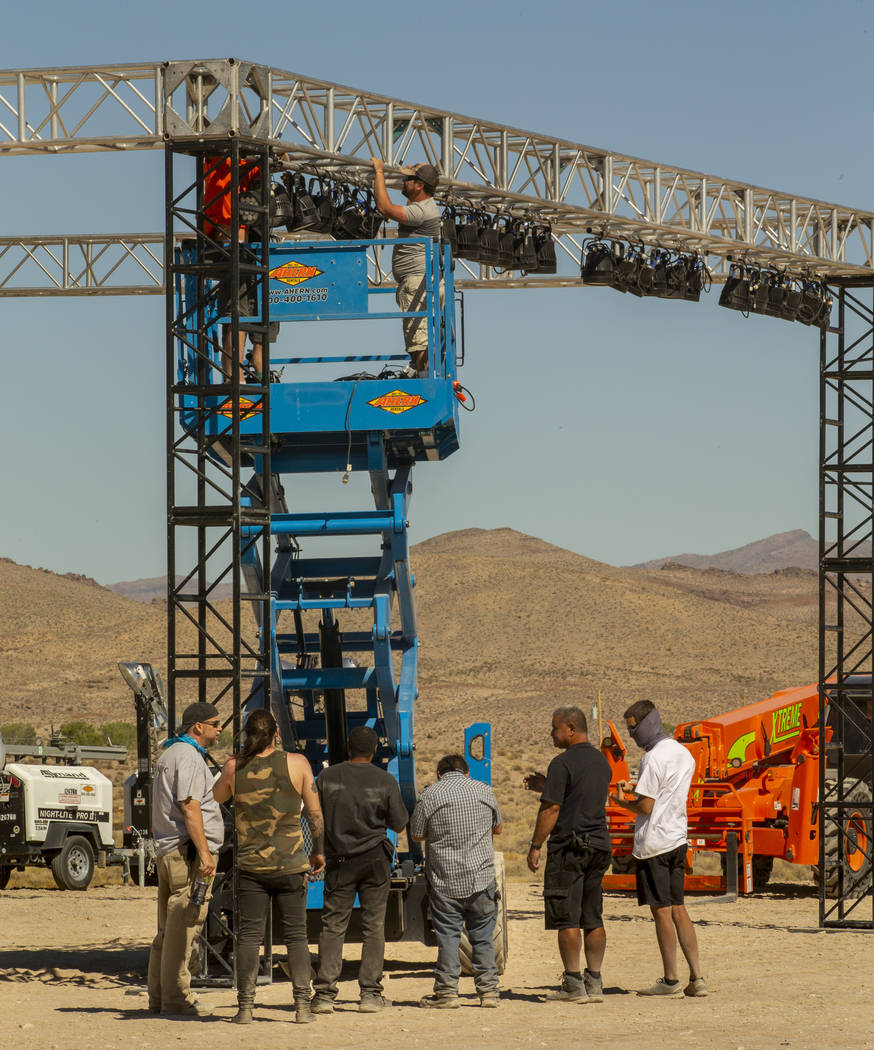 RACHEL — Ahead of the official kickoff of Alienstock, groups of campers are already set up offsite, just off Route 375 in Rachel.
Multiple camps are visible off the highway with various campers and tents set up. Some are flying American flags and some with alien-themed flags, letting passersby know they're here for the party.
Allienstock, scheduled for Thursday-Sunday, is one of two Storm Area 51-related events taking place in Lincoln County, with Area 51 Basecamp occurring Friday and Saturday in Hiko, about 40 miles from Rachel.
Rachel was thrust into the national spotlight in June, thanks to a Facebook post encouraging people to storm the secretive Air Force base commonly known as Area 51— long rumored to house extraterrestrial technology — to "see them aliens." It later morphed into a three-day music festival.
One group of campers made up of three retirees, two from Las Vegas and one from New York, are here to have a good time.
Their campsite is made up of three campers, their vehicles, two off-road vehicles and a solar grill. Two other groups also set up in their area, with two other campsites set up within a mile. They said they found their spot ahead of time on Google maps.
"We came out here camping, to ride the machines because it sounded like a cool event," said Ken Faulhaver, 64, of Las Vegas. "We're here to see the people."
Faulhaver is a believer in aliens and and wants to hang out with others who share similar beliefs.
The vendors and music are also a draw for Faulhaver and his group, as he heard there was a wide mix of musical acts slated to play Alienstock.
"I hope they play something of my era," he said. "We're going to buy some merchandise and some beer. We're here for the spectacle."
The group heard about the Storm Area 51 movement after it blew up online when a Facebook joke went viral, spawning the two events.
"We said let's go," said Arlie Slattery of Las Vegas. "So, here we are."
Although the number of expected attendees fluctuates between a few thousand and up to 50,000 people, Faulhaver said he's leaning on the larger side.
"It's getting a lot of publicity, Las Vegas ain't that far away, we got almost three million people," he said. "Who knows who's going to show?"
Although the party is the main draw for the group, they wouldn't mind having an extraterrestrial experience.
"I'm hoping they (aliens) show up," he said. "Come on (aliens) and join the party."
Contact Mick Akers at makers@reviewjournal.com or 702-387-2920. Follow @mickakers on Twitter.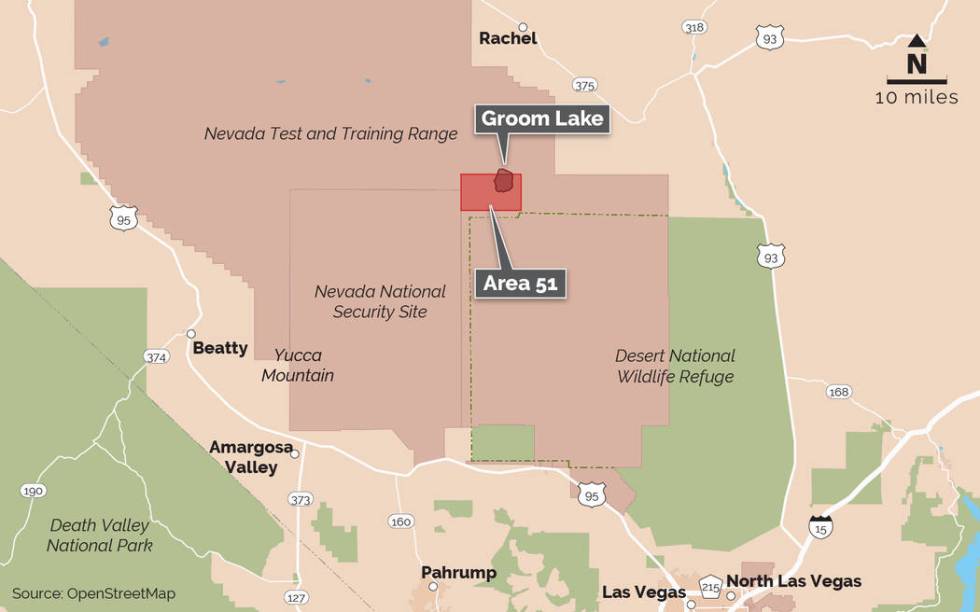 RELATED
Storm Area 51/Alienstock live blog from Rachel — Thursday
First responders set up command post in advance of Storm Area 51
Storm Area 51 events — TIMELINE
Alienstock anxiety is settling in with some Rachel residents
FAA issues flight restrictions for Storm Area 51 events in Nevada
Storm Area 51 event organizers scrambling to prepare sites