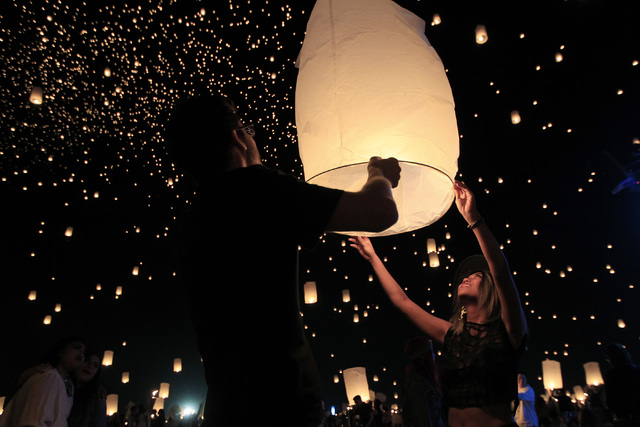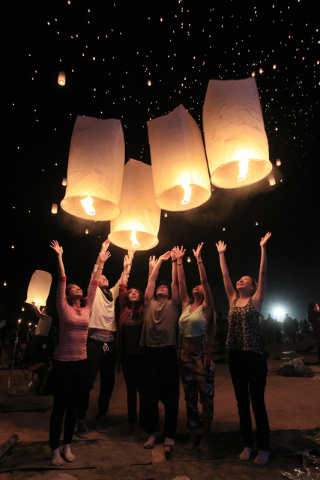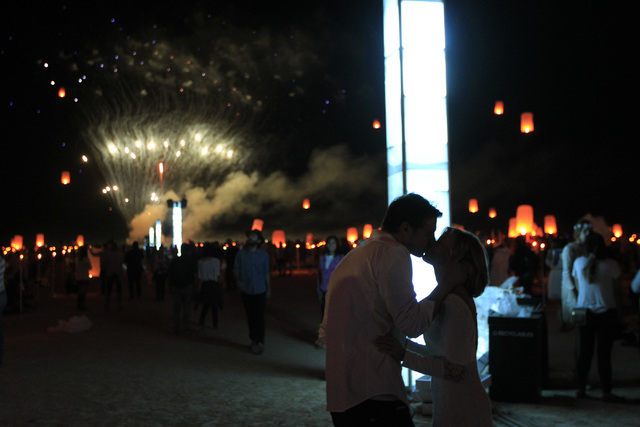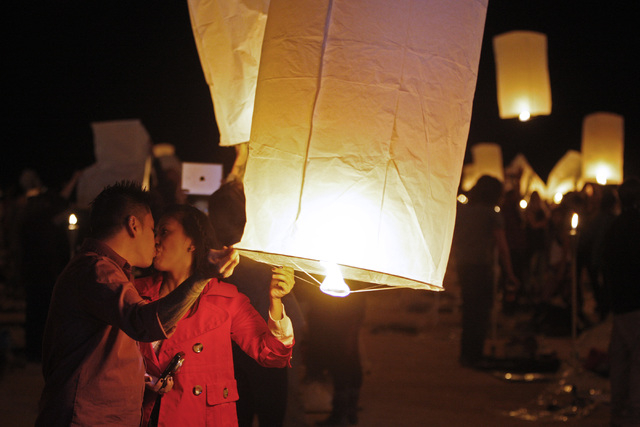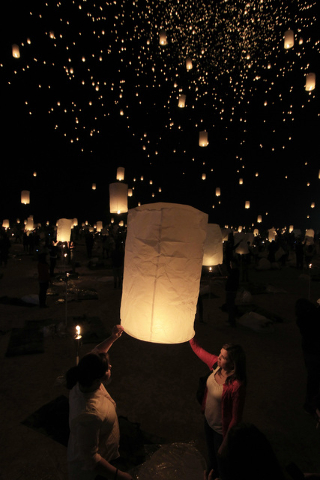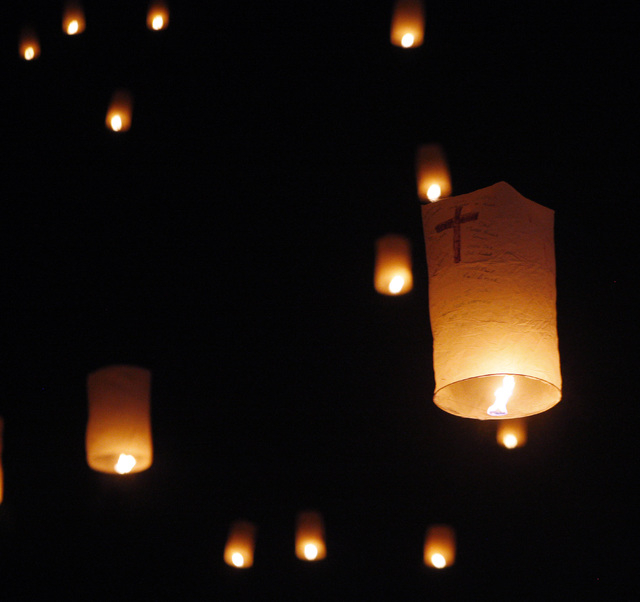 The RiSE Lantern Festival is returning to Southern Nevada this October for the third year.
The event, which has drawn around 10,000 people to past events, transports participants to a location outside of the Las Vegas Valley to release paper hot-air propelled lanterns into the night sky.
With organizers facing heavy backlash following the group's initial event in October 2014 due to transportation issues, the festival has split this year's event into two days, October 7 and 8, at the Moapa River Reservation, 35 miles north of Las Vegas
Organizers hope that expanding the event into two days will allow more people the chance to experiences the "collective elevation of peoples' hopes, dreams, resolutions, goals and desires."
Tickets for this year's RiSE Festival go on sale May 17 and are $89-$109 for adults and $59-$69 for children three to 10-years-old with an accompanying adult.
In a move that started with the group's second event, the festival will have on-site parking available for $25 per vehicle. Attendees also have the option to take a shuttle from the Las Vegas Strip for $39 per person, organizers said in a news release.
To purchase tickets: RiSE Festival
Contact Caitlin Lilly at clilly@reviewjournal.com. Find her on Twitter: @caitielilly_
RELATED
Lanterns light up desert night sky near Las Vegas — PHOTOS
Lantern festival marred by hours-long bus woes
BLM: Cleanup on track after RiSE Festival
Permit hopes rise with lantern festival test launch