Tourism breaks 5 million mark in Reno-Sparks area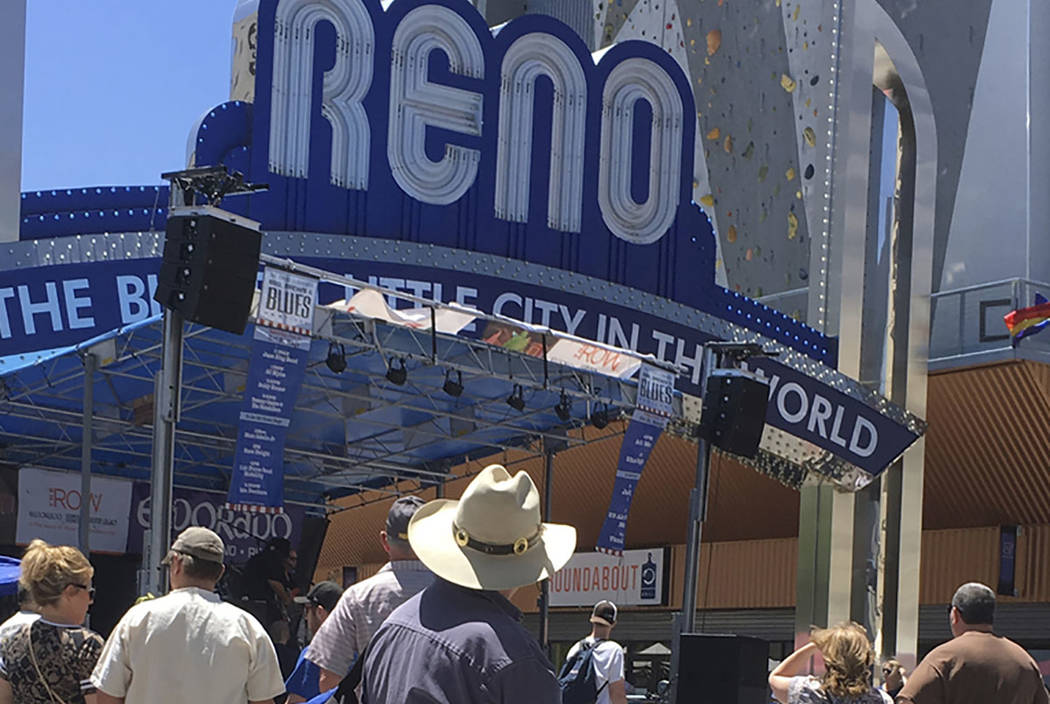 RENO — The number of visitors to Reno-Sparks and Washoe County over the past year topped the 5 million mark for the first time since 2007.
The Reno-Sparks Convention and Visitors Authority and area policymakers cite several factors for the increased visitation for fiscal year 2017, the Reno Gazette Journal reports . They range from a strong U.S. economy to a renewed push to market the Reno-Tahoe area and buzz from the arrival of high-profile companies such as Apple, Google and Tesla.
When the visitors authority started tracking guests in 2002, the area was in the midst of an economic boom that saw nearly 5.7 million tourists. Once the housing bubble popped five years later amid a nationwide recession, tourism took a big hit.
Visitor counts fell by nearly a quarter to as low as 4.3 million in 2011.
Gov. Brian Sandoval is among those who say the new numbers validate Nevada's economic recovery.
"We're in the midst of a renaissance right now, but what's important is that it's sustainable," Sandoval said.
The visitors authority gained some stability with the selection of a new CEO in 2016, former Safari Club chief Phil DeLone.
It also recently decided to address concerns about its venues underperforming by hiring professional third-party management firm SMG Worldwide Entertainment to oversee facilities such as the Reno-Sparks Convention Center and National Bowling Stadium. Besides managing various convention centers, SMG oversees the Mercedes-Benz Superdome in New Orleans and NRG Stadium in Houston.
Getting big events
Big deals the visitors authority recently landed include the return of the Safari Club International convention — the biggest trade show ever held in Reno — after it left for an extended stint in Las Vegas.
It also managed to take the Interbike convention from its traditional home of Las Vegas and bring it to Reno-Tahoe for the first time. The bicycle trade show has seen attendance drop in recent years after hitting 25,000 participants in 2015, but is projected to either rival or surpass Safari Club numbers for its upcoming show.
Visitors authority Vice President of Sales Mike Larragueta says interest in Reno was a lot stronger during the U.S. Travel Association's annual convention last year in Denver, which was attended by 1,000 travel organizations and about 1,300 domestic and international buyers.
"We struggled to get accounts to meet with us in the past, but we ended with 84 appointments over three days, which is unheard of for us," Larragueta said. "It's not us, it's the destination. For the first time ever, we've become relevant."
Small market progress
With taxable room revenue jumping from $231.5 million during the 2012 fiscal year to $347.4 million during the 2017 fiscal year, the visitors authority has seen a corresponding rise to its marketing budget.
In 2012, the organization's sales and marketing budget totaled $1.6 million, limiting the number of markets where it could run marketing campaigns. For the upcoming fiscal year, its board approved a sales and marketing budget totaling nearly $10.7 million.
That's still small compared with the Las Vegas Convention and Visitors Authority, which sets aside $95 million of its $140 million sales and marketing budget for advertising alone in the city 42.2 million people visited last year. But for a market Reno's size, it's a big investment.
The funding boost allowed the organization to expand marketing in Seattle, Los Angeles and the San Francisco Bay Area. The visitors authority also increased its regional sales representatives to nine and regional offices to eight, including in Sacramento, Las Vegas, Atlanta and Chicago.