UNR won't expel student who marched in white nationalist rally in Virginia
August 14, 2017 - 8:19 pm
Updated May 5, 2021 - 10:11 am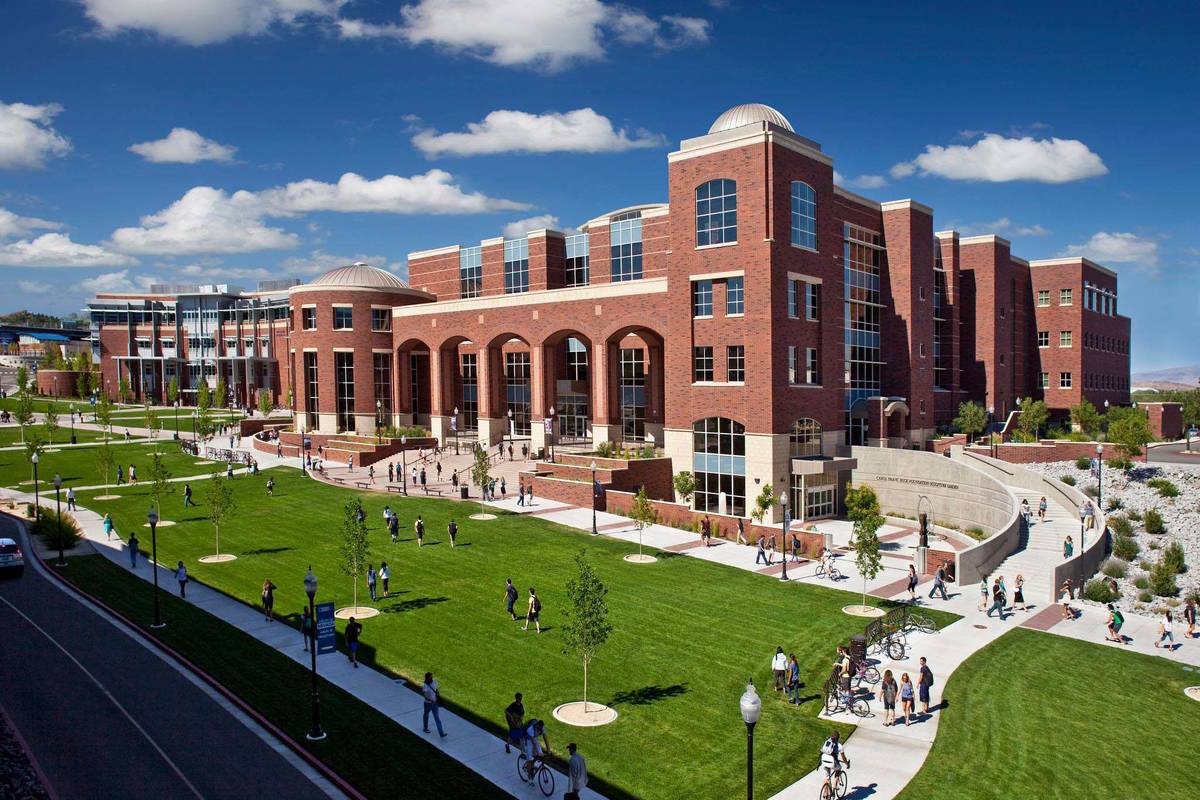 The University of Nevada, Reno will not expel or fire Peter Cvjetanovic, a UNR student identified as a marcher in a Friday white nationalist rally in Charlottesville, Virginia, the university's president said.
A picture of an open-mouthed, tiki-torch-toting Cvjetanovic from Friday's "Unite the Right" march was posted online Saturday and went viral. Many social media posters labeled him a racist and a petition circulated on change.org called for his expulsion and firing from the university. The Washington Post on Monday reported that 10,000 people had signed the petition.
But in a statement Monday, University President Marc Johnson wrote that there is no constitutional or legal reason to remove 20-year-old Cvjetanovic from the school, based on discussion and investigation with law enforcement, university attorneys and the Office of Student Conduct.
"We realize there are concerns regarding the safety of our campus, particularly for students, faculty and staff," the statement said. "Our Police Department has been coordinating resources and information with all local law enforcement agencies to ensure that we have a safe campus."
On Saturday, at another rally, fights broke out among the white nationalists and counterprotesters. A Dodge Challenger with Ohio license plates drove through a group of counterprotesters, injuring 19 people and killing a woman.
Cvjetanovic texted a statement to the Las Vegas Review-Journal on Sunday, describing his involvement in the rally:
"I went to honor the heritage of white culture here in the United States," he wrote. "I recognize the need to acknowledge both the good and bad of white history as it has made the nation we have now. All people have the right to their culture and their history including jews, african-americans and white americans. I do not advocate for violence and certainly not the death of anyone. Today became a tragedy with the three fatalities."
"It is one of the most difficult freedoms we live with," he wrote. "It requires us to support the right of people to express views which we sometimes vehemently disagree."
Contact Bianca Cseke at bcseke@reviewjournal.com or 702-383-0381. Follow @biancacseke1 on Twitter.